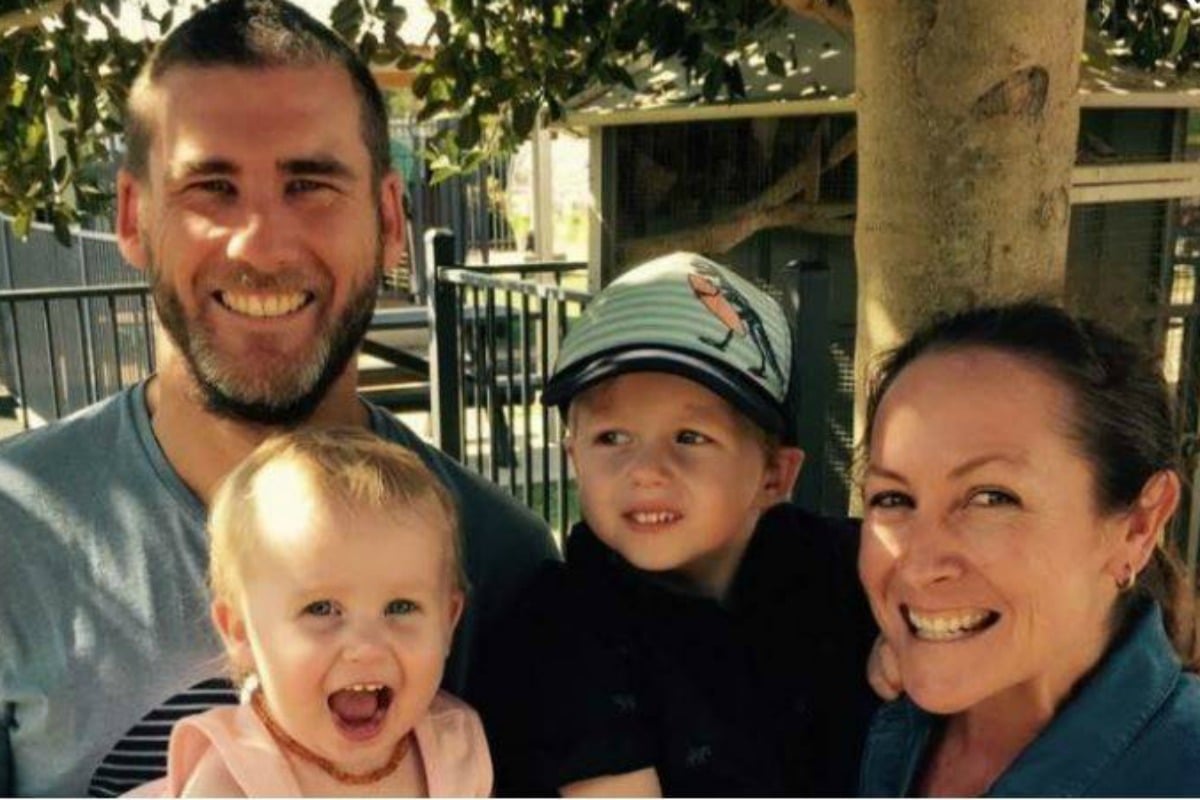 Two of the greatest joys of Senior Constable Jonathan Wright's life are hiking and playing with his three children, aged eight, six and one.
But he can't do those things anymore.
On a Friday evening at 8:20pm in February 2018, Senior Constables Jonathan Wright and Matthew Foley were setting up an RBT site in Sydney's southwest.
At the same time, a 22-year-old man named Jakob Thornton was driving from his workplace in southern Sydney, to his home in western Sydney, a journey which took 35 minutes.
But as he passed the two police officers, doing their job on the side of the road, he was distracted.
The young man struck them both. Constable Foley's leg was critically injured. But the damage to Constable Wright's leg was so severe, that the father-of-three had to undergo a 15 centimetre amputation below the knee.
He now suffers from chronic pain, psychological trauma, financial uncertainty and crippling fatigue.
"My wife has had her whole world turned upside down," he told the NSW District Court.
So, what was the distraction that pulled Thornton, driving a two ton machine down Campbelltown Road, from looking straight ahead of him?
It was his phone.
Or more specifically, according to the NSW District Court, 29 text messages.
How important could a text message be, to justify the suffering inflicted upon two police officers and their families?
News Corp reports that the text messages were between Thornton and his girlfriend, telling one another "I love you" with heart emojis.
They messaged about shopping, while Thornton sat behind a steering wheel. They discussed plans for their night together, on a tiny lit up screen. They typed out the words 'snuggles' and 'bubby', sharing jokes, as Thornton very nearly stole the lives of two men – who were there that night with the single purpose of making the roads safer.