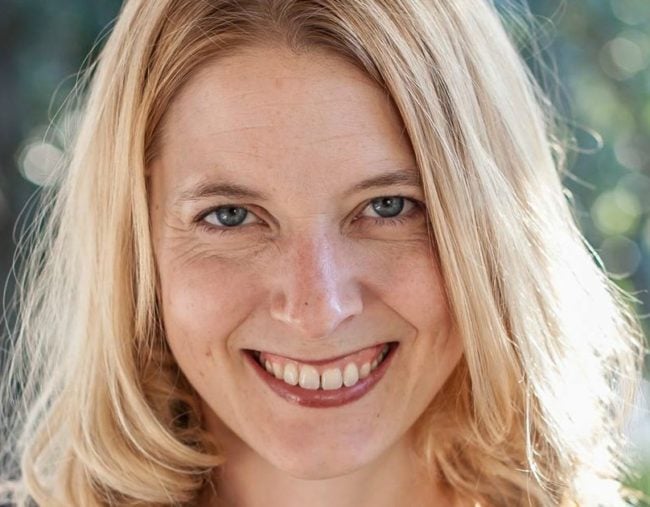 24 x 7 = 168
This is Laura Vanderkam's magic sum because it shows you exactly how much time you have.
168 hours.
"People say 24/7 all the time but nobody actually multiplies it through".
"This is a better way of thinking about your time partly because it shows you how much time is there – we tend to live our lives in weeks rather than days – and the thing to think about is: let's say you're working a 40-hour week, sleeping 8 hours a night … that's 56 hours a week. That leaves 72 hours for other things. That's quite a bit of time, even with a full-time job."
Listen to Laura Vanderkam on the latest episode of I Don't Know How She Does It. 
She says you can make everything work for you, "it's just a matter of figuring out how you can fit it in".
1. ITS OKAY TO BE PICKY
When something is important to you, you will do it.
"When we say we don't have time for something, what that really means is it's not a priority for us right now. And that's fine. It can be perfectly fine that something is not a priority for you right now even if other people don't deem that."
2. BE HONEST
Be honest with yourself about exactly what it is that you want to make time for.
"Once we acknowledge we're in control of a reasonable chunk of our time, then we can decide what we're going to do with it.
"That's how you make time. Choosing to spend time doing things that are meaningful and enjoyable for you and the people you care about. And less time on the things that aren't."
3. ASK THE #1 QUESTION
Laura says, women need to reassess their week and begin with one question: Am I actually spending time on the things that matter to me?
4. MAKE A MAP FOR 3 DAYS. AT LEAST.
Get a pen and a piece of paper and make a grid**. We all need to start somewhere and you can't make improvements if you don't know what needs fixing.
"Let's look at what is currently happening with your time. I encourage people to try tracking their time for a week because a week is the cycle of life as we live it … Even just doing two weekdays and one weekend, is a good first step."
Why? Because you might think, "something you never do, you're devoting quite a reasonable chunk of time to".
5. GRAB HOLD OF YOUR WEEKENDS
Laura knows that most of us don't want to plan our weekends but she says if you don't give it a rough plan, it'll slip by and it's likely you won't do all the things you want to do.
"Think of THREE things that you would really enjoy doing that would add to your energy levels. Look at your weekend ahead of time and see where they can go … that will increase chances vastly of whether it will happen."
6. DON'T MAKE PLANS ON SUNDAY
We all get the Sunday Blues, even people who love their jobs. But there's a simple way to avoid it.
"Move that planning of the week to the Friday before … [for] Sunday evenings, plan something low-key but fun so that way you're focused on that as opposed to Monday morning". Genius.
7. START MONDAY WITH ALL GUNS BLAZING
If you start the week getting ahead and aiming high, Laura says you'll get more done and be less stressed throughout the rest of the working week.
"Start the week on a high note … the rest of the week is golden.
"Hit Monday strong and front load the week with the stuff you need to do so that when stuff comes up, which it inevitably will, you have space for that later in the week".
8. PLAN EVERYTHING
Leaving things for the last minute is recipe for failure.
"That's one of those things, working parents need to discover. The sooner you discover it, the better … we learn to build in buffers."
9. BLEND, BLEND, BLEND
The successful women Laura has studied are experts at letting things spill into each other.
"One of the key things that women followed was work/life integration … they were not saying 'these hours are only for work and these hours are only for home and never the two shall meet' about ¾ of the women I studied did something personal in their work hours. The flip side is also true."
10. DON'T COMPARE YOUR TIME MAP TO MEN

Most men are completely different and view time and jobs completely differently.
"They go do something and don't call attention to it.
"They don't talk about it as much. There's upsides and downsides to that. It's work/life balance on the fly, on the down-low. No one knows what you're doing … they'll bring it up but in general [they settle for the saying] 'its better you ask for forgiveness than permission'".
11. MAKE EXERCISE NON-NEGOTIABLE
Laura believes that time is highly elastic. And there's one thing that she will bend around any day.
"I exercise every day. I mean 7 days a week. My goal is that I have to run at least a mile … so what I'm saying is 10 minutes a day … but by saying I'm going to do it every single day, I change the conversation with myself to 'am I going to run?' to 'when am I going to run?' and WHEN is a better conversation to be having because most days you can find somewhere 10 minutes of exercise." Bingo.
Listen to the full interview with Laura here:
Sure, you can't pull time out of a hat … but Laura Vanderkam says you can squeeze more out of your week by reprioritising and reorganising … and she's certainly not wrong.
HOW TO CREATE A TIME MAP LIKE LAURA VANDERKAM
"I have a spreadsheet that has 336 blocks on it.
"That is half hours of the day on the left side … 5am to 5am. And then the days of the week across the top. It's half hour blocks for the week.
"I check in three times a day and write down what I was doing since last time I looked at the spreadsheet. It's half hour blocks so it doesn't have to be precise … categories like work, sleep, hanging with kids, running, laundry."
"It takes me 3 minutes a day or 20 minutes a week. It's about the equalivalent of brushing my teeth".
It's a start. A pretty good one. Time to get the textas out!