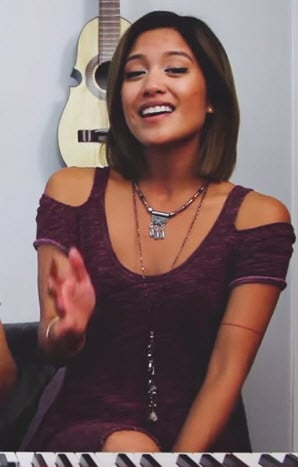 There's been some goooooood songs this year.
Pharrell Williams' Happy.
Sia's Chandelier.
Meghan Trainor's All About The Bass.
Red Foo's Literally, I Can't (JUST KIDDING).
And now, a marvellous couple has turned all our favourites into a marvellous mash-up.
Meet Michael and Carissa Alvarado.
They are a cute little married couple, with an absolute truckload of talent. They formed a duo (in more ways than one) called 'Us The Duo', and have become stars on YouTube and Vine, mostly for their covers and mash-ups of hit songs (and their original album, No Matter Where You Are, has reached #9 on iTunes).
And now we present to you a MASTERPIECE: Both of them are incredible singers. Michael also seems to have a tiny drum-kit hidden in his mouth. Ladies and Gentlemen, here is the top songs of 2014, mashed into one glorious video.
You're welcome.