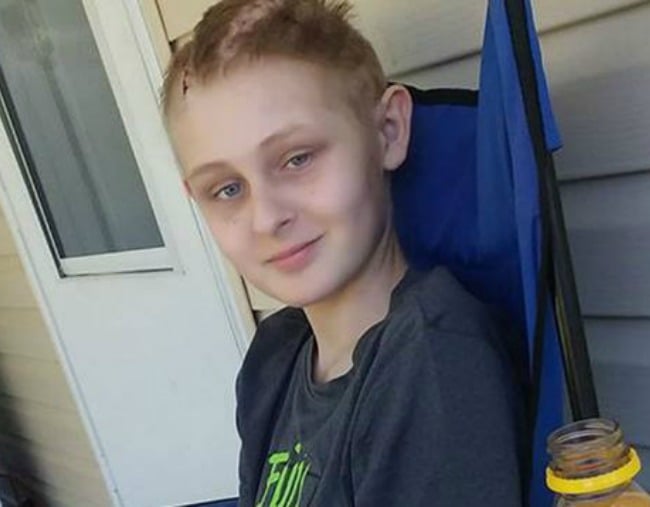 With AAP.
1. A 13-year-old boy has miraculously 'come back to life' after his parents agreed to donate his organs.
Child who was written off by doctors as brain dead, regains consciousness after parents sign him over for organ donation. Trenton McKinley is now speaking in full sentences and on the road to recovery. #Fox35 https://t.co/6hd4SoPxWN

— Amy Kaufeldt (@Fox35Amy) May 6, 2018
A 13-year-old boy who was declared brain dead after a dune buggy accident two months ago has reportedly come back to life after his parents had agreed to donate his organs.
The day before doctors were set to pull the plug US teenager Trenton McKinley's life support in March, he began to show signs mental cognition, reports US news channel FOX10.
Two months ago, Trenton told FOX10, he was riding a small trailer that was being pulled by a dune buggy when the trailer flipped, with the teenager hitting his head on the concrete.
His mother, Jennifer, told the news outlet doctors told her that even if her son did survive the accident "he would never be normal again". And so, she agreed to sign papers donating his organs.
"Five kids needed organs that matched him," she said. "It was unfair to keep bringing him back, because it was just damaging his organs even more."
While Trenton still has a long way to go in his recovery, suffering nerve pain and daily seizures, his mother told USA Today "it's a miracle" he came back to life.
2. Former treasurer Peter Costello savages the government's budget strategy.
Fmr treasurer Peter Costello says most of us will be dead before Australia's national debt is paid off. #abc730 #Budget2018 #auspol pic.twitter.com/SoXuCLdCHY

— abc730 (@abc730) May 7, 2018