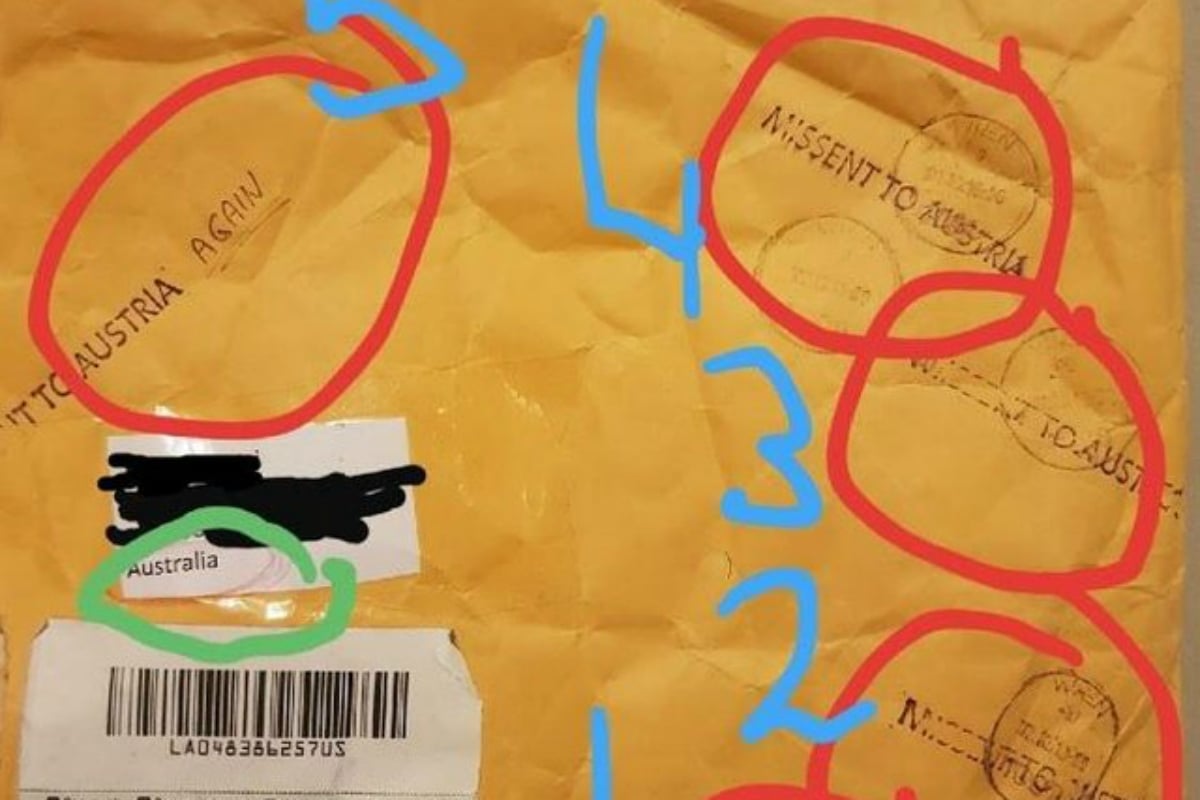 The world is a complicated place.
It is a place full of intelligent people, brilliant discoveries and ingenious inventions.
But it is also a place where a package can be delivered to the wrong country five times simply because the names are similar.
A Reddit user this week exposed what we're now learning is an all-too-common occurrence in the postal system.
Captioning an image of a parcel simply: "My brother waited two months for this package to arrive", the user let the picture to the talking.
Because the package, clearly addressed to a location in Australia, had not one, but five stamps reading "Missent to Austria".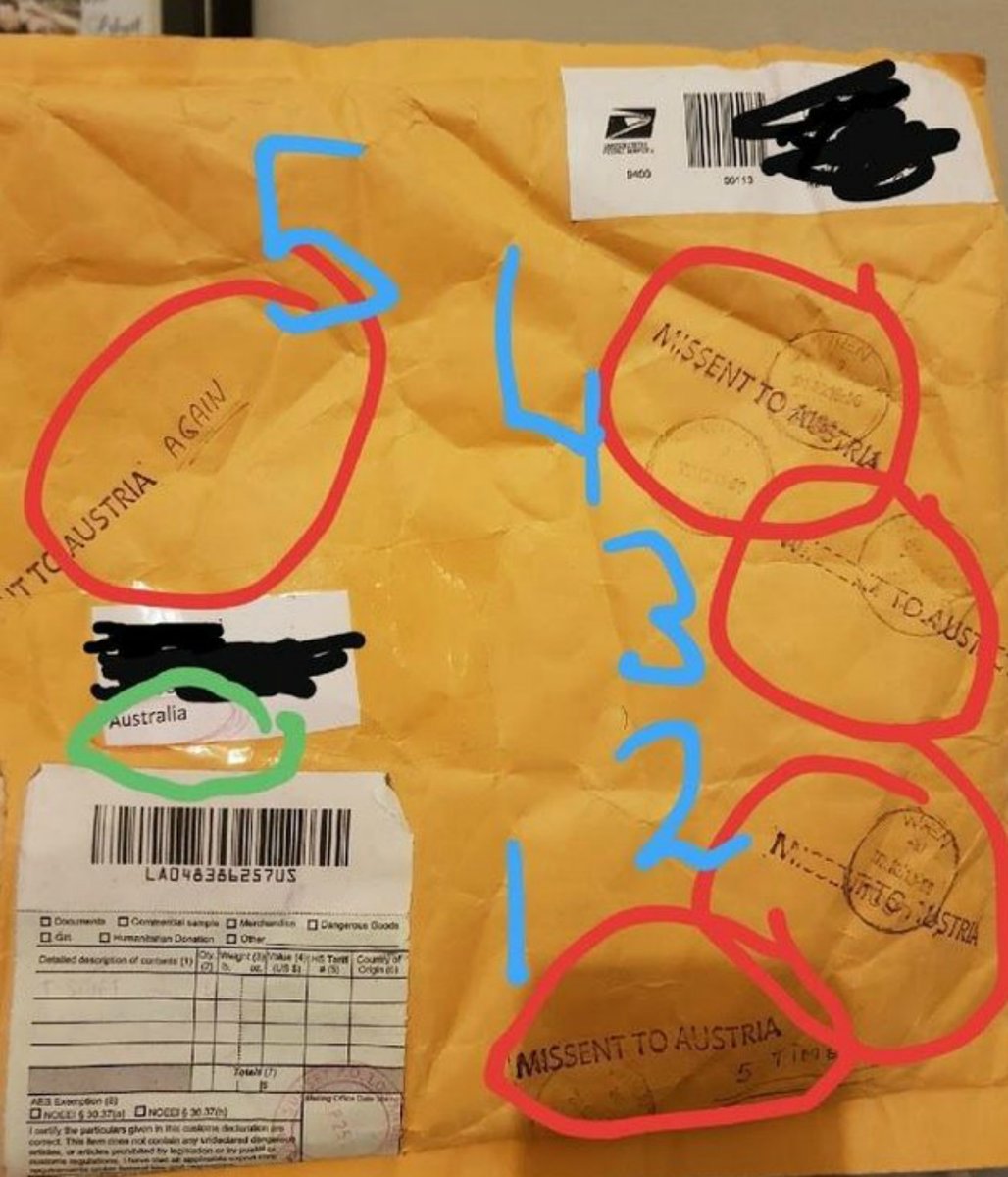 Yes, that's right. The package, which from the US Postal Service logo we can tell was originally from the US, got mistakenly sent to Austria, instead of Australia, not once, but five times.
And you can tell the people at the post sorting centre in Austria were getting just a tad annoyed at receiving the same package repeatedly, with the words "again" scrawled in pen after one stamp and "five times" after another.
Thankfully, someone in the USPS finally got the message and sent the package to its correct address, where a guy was patiently waiting.