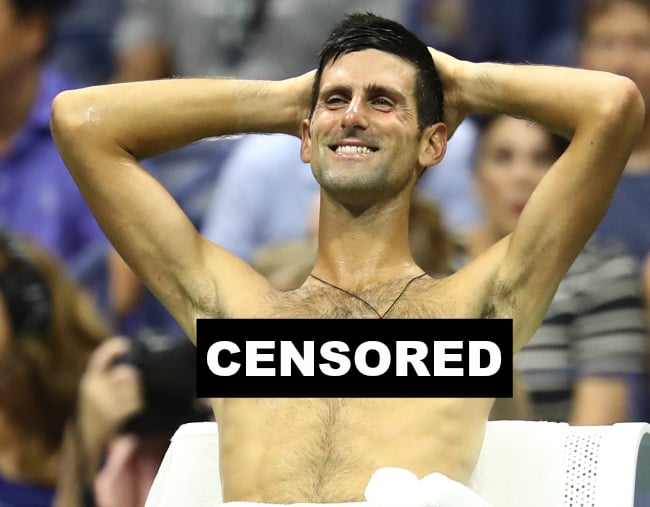 Another day at the US Open, another tennis player flagrantly flashing their torso flesh to an unwilling audience.
During Thursday's quarter final match against John 'The Federer Slayer' Millman (a.k.a. the Aussie tennis player who doesn't make us want to renounce our citizenship), world number six Novak Djokovic changed his shirt court-side.
Images from the tournament show the 13-time grand slam winner luxuriating in his nudity, exposing his bare nipples (!) to crowds at Arthur Ash Stadium.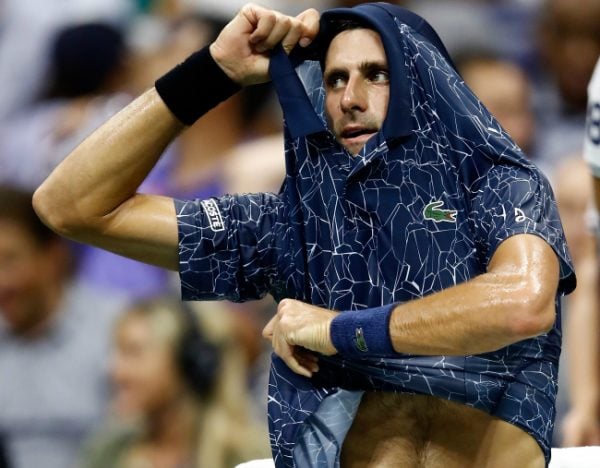 (At least Millman had the decency to change off-court. You know, in a CHANGING room. Sure, it halted the game for six whole minutes, but still.)