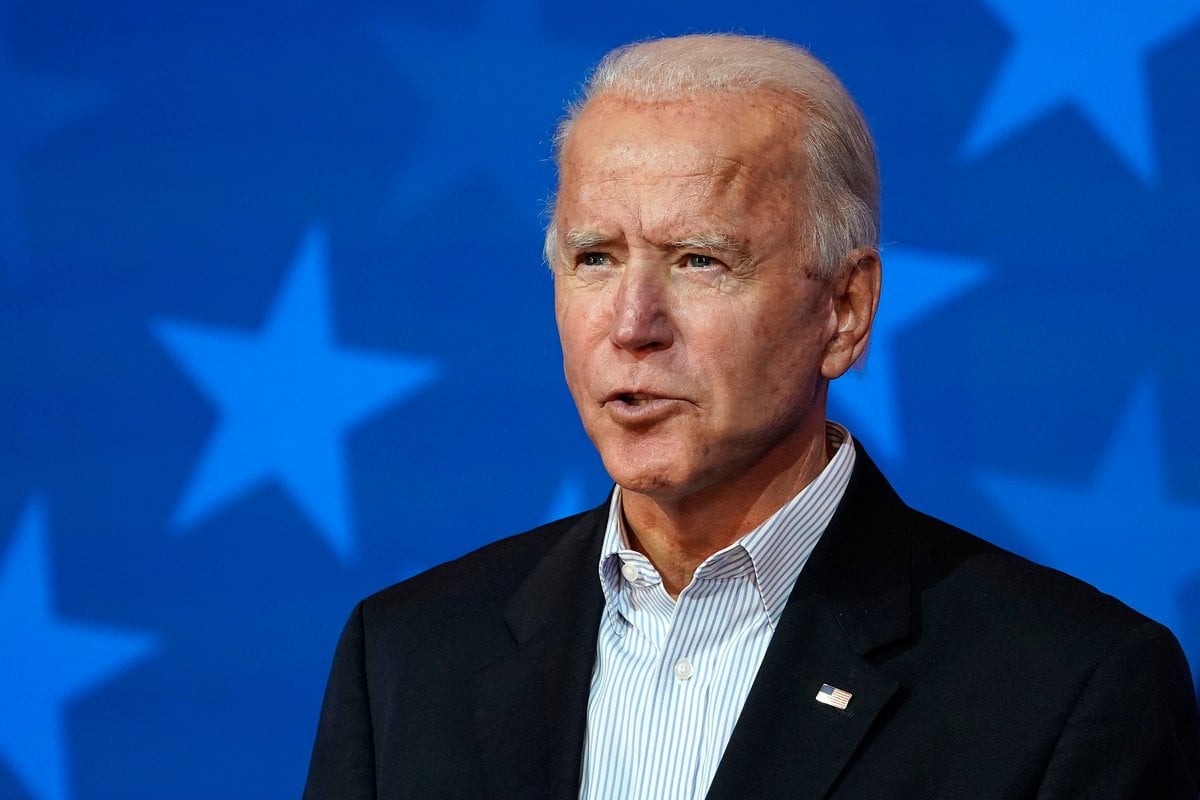 Four long and chaotic days since polls began to close across the United States, Democratic presidential candidate Joe Biden looks poised for victory.
The former vice president crept ahead of incumbent President Donald Trump overnight (Australian time) in the key states of Georgia and Pennsylvania.
As it stands, those states, along with Nevada and North Carolina, are the only ones for which a winner is yet to be called by the Associated Press.
Remember: each state represents a certain number of electoral college votes. The candidate who wins the popular vote in that state earns its electoral votes. First to 270 wins the presidency.
At the time of writing, Biden is at 264 electoral college votes and Trump at 214, meaning the former only needs to win one of the remaining states to become the new president.
According to the latest updates available at the time of publishing, this is the state of play.
NEVADA (winner earns 6 electoral college votes)
TRUMP: 609,901 votes
BIDEN: 632,558
Biden leads by 22,657 votes
87 per cent of votes counted (next update not due until early Sunday morning)
PENNSYLVANIA (20 electoral college votes)
TRUMP: 3,307,459
BIDEN: 3,334,633
99 per cent of votes counted
Biden leads 
NORTH CAROLINA (15 electoral college votes)
TRUMP: 2,732,782
BIDEN: 2,656,303
99 per cent of votes counted
Trump leads
GEORGIA (16 electoral college votes)
TRUMP: 2,452,825
BIDEN: 2,456,845
99 per cent of votes counted
Biden leads
The vast majority of votes currently being counted are mail-in ballots, in which Biden has a clear advantage.
While the Democrats urged their supporters to use this method to avoid crowds amid the COVID-19 pandemic, Republican Donald Trump spouted baseless theories that such votes would be vulnerable to fraud.
And as the latest numbers roll in, he's sticking to that allegation.
Here's what you need to know about what's happening in the election today.
"We are not waiting to get the job done": Biden speaks as victory looms.
Democratic candidate Joe Biden all but declared victory in a public address from Delaware today.
Though news networks are yet to call the presidential race in his favour, the former VP said it was becoming clearer by the hour that "record numbers of Americans of all races, faiths, religions, chose change over more of the same".
"They have given us a mandate for action on COVID, the economy, climate change, systemic racism.
"They have made it clear that they want the country to come together, not continue to pull apart.