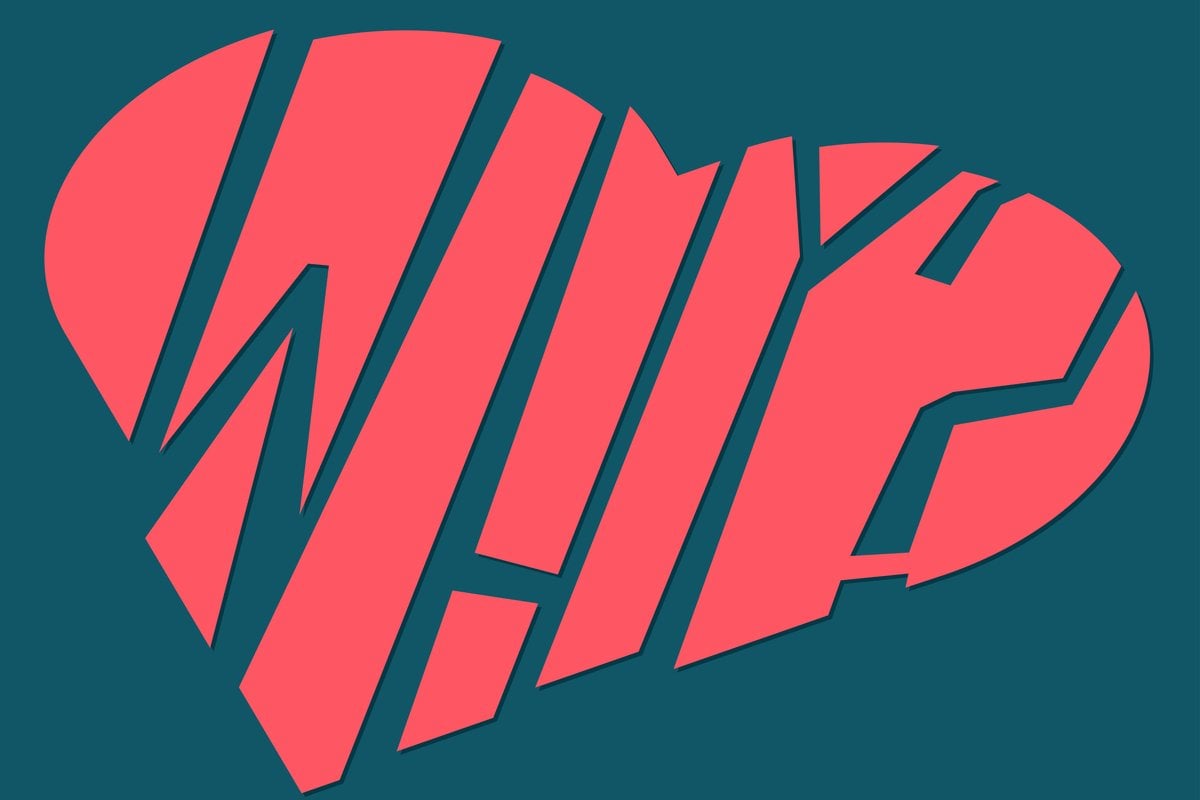 Listen to this story being read by Mia Freedman, here.
Have you ever loved someone who was toxic? Maybe a friend. Maybe a lover. Maybe a spouse. Maybe even a parent. You love them because you have history. You've experienced so much together and have so many shared memories. They have some great qualities.
But then, the love begins to curdle. You become aware that your values have become different. Maybe they always were, and you'd just glossed over it.
What's clear now is that you no longer hold the same things sacred and you don't agree with the choices that this person is making or the way they are living their life.
Watch: Speaker of the House Nancy Pelosi's speech on Roe V Wade being overturned. Post continues after video.
For a long time, you think you can work around it. You certainly try. You believe in your heart that this person you loved will see sense and make better choices, and your divergent paths will once again come together.
Instead, they diverge further. You start to see how loving them hurts you. And compromises you. How destructive it is when you love someone more than they seem to love themselves.
And you notice your devastation again and again as they behave in ways you find horrifying. But you forgive them again and again because there is goodwill there. And affection. And an utter disbelief each time they have a chance to turn things around that they can't seem to stop hurting themselves and everyone who loves them.
Ultimately, though, you have to choose yourself. You must draw a line and say enough. I cannot keep investing more of my emotional energy into this person when they are so intent on self-harm and self destruction. You have to walk away to preserve your mental health.
This is how I feel about America.
Read more: MIA FREEDMAN: America, 2022: Where guns have more rights than women.