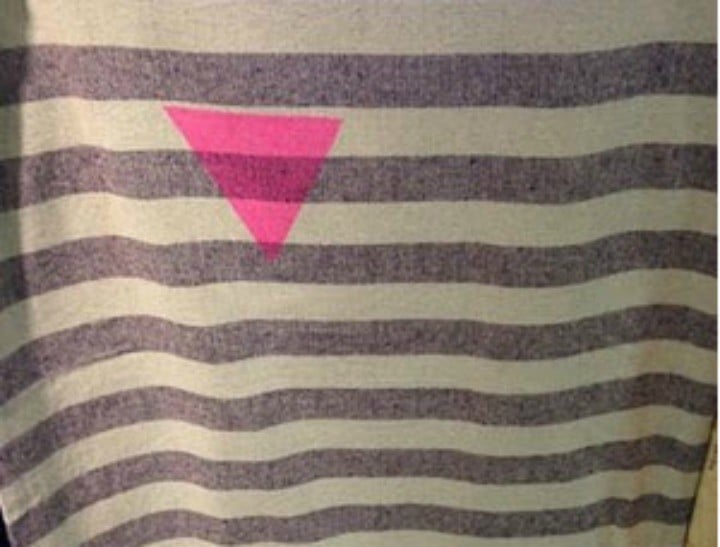 You know what's never a good idea? Selling a product that glamourises the Holocaust.
You'd think that would just be common sense, but no – not for US clothing retailer Urban Outfitters, anyway.
Related: It's the last message young girls need to hear. So why is it printed on a t shirt?
The brand's latest offence has been selling a tapestry which has been described by the Anti-Defamation League (ADL) as "eerily reminiscent" of the uniforms gay male prisoners were forced to wear in Nazi concentration camps.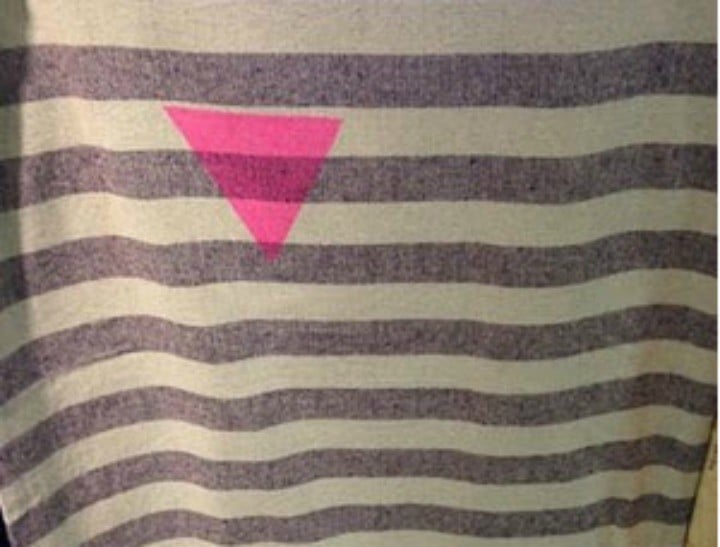 The grey and white striped rugs feature a pink triangle and, while they are not sold online, they are available in-store for $69.
Related: Urban Outfitters sells university shooting-themed sweater.
The ADL released a statement that was published in the The Washington Post: