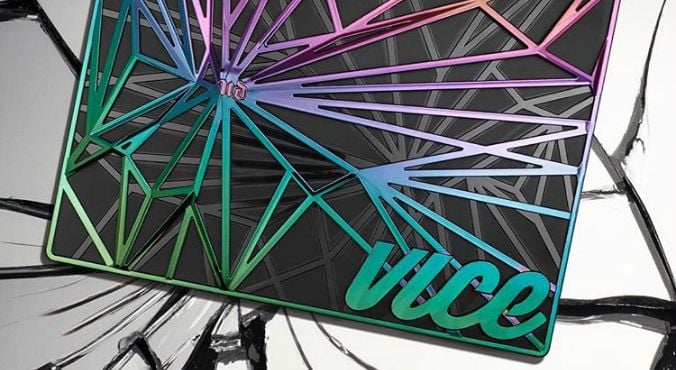 Image via Instagram.
They're known for their cult Naked eyeshadow palettes that continue to fly off the shelves. Now, Urban Decay have announced the latest addition to the covetable lineup: the Vice 4 palette.
Sharing the news on Instagram, the brand posted two sneak peaks of the colourful, bright palette and we're in love already. Turns out we're not the only ones – the posts have amassed almost 90,000 likes between them.
RELATED: Run, don't walk: Urban Decay are releasing a new Naked palette
Unlike the Naked palettes, which usually include 12 neutral shades, the Vice 4 palette features 20 colours across the rainbow spectrum, from silvers and blacks to bright pops of turquoise, emerald and purple.
While official details are still scarce, from the looks of swatches, and going by the past three Vice palettes, you can expect a range of matte, satin, sparkly and metallic colours to play around with with.
To make it even more desirable, all the colours will be brand spanking new and it's a limited edition.
Urban Decay are yet to announce an official release date for the palette in the US but rumours are swirling that it could be as early as September or October.
In Australia, the brand is exclusively stocked by Mecca Maxima, who are expected to give more details of whether it will be available here, prices and a release date soon.
RELATED: Urban Decay is finally available in Australia and these items are on our hit list
The news comes just a few weeks after the brand announced the release of the Urban Decay Smokey palette, a smokey take on the usual neutral Naked colours, including nine new shades.