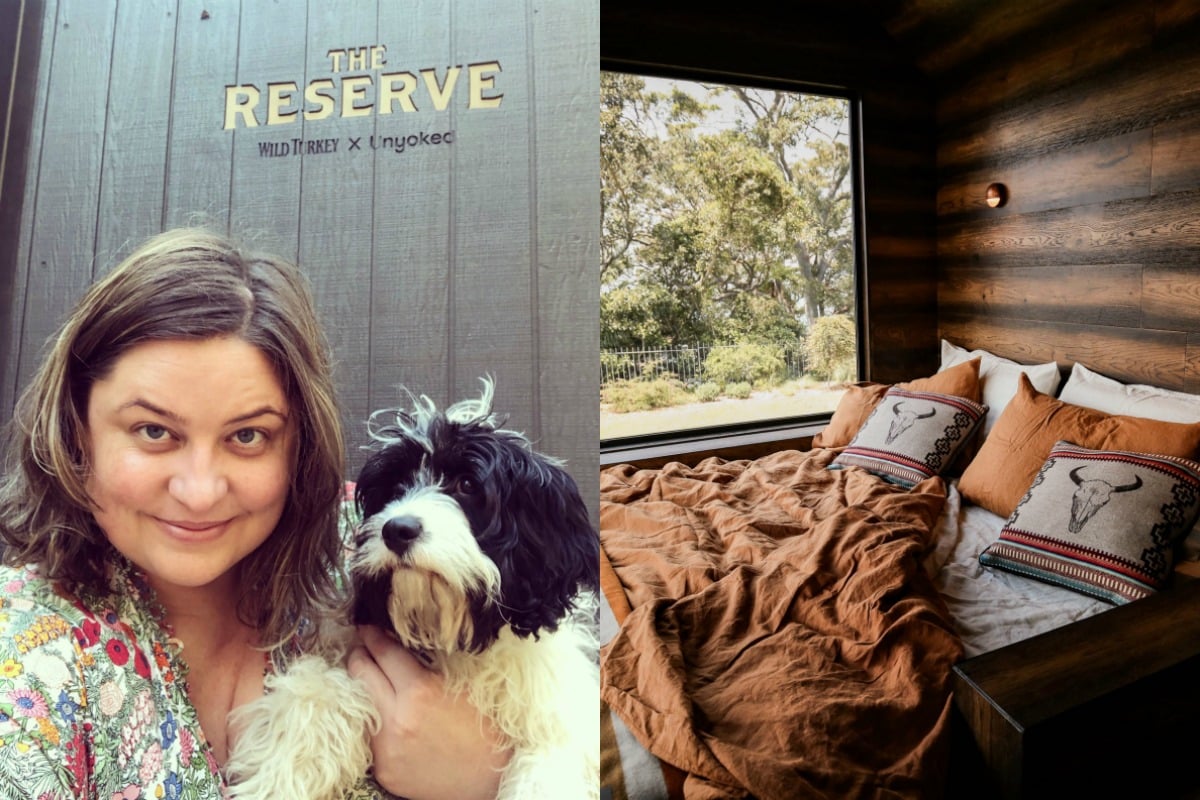 When I was first asked to travel to a remote location to stay in a cabin for the night I was… hesitant.
I grew up watching horror movies and I knew – deep down within myself – that an inner city journalist spending a night in a cabin in the wilderness never ends well.
Plus, I love streaming TV and scrolling through my phone and the very thought of being alone with my thoughts terrifies me.
But then I thought there was a tiny possibility the spirit of Matthew McConaughey would turn up in the middle of the night and whisper "Alright, alright, alright" in my ear.
So, I packed my supplies and my colleague Belinda, my cavoodle puppy Darcy, and I hit the road.
Just over an hour and a half later we arrived at The Reserve.
SIDENOTE: Holidays can make you live longer. Post continues after video. 
For a little while we just ran around yelling out "Is that a wallaby" and "Look at that view" and "I think I saw Matthew McConaughey behind that tree", then we built a little campfire, settled in and… unyoked.
Here's everything you need to know about The Reserve, the cabin Wild Turkey's Creative Director Matthew McConaughey co-designed with Unyoked:
How long does it take to get there?