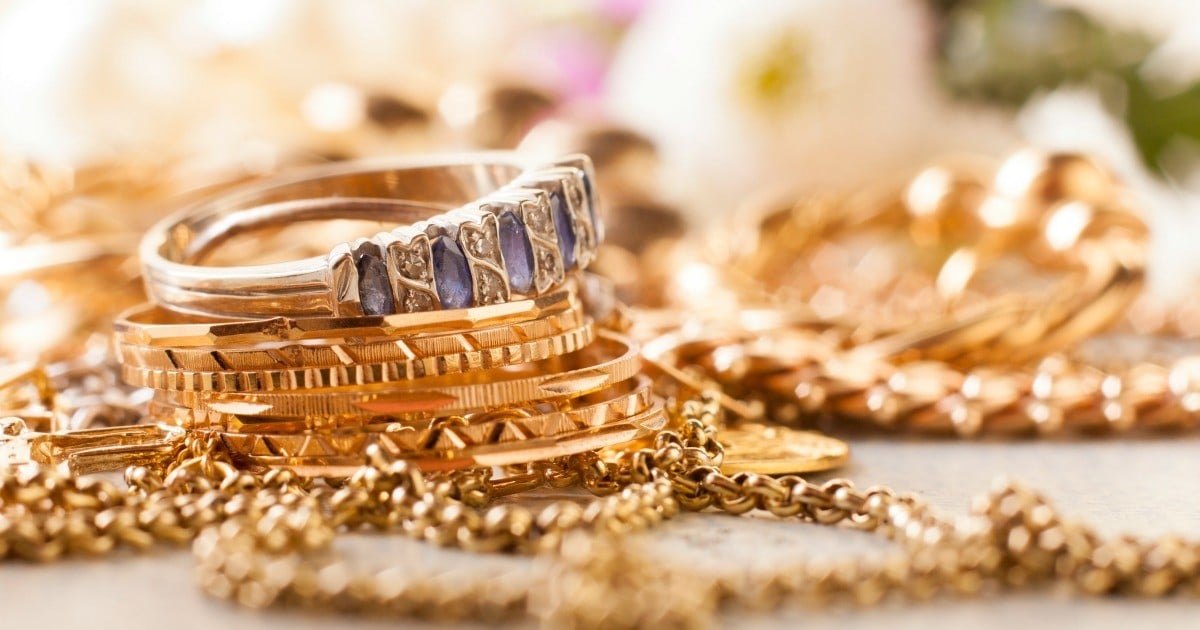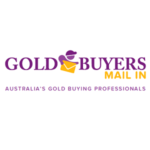 When I'm rummaging through my jewellery drawer trying to find earring backs (seriously – where do they all go?), I often come across discarded pieces of jewellery and wonder if they would be worth anything.
There's the single gold stud that lost its mate in 2009, the broken charm bracelet I have no inclination to fix, the silver necklace gifted to me by a psychotic ex-boyfriend and a pair of massive hoop earrings that I fancied when I went through a crimes-against-fashion phase of dressing like a flamenco dancer.
As I finish getting ready and rush off to work, I tell myself that one day I will gather up all of these forlorn pieces of broken and unloved jewellery and take them to a gold buyer's store for an afternoon of weigh and pay. But, like compiling family photobooks and losing my baby weight, I never quite get around to it.
So, you can imagine my surprise and delight when I discovered you can easily cash-in your unwanted jewellery via post thanks to Gold Buyers Mail In. Yep, in a world where you can pretty much buy or sell anything online, unwanted jewellery is no exception. The process is super simple, extremely secure and payment is put straight into your account – tick, tick and tick.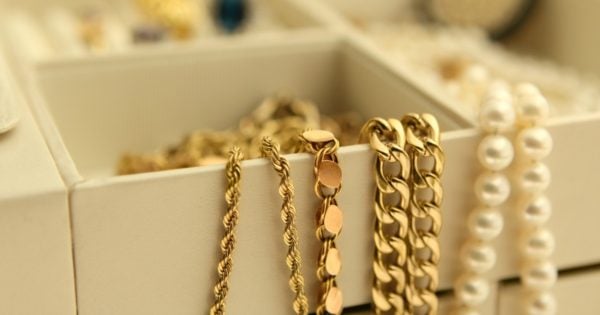 "You can easily cash-in your unwanted jewellery." Image: iStock.
With two kids under four, I'd rather have a colonoscopy than face the horror of dragging them through a shopping mall. But after my initial glee at discovering I could cash in my crappy jewellery without leaving the house, I did have a few questions. Would my goods be safe in the mail? How would I know how much I was going to get? What if I wasn't happy with the amount?
Luckily the innovative peeps at Gold Buyers Mail In have thought of everything and come up with an easy, safe and secure process. In fact, as their profits don't go towards the upkeep of a physical storefront, their genius mail-in service means that Gold Buyers can offer higher prices for your goods.
All you need to do is gather up all your unwanted gold, platinum and silver jewellery then head to the Gold Buyers website and fill in a form to request a mail-in pack.
When the pack arrives, pop all your unwanted pieces into the reply paid envelope and take it to an Australia Post office so the parcel can be scanned. Your loot will be sent via registered post so it'll be very secure and you'll be given a tracking number so you can see when your goods are delivered. In the unlikely event that your stuff gets lost in transit, you will be covered by insurance.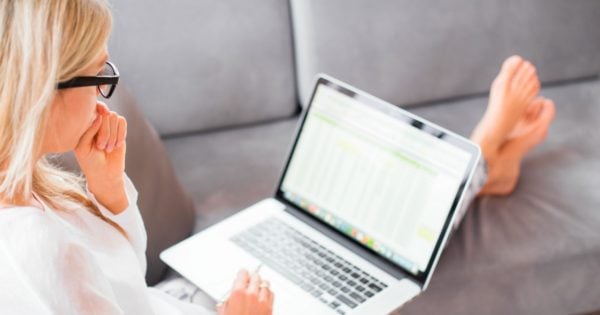 You can cash in your old jewellery without leaving the house. Image: iStock.
Within a week, you'll receive an email from Gold Buyers Mail In including a detailed valuation for each piece of jewellery. If you're happy with the valuation, give Gold Buyers Mail In the thumbs up and they'll process your payment. Then you can take your clever cashed-up self to the shops and indulge in a guilt-free budget-friendly splurge fest.
If for any reason you're not 100% satisfied with the valuation, Gold Buyers Mail In will return your jewellery free of charge and you can pop it back in the drawer for another decade or two.
There aren't many ways to make easy cash from home unless you're partial to a dodgy pyramid scheme or happy to sell Thermomixes to rich relatives. With Gold Buyers Mail In, you can get rid of your unwanted jewellery in the comfort of your UGG boots without having to queue up at a traditional gold buying shop. The whole process is super easy, quick and most importantly safe. Get onto it.
How would you spend the extra cash from mailing in your old jewellery?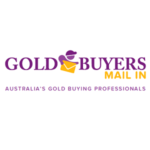 Do you have broken chains, single earrings or simply jewellery that you no longer wear? Did you know that these items can actually make you some extra money?
Australia's Gold Buying professionals have revolutionised the Australian gold buying industry with their Mail-In service. Their greatest innovation yet.
Discover the ease of selling your unwanted jewellery from the privacy, comfort and convenience of your own home. Just as you would shop online, selling with Gold Buyers Mail In is just a click away.
Simply click here to request your pack. http://www.goldbuyers.com.au/registered-post-booking-form