With the latest season of The Bachelorette done and dusted for another year, there's a massive, Georgia-shaped hole in our lives.
Thankfully, UnREAL is here to save the day, with news that the next season of the ground-breaking take on reality TV dating shows is set to feature a FEMALE suitor.
Yep, UnREAL is taking on The Bachelorette.
The addictive drama has previously only tackled the male-focused version of the show, but in season three, Rachel will be setting up 25 lucky men on the fictitious show, Everlasting.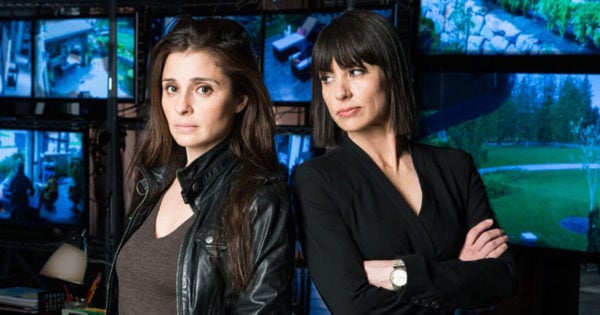 "You won't only have two strong female leads, but we're going to add a third one," Constance Zimmer, who plays Quinn King in the show, revealed.
The Binge's Laura Brodnik goes behind-the-scenes of UnREAL and chats to its star, Constance Zimmer:
"I wonder how many of the 25 men you get together with and Quinn will get together with," she joked to her co-star Shiri Appleby.
"We're so excited and looking forward to it. I think it will be great to add another strong female to the mix, someone to really battle with Quinn and Rachel," Appleby told ET.
UnREAL will return to our screens in 2017, so #HurryUp.
Listen to the latest episode of The Binge: