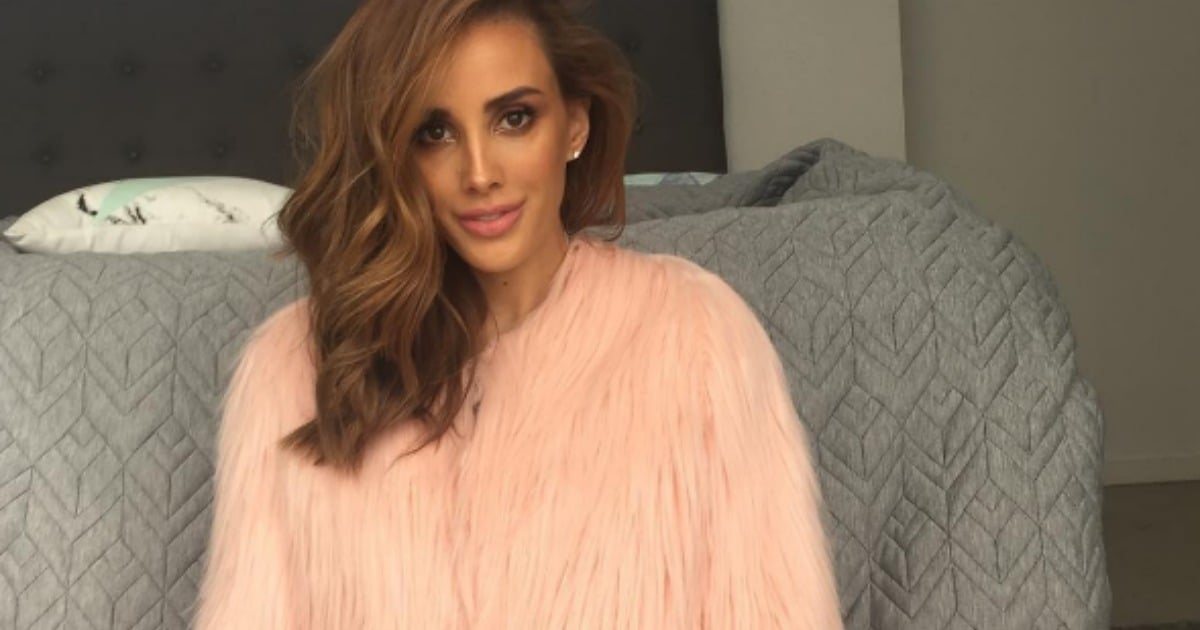 Not only is a coat a winter essential for, you know, keeping warm, it's also very handy for hiding your outfit on the days you've essentially left the house in your pyjamas.
But a coat that's just as warm and cozy as your daggy PJs, yet doesn't look like sleepwear? That's the jackpot.
And Rebecca Judd has found it.
Just look at this coat: It's soft. It's warm. It's fairy floss pink. And it's so, SO fluffy. Yeti chic, here we come.
Before you veto it on grounds of animal cruelty, rest assured this is the one item in Judd's wardrobe that's definitely a fake — fake fur, that is.
Called the "Unreal Dream Jacket", it's $289 and the creation of local Aussie label Unreal Fur. Created in 2012 to combine "a love for animals and a passion for fashion", the brand is stocked in more than 20 countries in stores like Harvey Nichols, ASOS, Shopbop and The Iconic.
Watch: Paula Joye explains how to warm up your wardrobe. Post continues after video.
Judd's comes from Nadia Bartel, blogger at Chronicles of Nadia, who stocks the label in her recently re-launched e-commerce store The Conn-ection.
Bartel's also a fan of the jacket, but in a deep, emerald green.  
The Con-nection stocks the coat in three different colours — pale pink and green are both available for pre-order, while the chocolate brown version is currently in stock.
If the boxy, crop-cut isn't your style, Unreal Fur also has plenty of other designs in equally psychedelic lolly-aisle worthy colours (don't worry — there are neutrals too!) including vests, capes, accessories and even vegan leather options. Prices range from $119 to $359.
Hot tip: ASOS currently has a few styles on sale. (Post continues after gallery.)
The Glow picks: Top Five Unreal Fur coats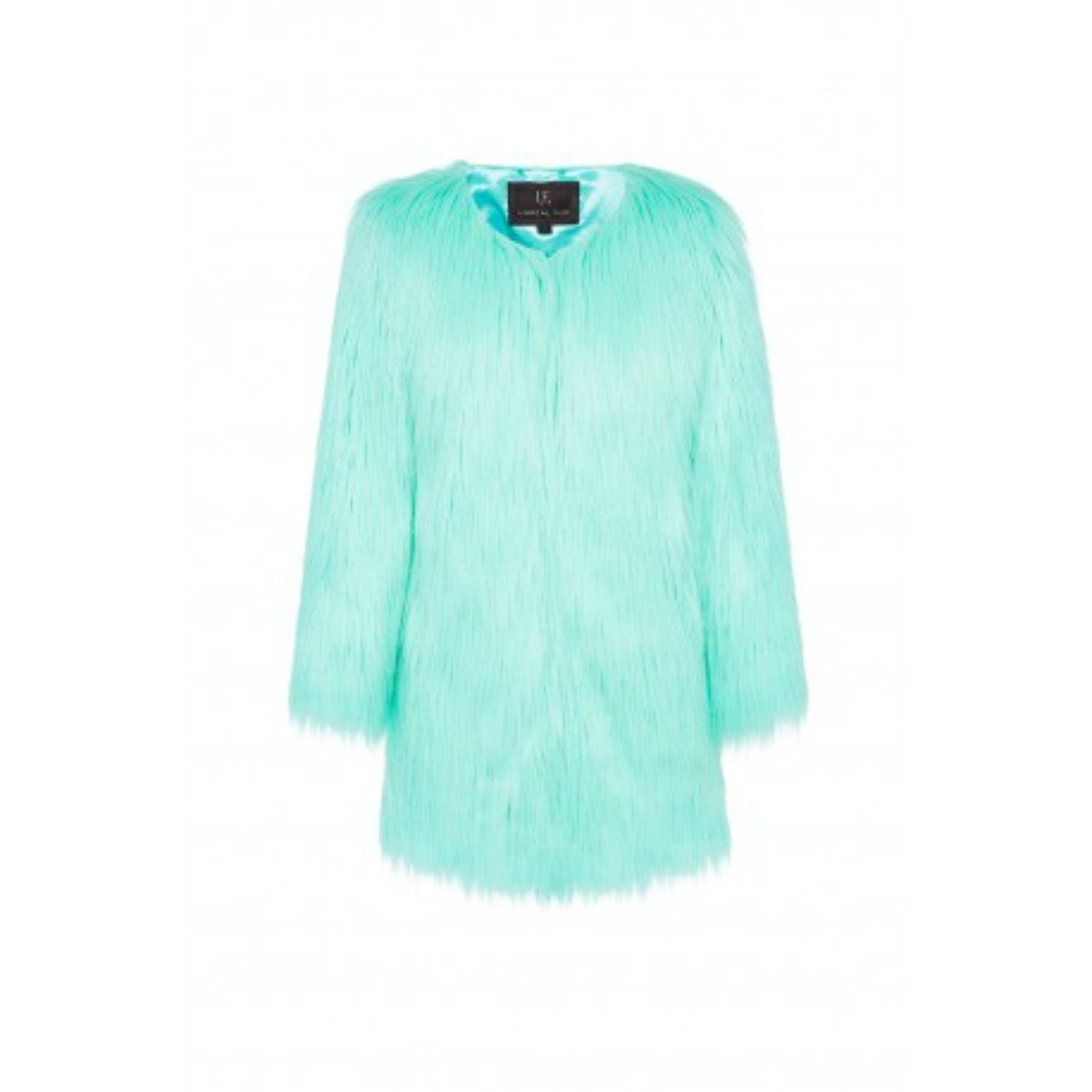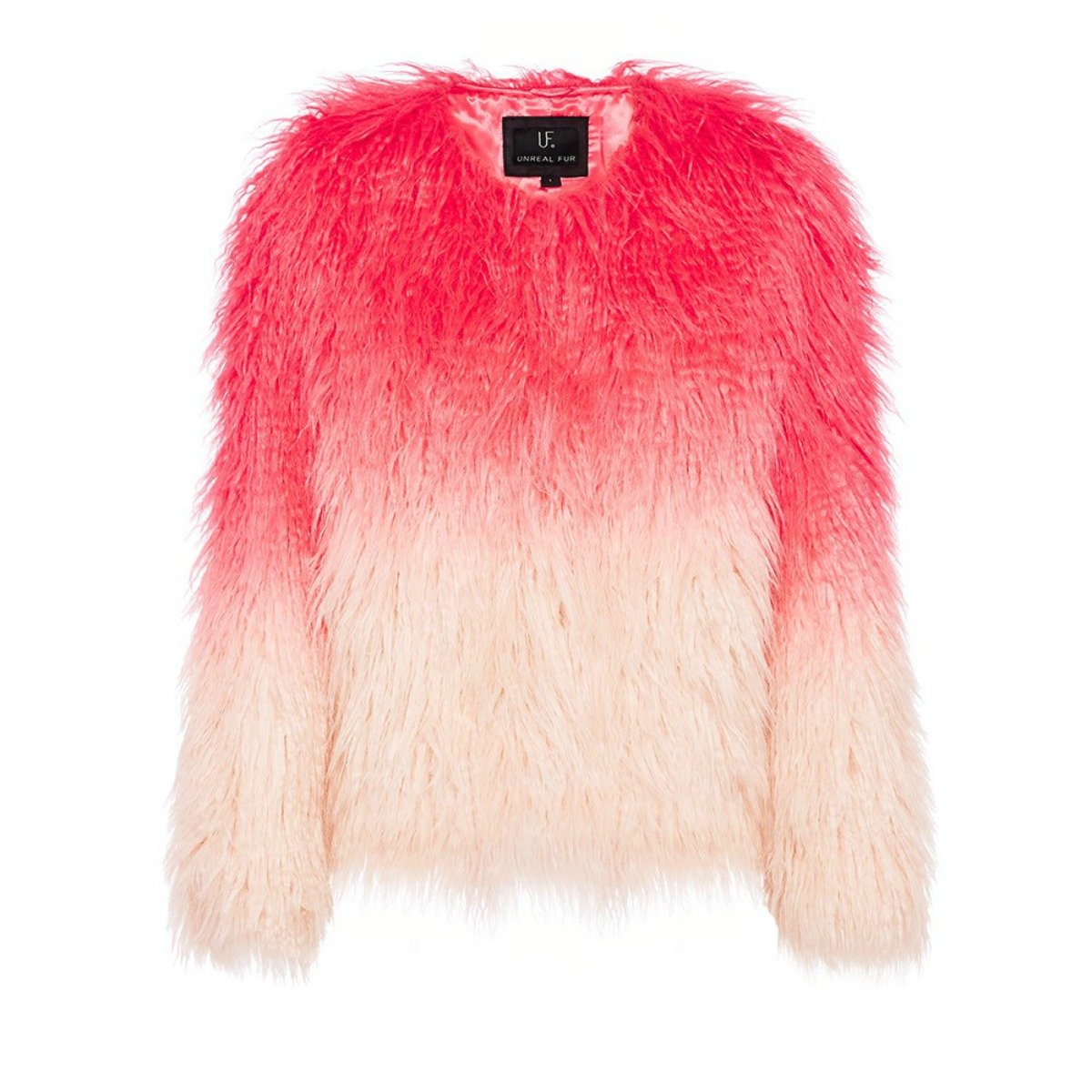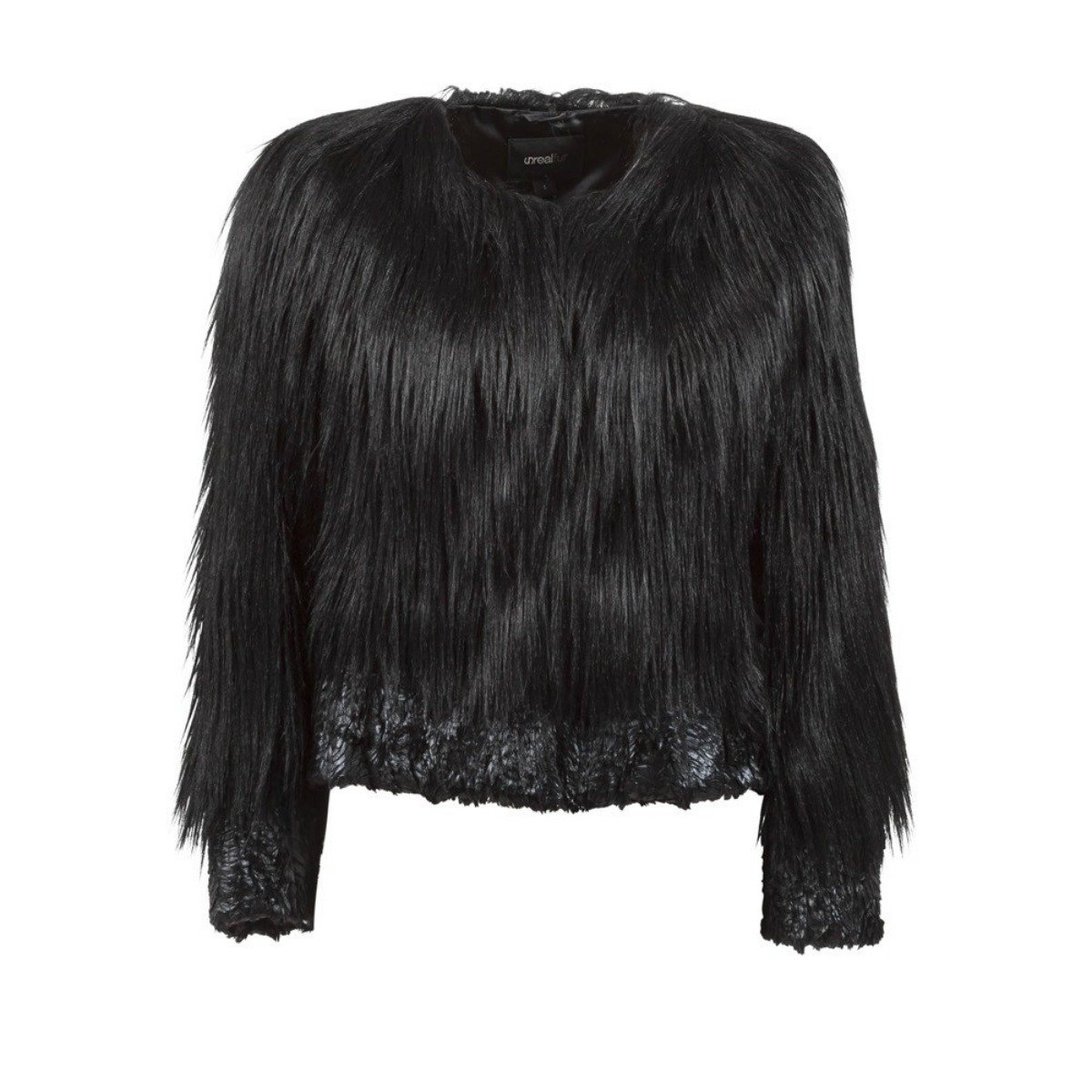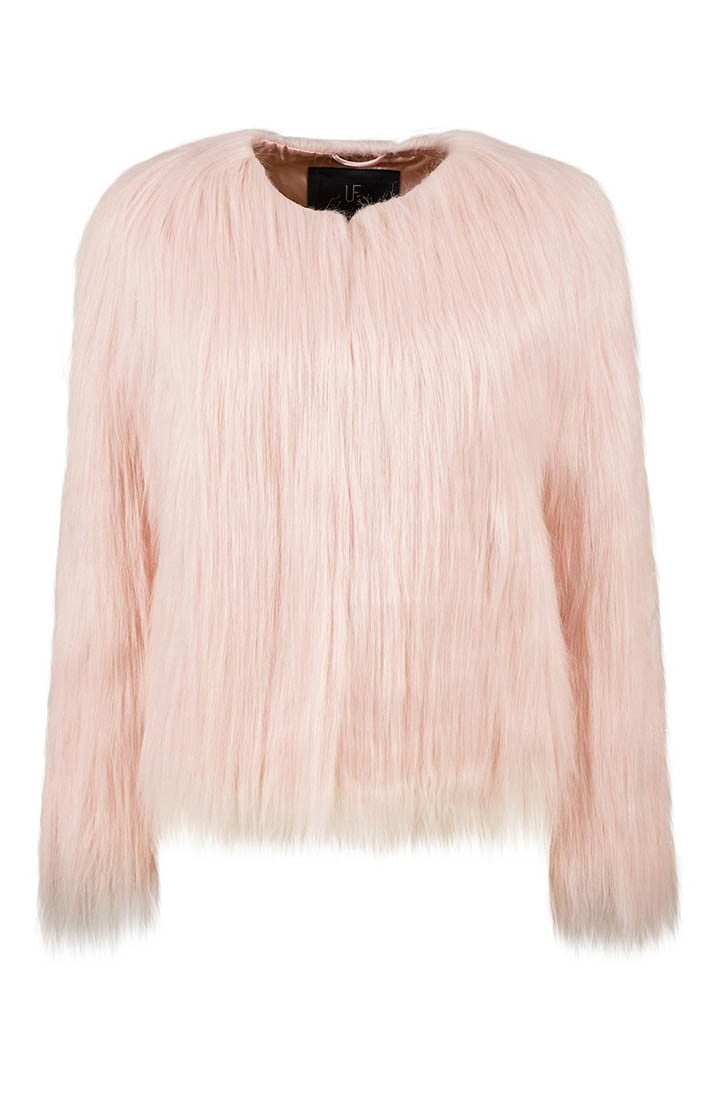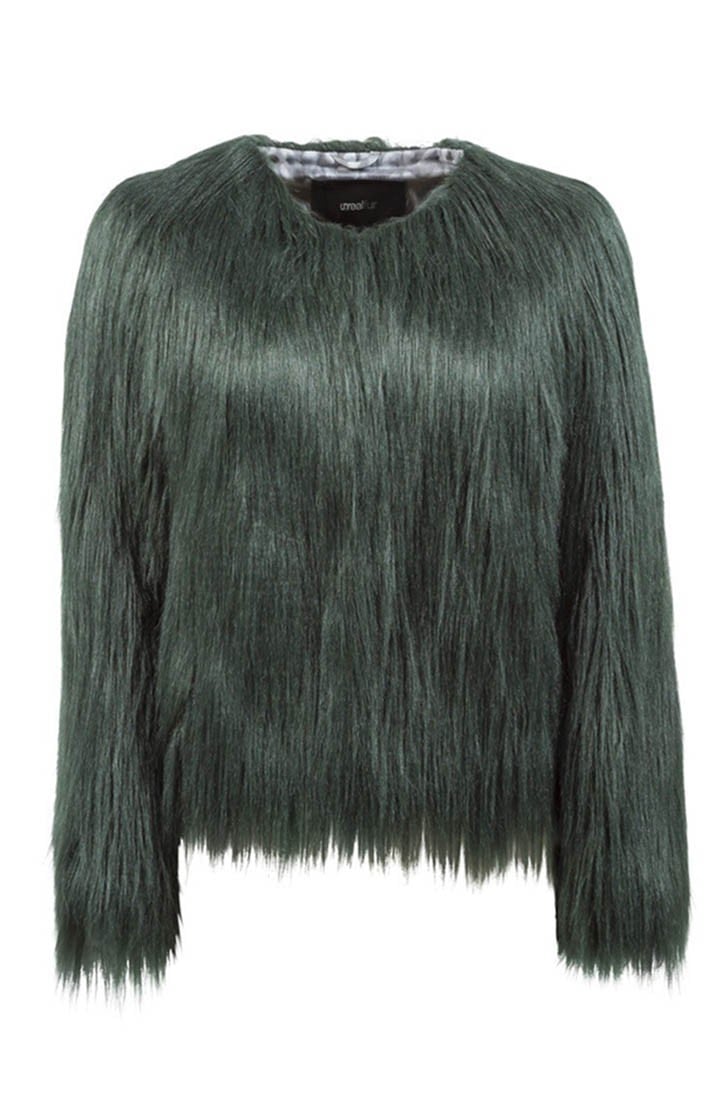 Our favourites include the Aqua Wonderland Coat, $329, the ombre Pastorale Jacket, $299, and the Fire and Ice Jacket, $299, to fill the Game of Thrones-shaped holes in our hearts. (Eat your heart out, Jon Snow.)
After all, why bother with the real thing when the fake is simply unreal?
Rebecca Judd talks to Holly Wainwright on Mamamia's podcast, I Don't Know How She Does It, about how she gets everything done, and still has time for family time in the Judd spa after a days work. 
What are your favourite cruelty-free fashion brands?
Featured image: Instagram/@becjudd