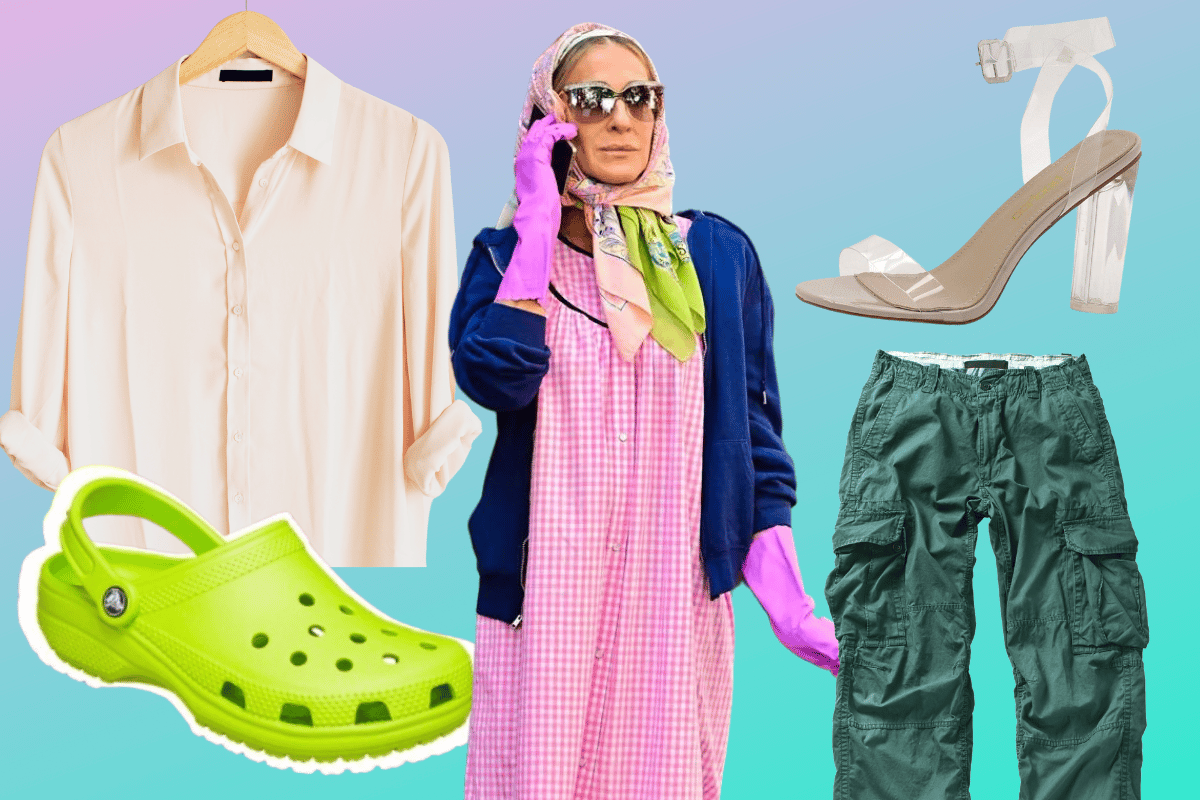 Fashion is subjective. There's no doubt about it.
So too are unpopular fashion opinions - and we all have plenty. 
On this week's episode of What Are You Wearing, hosts Deni Todorović and Tamara Davis shared their own thoughts when it comes to certain trends, styles and shoes...
Tamara's unpopular fashion opinion was that leggings are indeed pants - and they deserve more respect!
"Karl Lagerfeld said 'if a woman wears sweat pants then she has given up on her life'. Well, that's dated now. We wear sweat pants and we wear leggings and it's cool," she shared on the podcast. 
As for Deni, they said that crocs will forever be the bane of their existence. 
"I'm sorry I don't care how comfortable they are - stop wearing crocs. They're ugly. I don't want to see them. I don't want to see the silly little badges you put on them, I don't care how much joy they spark for you - you look like a chef."
Watch: Fashion Crimes - Festival Chaps. Post continues below.
And one listener wholeheartedly agreed with Deni's hatred for crocs, saying - "you should never wear shoes you can put in a dishwasher."
So we decided to provide a space safe of judgement and ask our Mamamia audience for their unpopular fashion opinions. Here's what they had to say.
But first listen to What Are You Wearing. Post continues after audio.
"It's time for the beige era to move on."
One person said: "I'm sick of beige, sick of it. I think there are still ways to be monochrome and muted, but let's bring some joy and colour instead."