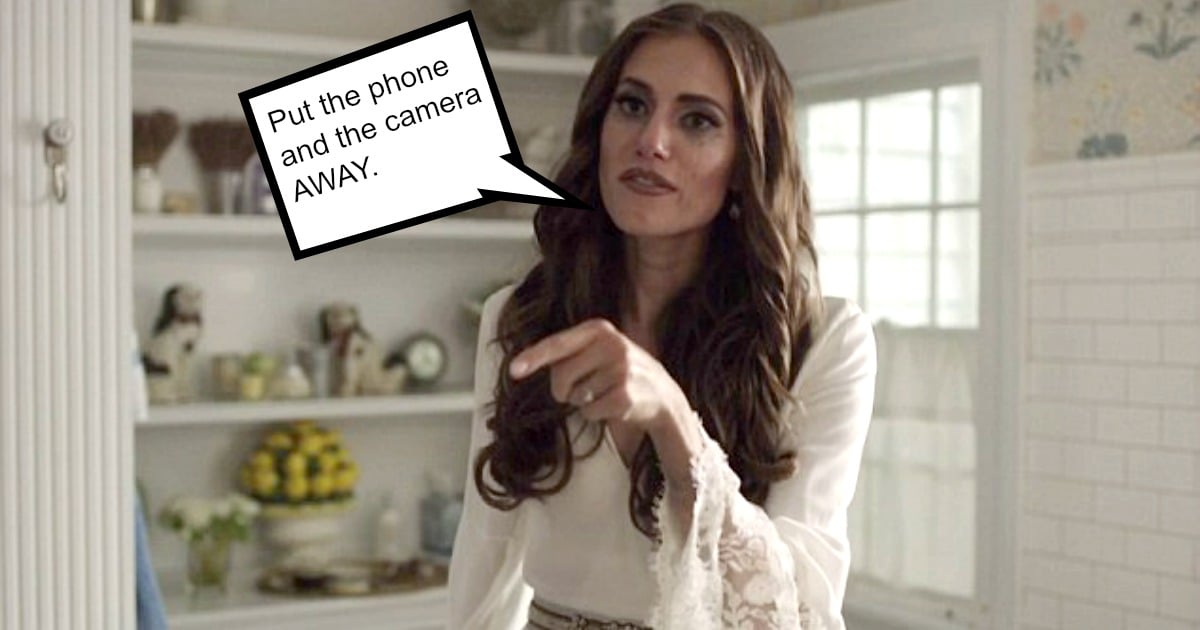 How many times have you opened you Facebook and seen:
"Congratulations to Mr and Mrs. XX, what a great wedding!!!"
Captioned above a photograph of a smiling couple, not looking at the camera, at an awkward angle, a bit fuzzy, brides mouth open really wide, taken from the user's iPhone?
First reaction; wow she got married! 
Second reaction; where are more photos? How can I see her dress properly? Why can't I find any other photos!? Ooh, she's not going to like that shot.
Some couples will have none of this.
Brides and grooms are banning guests from taking photos at their wedding (in some cases, going so far as to confiscate phones at the door) in the name of having an 'unplugged' celebration.
What's your biggest wedding regret? Find out the regrets of the Mamamia team below (post continues after video).
We want to know; is this the happy couple just owning their day or is it OTT Bridezilla territory? 
"The priest told us at the start of the ceremony 'the couple requests no posts to social media and no photos taken from phones during the ceremony and reception'," an anonymous 'unplugged' wedding-goer told Mamamia. "He didn't give a reason, and the couple didn't explain why."
There are several possible reasons. Maybe it's because the couple hope guests will experience the wedding 'in the moment', and not by watching the whole thing through an iPhone screen.
Maybe it's got something to do with the professional photographer, who doesn't want guests-who-think-they're-Annie Leibovitz to get in the way of their professional work.
Maybe it's because the bride and groom don't want any photos of the wedding released on social media before the professional shots are made available therefore losing their big reveal.
But do these reasons make it right?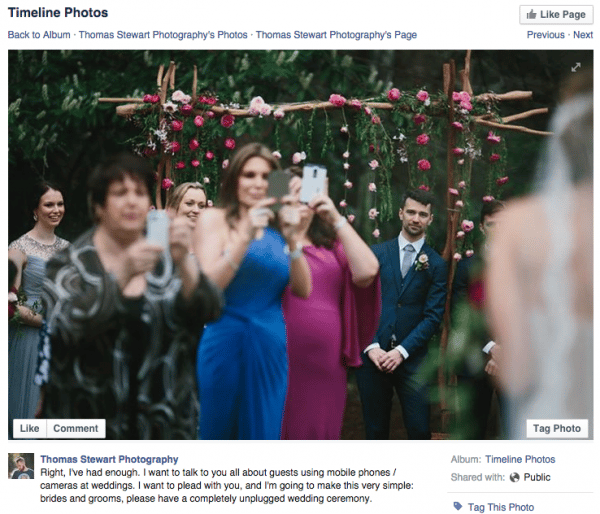 "I did feel that restricting the photos we could take – particularly when we were all dressed up and enjoying the day as well – a bit rude. It made me feel subversive, and my husband just wanted to post on Instagram the whole time," our anonymous wedding goer explained. "It felt like they were dictating our enjoyment of the day."