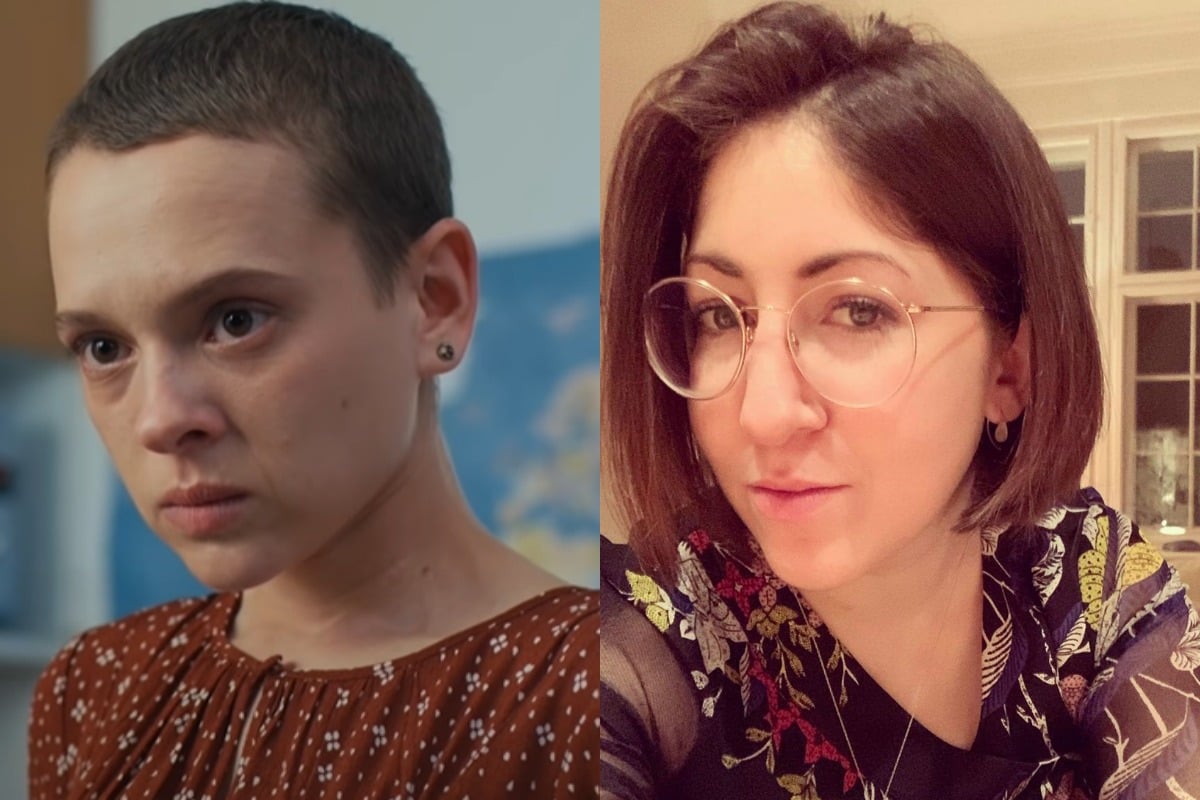 Warning: This article contains spoilers for Netflix's new series, Unorthodox.
In the past month, there have been two Netflix series that everyone has been talking about: Tiger King and Unorthodox.
While one focuses on the controversial big cat community, the other explores the conservative Yiddish speaking Satmar community in Brooklyn. And it's not hard to see why people are obsessed with it.
If you haven't seen it yet, Unorthodox follows the story of 19-year-old Esther 'Esty' Shapiro and her escape from a strict Orthodox Jewish community in Brooklyn's Williamsburg neighbourhood.
The four-part Netflix series is based on the real life story of Deborah Feldman, as documented in her 2012 memoir Unorthodox: The Scandalous Rejection of my Hasidic Roots.
Watch the trailer for Netflix's Unorthodox here. Post continues below. 
Deborah and her on-screen counterpart Esty (played by Shira Haas) both grew up in the Satmar community, which was founded by Holocaust survivors after World War II on the belief that Hitler's extermination of the Jews was God's punishment for European Jewish assimilation.
But while the series is loosely based on Deborah's memoir, there are some details that were changed and even left out entirely.
Here are five differences between Netflix series Unorthodox and the real life story it was based on.
1. Deborah didn't flee to Berlin when she was 19 and pregnant.
In Unorthodox, Esty leaves her husband and flees to Berlin when she was 19 and pregnant. But it wasn't until the eve of Deborah's 23rd birthday, that she finally left her marriage and religion for good with her three-year-old son.
First Deborah moved with her husband to an Orthodox community in Rockland County in New York, where the rules were a bit more relaxed. While she was there she took up writing classes and learnt how to drive.
Five years later she decided to leaver her husband and move to Berlin with her son.