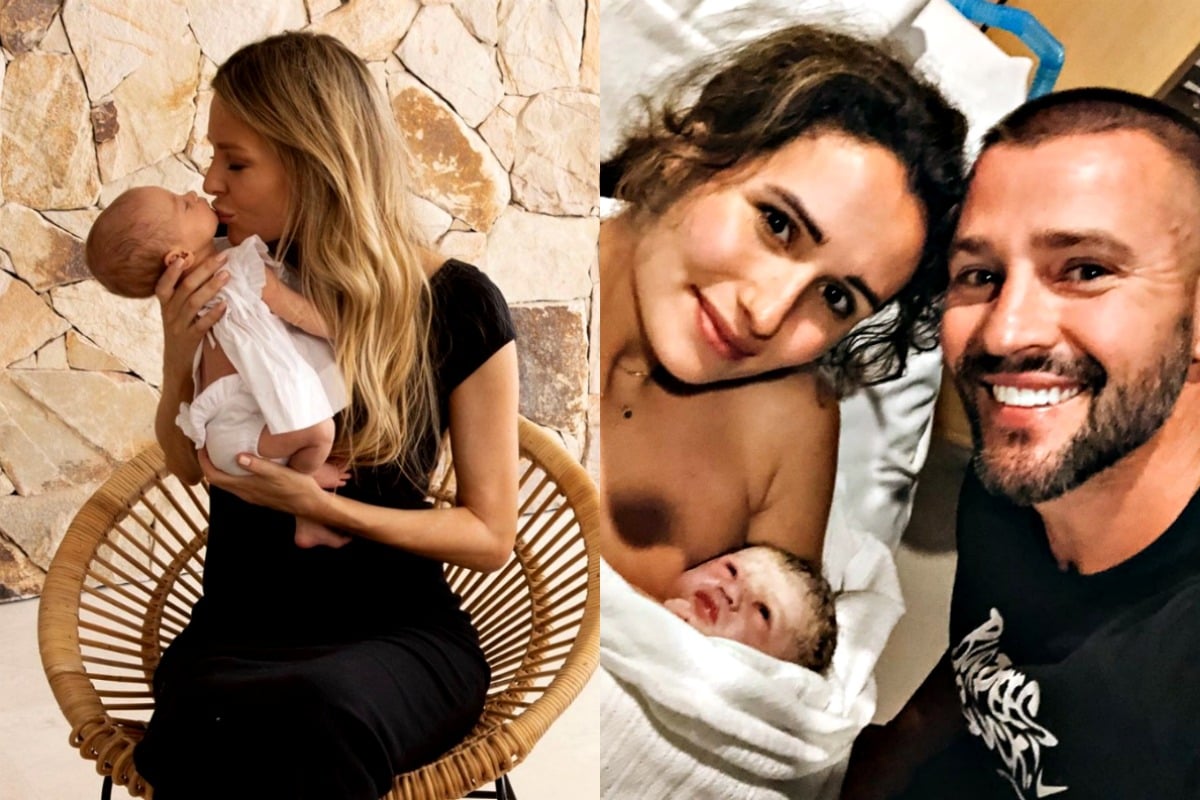 "Frankie" is having a bit of a moment.
In October last year, Jennifer Hawkins and husband Jake Wall welcomed their first daughter, Frankie Violet, into the world. In December, Kris Smith and Sarah Boulazeris welcomed their second daughter, Frankie Elle. The same month, American singer Cassie and her husband Alex Fine announced the birth of their little girl, Frankie Stone.
On another note…. these are the worst baby names according to Reddit. Post continues below.

Obviously, there's a lot of love for Frankie right now. But the interesting thing is that Australian parents love Frankie a lot more than anyone else. Frankie has been among the top 50 girls' names in Australia for the past couple of years, while not even making the top 100 in either the UK or the US.
In the UK, Frankie is more popular as a boys' name (Freddie, Reggie, Ronnie, Alfie, Albie, etc, are all big for British baby boys).
In the US, Frankie got a boost in 2014 when Drew Barrymore and Will Kopelman named their second daughter Frankie, a sister for Olive, after rejecting the names Hazel and Pepper.
"Hazel's a great name [but] no, that's two shades of green," Barrymore told Ellen DeGeneres at the time.
"And I love the name Pepper so much, but we were like, 'Olive and Pepper. Like that's two things you find in a pantry.'"