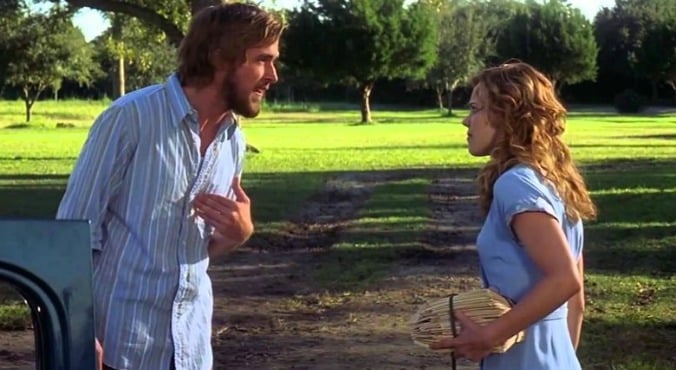 Image: The Notebook.
If there's one area of life people love to share their advice on — whether solicited or not — it's relationships.
Despite all their good intentions, the people we seek relationship advice from aren't necessarily going to deliver it in a neutral, objective or professionally-trained way. Furthermore, many of the popular 'pearls of wisdom' that get thrown around could actually cause more harm than help.
Here, relationships experts share the seven pieces of advice that aren't as helpful as they sound.
1. "Treat your partner the way you want to be treated."
Although this is usually said with the best of intentions, it's actually not an overly helpful guiding principle for interacting with your partner.
"In relationships this is a big no-no. We should not treat our partner the way we want to be treated, but the way they want to be treated," explains Désirée Spierings, relationship counsellor and Director of Sexual Health Australia.
"If you treat your partner the way he or she wants to be treated, and both of you do this, you will both be happy."
2. "'The One' should be everything to you."
Nobody can be everything all at the same time. So why is there a lingering belief that one magical person can be your lover, your best friend, your closest confidante, your rock and your own personal psychologist/life coach/financial adviser/pest control personnel?
"It is OK for your partner to have flaws, too, and for you to have flaws. Remember, those who don't love the worst of you don't deserve to love the best of you," Spierings says.
Watch: Aussie celebrities reveal their 'hall passes'. (Post continues after video.)
3. "If you're not happy, you need to leave."
Yuliya Richard, Director and Principal Psychologist at Blue Horizon Counselling, stresses that it's not always wise to apply a piece of general, simplistic advice to your own relationship in the hope it will fit.
For example, saying "just leave" could cause a couple to split because they think doing so will magically dissolve any unhappiness. "However, they forget to examine themselves and make a distinction between their own unhappiness or dissatisfaction that stems from a lack of personal or professional growth from the unhappiness within their relationship," Richard explains.