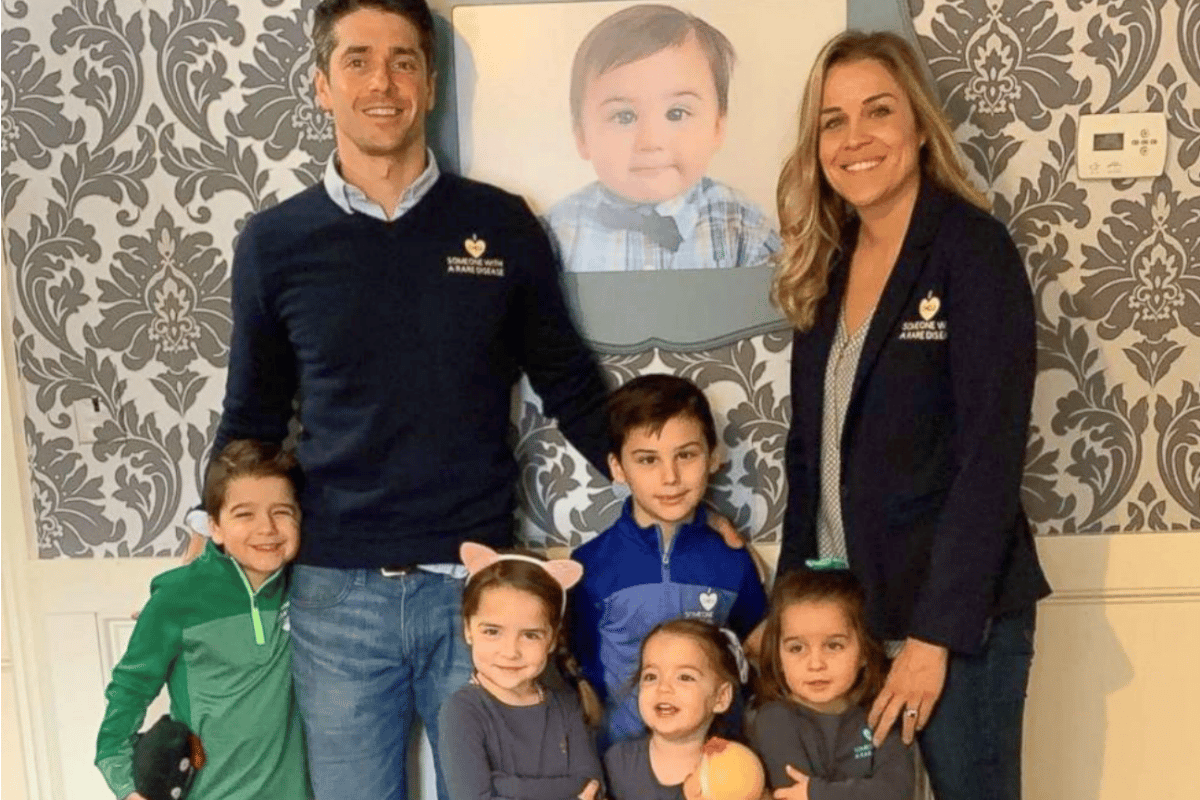 April Lane is a 39-year-old mother-of-five, but she wanted her uterus to hold a child that wasn't her own; not through surrogacy, but via donation to another woman.
Having experienced infertility struggles for years, Lane knew the emotional and physical challenges that came with wanting a child but not being able to conceive; which is why she decided to undergo a uterus transplant, whereby her organ would be transplanted to someone wanting to carry their own child.
"Infertility really, aside from the physical effects of it, it emotionally and socially affects you in a huge way," Lane, who is from Boston, Massachusetts, told ABC News.
"If I could help one other person be relieved of some of that, I would."
Listen to Leigh Campbell talk to Mia Freedman about infertility challenges:
Lane was diagnosed with "unexplained fertility" after four years of in vitro fertilisation (IVF) treatments. At that time, she and her husband, Brian, adopted their eldest son. Soon after the adoption, Lane became pregnant naturally.
The couple attempted more IVF and finally, after a further 10 cycles, Lane fell pregnant with twins… and then, not even a year later, unexpectedly fell pregnant again and had a baby girl.
During her own journey, Lane was involved with infertility support groups – which is where she first learnt about uterus transplants being performed in clinical trials at Baylor University Medical Centre, in Dallas.
"My husband and I both felt like our family-building had been resolved but we weren't necessarily resolved with building a family for someone else," Lane told ABC News. "We knew pretty quickly after I got the call that I was selected [for the trial] that I was going to do it."
Without financial sponsorship of any sort, Lane travelled between the cities for appointments and eventually, the donation surgery. She was the fifteenth successful uterus transplant at the centre.
After experiencing #infertility firsthand and eventually becoming a mother to 5 kids, Aprill shares why she decided to donate her uterus to an anonymous woman as part of the #uterinetransplant trial at Baylor University Medical Center. https://t.co/Qx1nGcQxOk

— Baylor Scott & White (@bswhealth) March 21, 2019