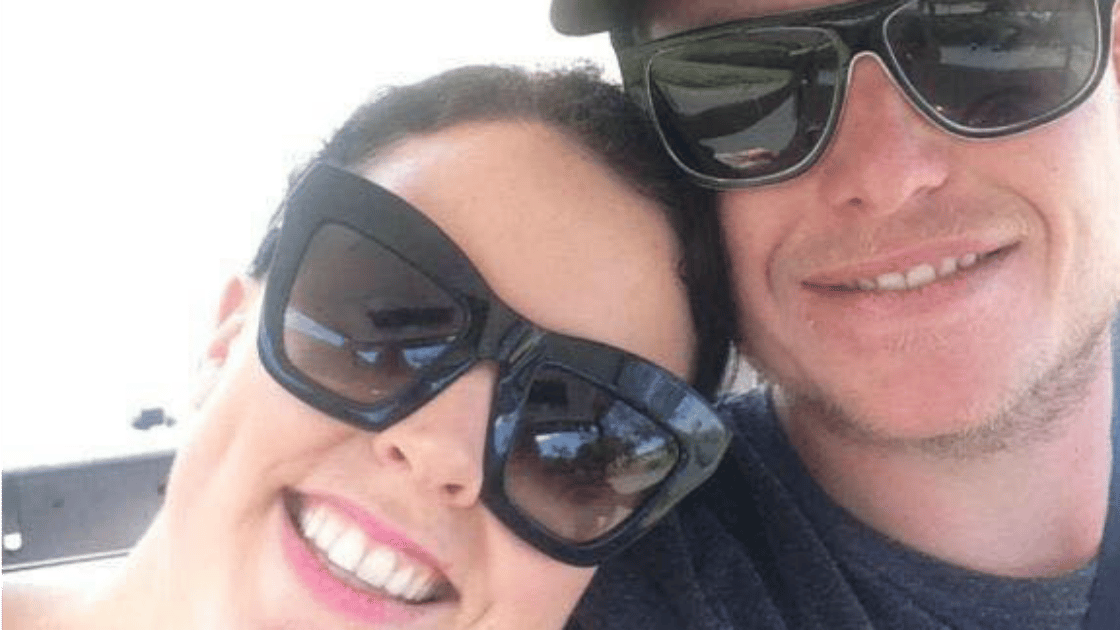 After years of tragedy, the Morcombe family has been awarded some long overdue wonderful news.
Along with his wife Anna, Daniel Morcombe's twin brother Bradley is expecting his first child.
Sharing the official announcement with Women's Weekly earlier today, 25-year-old Bradley said he and wife Anna are "ecstatic about the prospect of becoming parents. It's something we have dreamed about for a long time."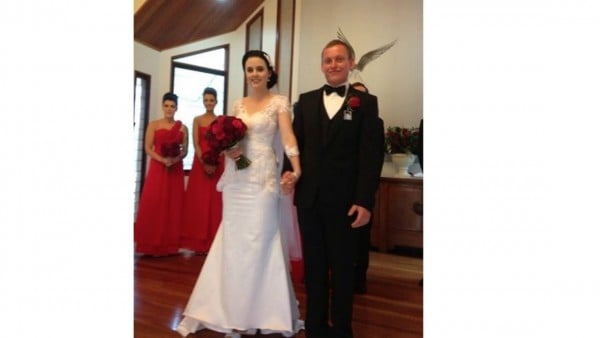 Having known each other since high school, Bradley and Anna were wed in a private ceremony on the Sunshine Coast in August 2014. Along with a red rose, Bradley had a picture of Daniel pinned to his jacket throughout the ceremony.
Parents Bruce and Denise, along with Bradley and Daniel's older brother Dean – who was best man at the wedding – are said to be delighted of the news and the prospect of a new addition to the family.
Tragedy first struck the Morcombe's in December 2003 when then 13-year-old Daniel went missing from a local bus stop on the Sunshine Coast.
Years of false leads and dead ends followed, with Daniel's remains eventually being found almost eight years later in August 2011. His convicted abductor and murderer Brett Peter Cowan had been arrested only one week earlier.
Following a lengthy trial, Cowan – who plead not guilty on all charges – was sentenced to life in prison with the possibility of parole after 20 years in March 2014. Prior to Morcombe's murder, Cowan had two previous convictions for child sex offences.
In an unexpected turn, the family returned to the spotlight last week when the High Court dismissed Brett Peter Cowan's application to appeal against his conviction. Following the Court's decision, Bradley's mother Denise tweeted, "Throw the key away and I never want to hear that name again RIP Dan X."
Anna was with the family in 2012 when they were finally able to lay Daniel to rest.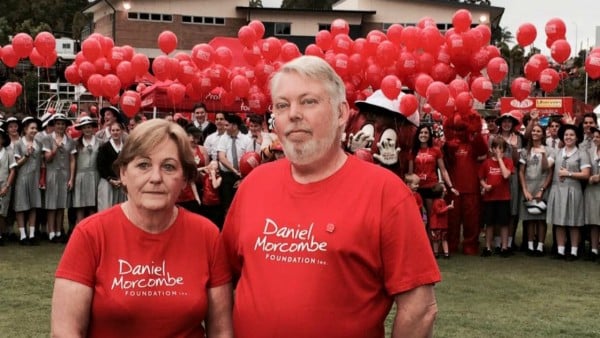 With the years of anguish finally behind them, Bradley is ready to move into a new period of the family's history, but with the memory of Daniel still present.
"For me, there's not a single day that I don't think about Daniel" Bradley says. "I know that Daniel is still with me, in my heart and in my thoughts. And he always will be."
While the sex of the baby is not yet known, Morcombe's wife Anna believes it's a boy. "I couldn't think of anything more fitting after everything that everybody has been through," she said.
The story of Daniel's disappearance is set to be adapted to screen in Where Is Daniel?, a motion picture release scheduled for later this year.
*lead image via Facebook.