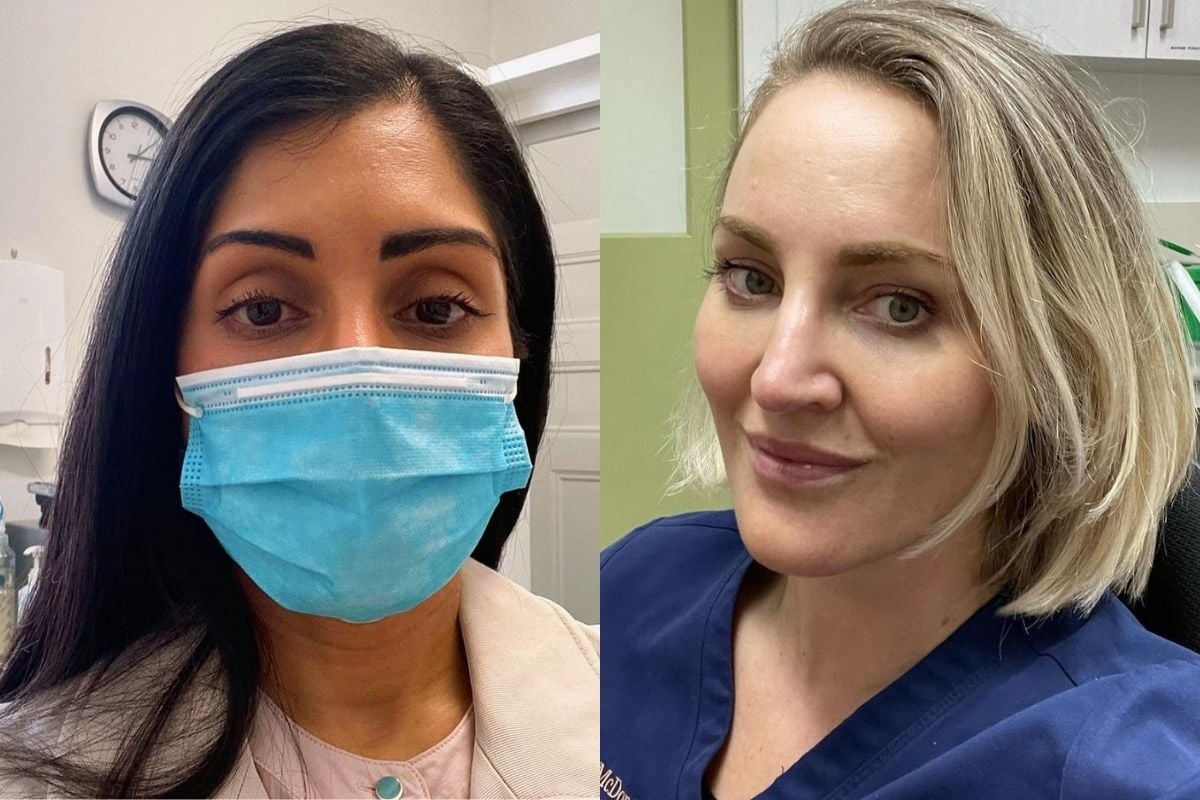 In news that surprises absolutely no one, spending money on skincare products you don't really need, sucks. Big time.
And that's part of the reason I'm always annoying innocent dermatologists - so we can suss out exactly what we need in our skincare routines and what we don't.
Watch: Here are seven ways to improve your skin while sleeping. Post continues below.
Because while we all have those non-negotiable staples we swear by (hey, hyaluronic acid!), there are actually a whole load of other ingredients that don't get the same airtime. 
And more often than not, these products and ingredients have the same - if not more - benefits that your usual line-up.
That's why we've hit up some of Australia's finest dermatologists and asked them to give us the lowdown on all the most under-rated products you need to know about (as well as the ones you might want to pull back on!).
The most under-rated skincare products.
Ceramides.
We're calling it: Ceramides are going to be the next big thing in skincare. Not only are they incredible for strengthening your skin barrier and smoothing your skin, but they also have amazing benefits for ageing skin.
"Ceramides are definitely one of the most important and under-rated ingredients found in good quality skincare," said specialist dermatologist and CeraVe ambassador Dr Ryan De Cruz from Southern Dermatology.