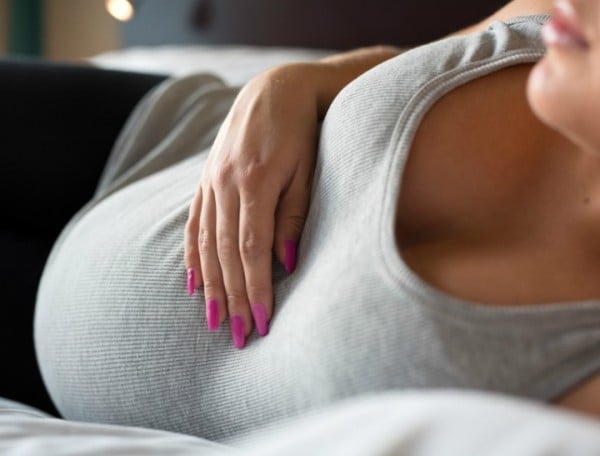 A straight-talking mum-to-be has written a hilarious letter to her unborn son.
The mother, known only as ceramic_elephant, posted the letter to Reddit this month.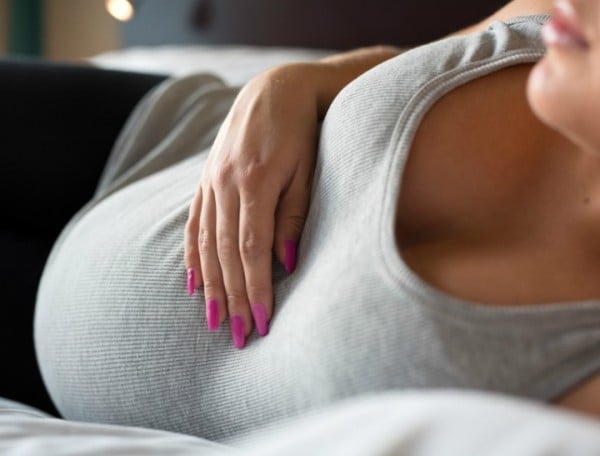 It's a refreshingly honest, warts-and-all insight into pregnancy and all the frustration and discomfort that comes with it. And she definitely doesn't hold back...
She wrote:
To the tiny, yet clearly abnormally large, human child growing inside of me,

If you would kindly start making plans to vacate the premises any time after 11/16 that would be lovely. While I have surely enjoyed these last 35 weeks of heartburn, stretch marks, emotional breakdowns over utter nonsense, swollen everything, flatulence, constipation, and (my personal favourite) uncontrollable itching, I must inform you that you are starting to overstay your welcome at hotel ceramic_elephant. Your father (the panicked voice you hear any time something touches your luxury stomach apartment) and I are eager to meet you. We are officially over our anxiety and fear of being new parents and are sincerely ready to endure all of the good and bad clichés that come with this new chapter in our lives.

And while I certainly do not blame you for all of the things I've given up to provide you with a safe oven to bake in, mummy really just wants a freakin' glass of wine and some sushi. Maybe a Caesar salad? A Blue Moon in a frosty mug? A double espresso? Actually, I would settle for the ability to sleep on my stomach at this point. Thanks for giving me the motivation to quit smoking cold turkey though, let's work on getting daddy to quit too.

Anyways, son number one, please consider coming out a little bit sooner than we originally planned. You'll like it out here, I promise. It will be scary at first, but you literally will forget all about womb life before you know it.

PS- Please try to avoid coming on Thanksgiving. While I am impatiently awaiting our first time meeting face to face, grandma only makes her special stuffing once a year. You'll understand the magnitude of this in a couple of years.
If you've ever been pregnant, we're guessing you were laughing along while reading that.
And other pregnant women and mums were too - p_kitty wrote "Thank you for the lolz while I sit here, dispensing Cheerios in a neverending stream to the small, snot spewing, feverish, Tylenol dosed, teething, miserable being that is my toddler...".