For God's sake people, it's a BANANA.
I was in a lift. It was lunch time. I was holding a banana. I was thinking about other things.
A woman got in. I didn't know her, she didn't know me. She looked at my snack.
"Oh," she said longingly. "I WISH I could eat a banana."
I was confused. "They sell them at the cafe next door," I told her. "They're a dollar."
"Oh no," she said, her face contorting with something like disgust. "Sooooo much sugar in a banana."
I looked down at the fruit in my hand. Its bend seemed a little more pronounced now, like it was hanging its little yellow head in shame. I stepped out of the lift at my floor. I gave my banana to a colleague. It was, quite literally, forbidden fruit.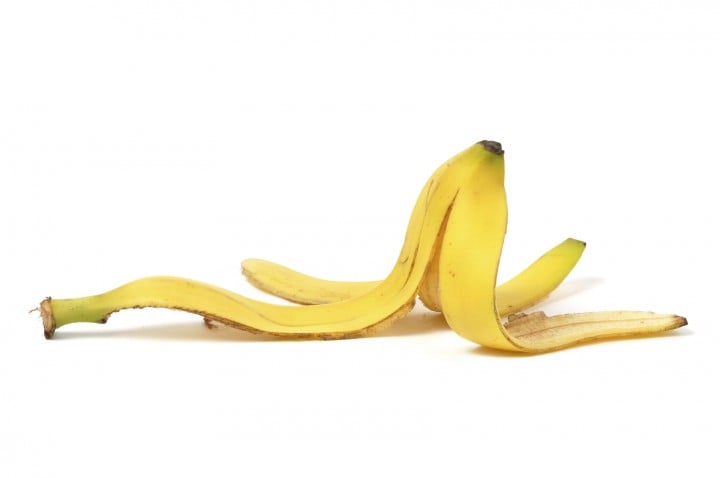 Yes, in case you haven't noticed, sugar is out of fashion.
I buy my vitamin-averse child a fresh juice and I get a warning about the impending 'sugar rush'. I take my kids to the pool and five mothers are reading I Quit Sugar. I ask my friend, "How are you?" and she says, "I'm on the 8WP." And if my peers aren't doing it, they want to. They're pondering a life without chocolate. Or wine. Or, you know, tinned tomatoes.
Read more: Thinking about detoxing? Read this first. 
It's not new. Back in 1972 a book by John Yudkin called Pure, White And Deadly warned of the dangers of sugar vs fat. But in Australia, the anti-sugar movement really kicked into gear a few years ago, when the savvy Sarah Wilson published I Quit Sugar, sold a gajillion-million copies and built an empire.