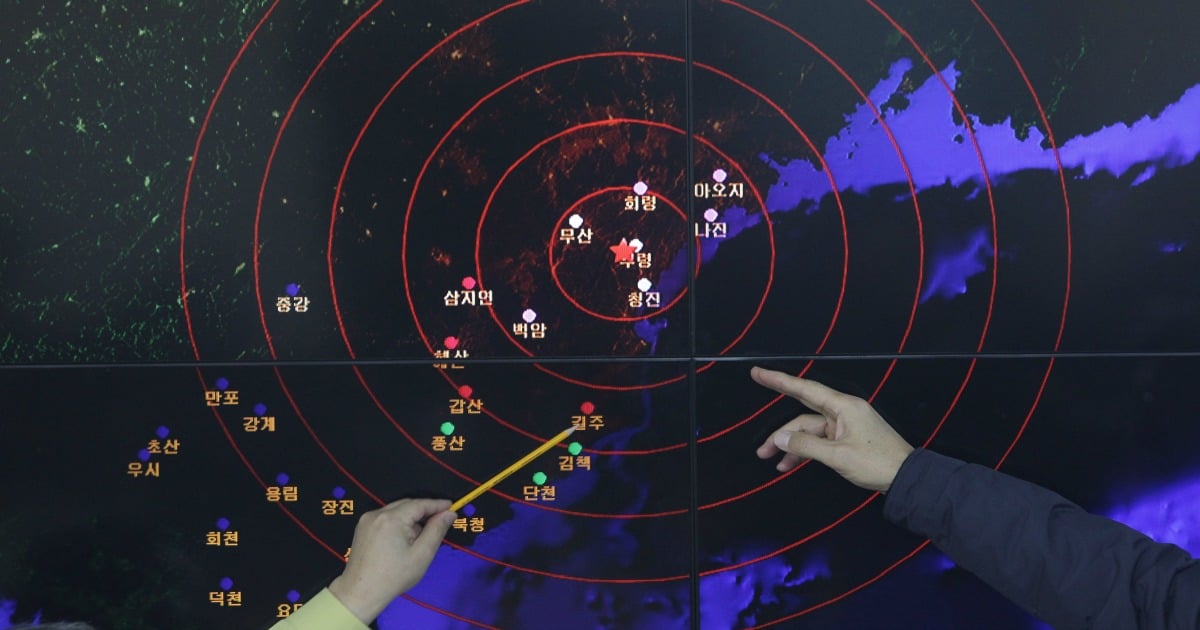 We've rounded up all the latest news from Australia and around the world – so you don't have to go searching.
1. UN Security Council respond to North Korea's claims they tested a hydrogen bomb.
The UN Security Council says it will begin work immediately on new measures against North Korea, after the country said it had tested a hydrogen bomb.
The council condemned the test, saying "a clear threat to international peace and security continues to exist".
Kim Jong-un's test has prompted an international outcry and the incident has even been condemned by China.
But there is already widespread scepticism as to whether the bomb – which created a 5.2 magnitude earthquake when it was tested – is truly a thermonuclear device.
Ahead of the meeting, Secretary General Ban Ki-moon condemned North Korea's nuclear test.
It was "deeply troubling" and "profoundly destabilizing for regional security," he said.
The White House has expressed doubts over North Korea's claims.
According to reports, an initial analysis of the available data was "is not consistent" with North Korea's. White House spokesman Josh Earnest said nothing had happened to change the USA's assessment of North Korea's technical or military capabilities.
2. Grandfather arrested accused of stabbing two-month old to death.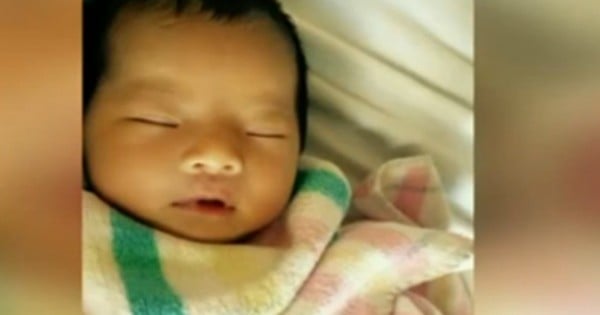 A 53-year old man has been arrested and a crime scene has been established after the stabbing death of a two-month-old baby girl.
The baby was rushed to hospital after police were called to the family's house at Parkinson in Brisbane's south about 2.30pm yesterday but she later died in hospital.
Her grandfather, visiting from China was taken to hospital last night with life-threatening self-inflicted injuries.
The baby's 28-year-old mother was also taken to hospital with injuries, and her mother, a woman in her 50s, who was found unconscious inside the house with stab injuries and is in a critical condition.
For more read this post here. 
3. Family of Damien Little asks for privacy in statement released overnight.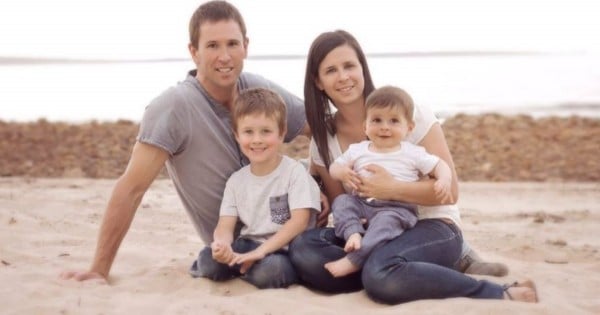 The parents of Damien Little and the parents of his wife, Melissa have release a plea for privacy in a statement.
Damien Little's parents yesterday revealed that they were concerned about the mental health of their son – who, on Monday, drove his car with his two sons inside off a wharf in Port Lincoln.
The four grandparents of the two boys, Hunter and Koda, have said they need time to grieve in private after the tragedy.
Ken and Sue Little, Mr Little's parents, and Dale and Debby Goldsworthy, the parents of his wife Melissa, released this joint statement overnight to Fairfax Media.
"In relation to our recent family tragedy, we would like to thank the SA police force, emergency and diving services and our local community as a whole on your care and support over the past two days,"
"We would like to ask everyone to respect the privacy of all members of Melissa and Damien's families – immediate and extended – at this time.
"In regards to the media coverage the tragedy has received already, we feel that although the articles in the papers and on TV have been sympathetic and supportive, we would like time to privately grieve. We ask the media particularly to respect this wish.
We will issue a statement through Police Media on behalf of Melissa in coming days."
For help: Lifeline:  13 11 14.
4. Perth toddler killed in driveway accident now with "sister in heaven".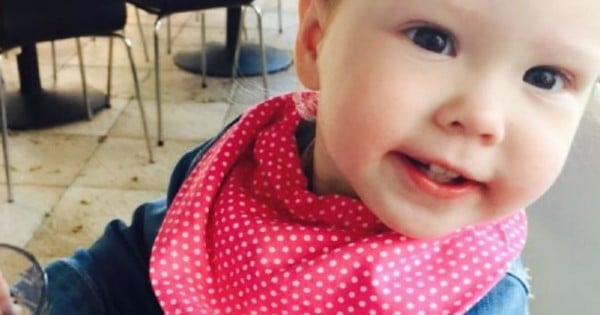 The devastated parents of a two-year-old who died after being hit by a car in the driveway of a Perth home by a car driven by her father have warned others of the dangers of reversing cars.
Tragically they have also revealed that they lost their other daughter as well.
Two-year-old Savannah was struck by a reversing car that was being driven by her father on Tuesday.
She was taken to Princess Margaret Hospital for Children by St John Ambulance, but died from her injuries.
Police have released a statement from the girl's family.
"Thank you for the outpouring of love for Savannah," the family said.
"Savannah is now with her sister Gracie in heaven.
"Savannah's parents would like to warn all families about the dangers of reversing cars and children.
"They wish that their privacy be respected at this time."
5. Man missing after NSW lashed by wild weather.
A man is missing on the NSW mid-north coast – feared drowned after he was washed off his yacht after a huge wave struck the vessel near Broughton Island yesterday afternoon.
A police rescue helicopter searched for the man, aged in his 60s, but the search was suspended overnight.
The east coast low affecting NSW has seen dozens of rescues.
Rescue crews are also trying to reach a group of 16 adults and five children who've been isolated at the Bendethera Valley campground west of Moruya since Sunday.
6. Chris Gayle banned from future Big Bash seasons.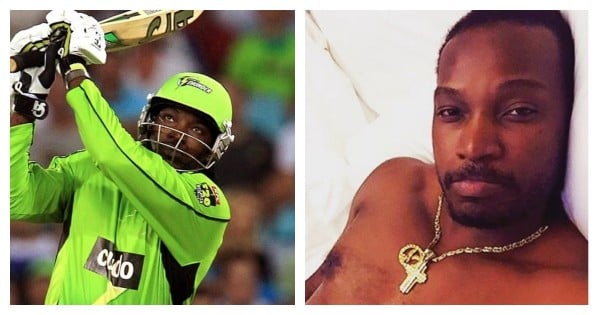 Cricket Australia will not renew the contract of Chris Gayle after more complaints surfaced about the West Indian cricketer.
News Limited reports Cricket Australia will block any club that attempts to bring Gayle back next season.
Yesterday reports emerged that Gayle exposed himself to a woman in the lead-up to last year's World Cup though Gayle denied the allegations.
His management said in a statement:
"Chris denies the allegations published by Fairfax Media earlier today. It's important that anyone seeking to make false accusations against Chris be aware that Chris and his management will be considering all rights and legal options available."
7. Hoverboards may be banned in Australia.
Following a house fire in Melbourne this week after a faulty model exploded and burned down a Strathmore home the Australian Competition and Consumer Commission is assessing whether a widespread national ban on hoverboards should be enforced.
Risks of fire or electric shocks have already caused the recall of seven hoverboards which were sold with battery chargers not approved for use in Australia reports The Herald Sun.
A spokesman for federal Small Business Minister and Assistant Treasurer Kelly O'Dwyer said "the Victorian incident raises serious concerns and the ACCC will conduct a formal investigation into the safety of these products."
8. Mayor of Cologne responds to alleged sexual assaults by calling for a "code of conduct for the women."
The Mayor of the German town of Cologne has come under fire for victim blaming after suggesting the way to deal with sexual assaults in her town was to establish a code of conduct for women.
Mayor Henriette Reker attended an emergency meeting with the police to discuss how to deal with an attack on New Years Eve, where dozens of women were repeatedly touched and groped by up to 1000 men with one case of alleged rape in the center of town and others saying they had their underwear torn off and were touched inappropriately.
"It is important to prevent such incidents from ever happening again," said Mayor Reker.
The crisis management team said prevention measures should include a code of conduct for young women and girls, and Mayor Reker said the existing code of conduct will be updated online.
The suggested code of conduct includes maintaining an arm's length distance from strangers, to stick within your own group, to ask bystanders for help or to intervene as a witness, or to inform the police if you are the victim of such an assault.
But she is now being accused of victim blaming.
Do you have a story to share with Mamamia? Email us [email protected]