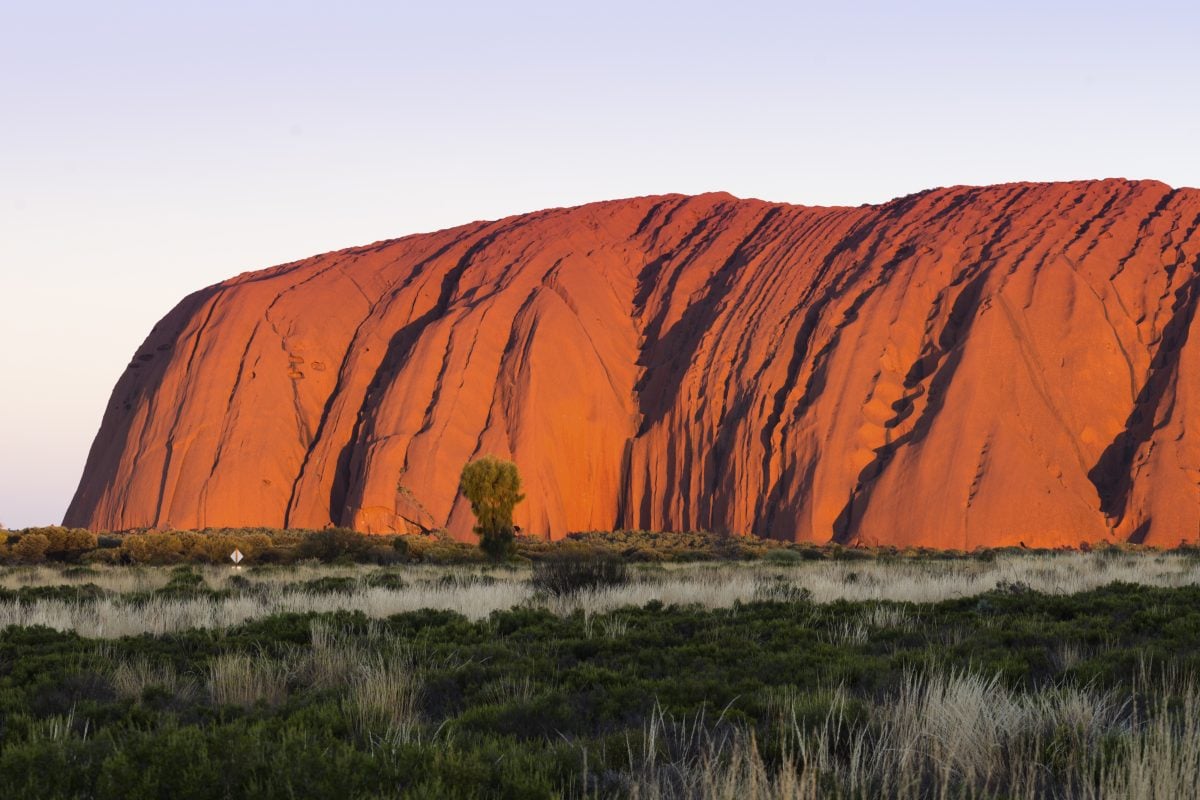 As the sun set on Saturday, October 26, 10 shadows were cast at the base of Uluru.
Eight of those shadows belonged to the last tourists to ever legally scale one of Australia's most sacred sites. They held hands and dawdled, prolonging a chapter in our nation's history that Indigenous Australians have been attempting to close for decades.
The other two belonged to park rangers, whose job it was to usher them down.
Their safety was put at risk by eight climbers competing for the status of 'last', proud to have climbed Uluru at the final opportunity, despite knowing – of course they knew – the offence it caused the traditional and rightful owners of the land.
A sign, only metres from where the climbers flung up their arms in triumph, read: "The climb is not prohibited but we ask you to respect our law and culture by not climbing Uluru. We have a responsibility to teach and safeguard visitors to our land. The climb can be dangerous. Too many people have died while attempting to climb Uluru."
Over the years, the Anangu people have overseen the death of 38 Australians, with dozens more seriously injured.
While tourists come and go, it is the traditional custodians who are left with the scars of death, a source of great sadness.
And it would seem the louder the Indigenous community have asked that people not climb one of their most sacred sites, the more have decided they ought to.
In the final months of the climb being available to the public, swarms visited from all over the country, with others travelling internationally, intent on not missing out on the opportunity.
One day out from Uluru climb closure, this is the line at 7am. pic.twitter.com/fxs344H6fV

— Oliver Gordon (@olgordon) October 23, 2019
The Australian called climbing Uluru a "modern-day pilgrimage", while one visitor who decided to climb told news.com.au, "I feel like one of the problems is that the Indigenous people never actually tell you why they don't want you to be up there."
Indigenous people have, of course. There's a fairly clear reason printed on the sign that you must walk past in order to line up: It's dangerous.
But it's also for the same reason you can't climb St Peter's Basilica or wear shoes inside a mosque. It's sacred.
Anangu man, Vince Forrester, told The Guardian that watching the last tourists amble down the climbing route, which is now discoloured and damaged, reminded him that what has been done to Uluru is like a scar that will not go away in his lifetime.