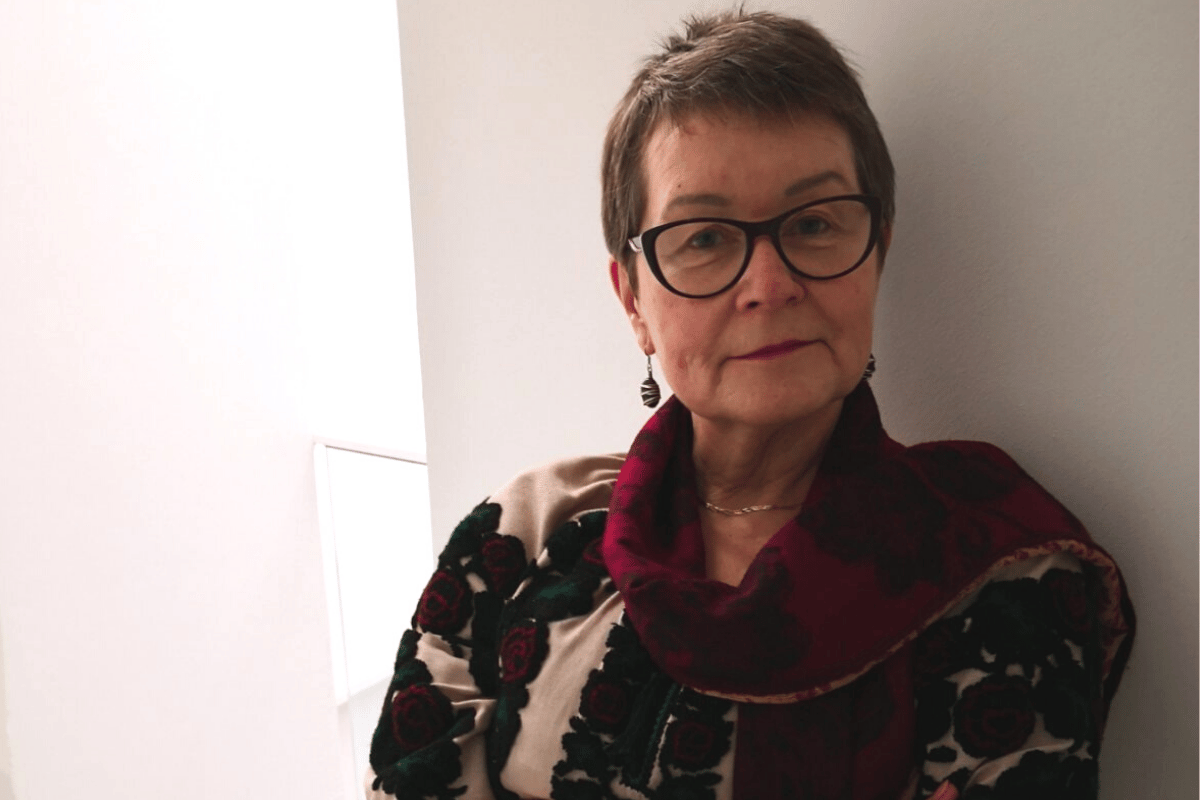 Imagine you are overseas visiting your loved ones and taking care of your elderly unwell mother. The day you are supposed to leave Ukraine, you hear that the government is reporting Russia is planning to invade Ukraine today. 
This is exactly what happened to Nataliya Murad, a member of Queensland's Ukrainian community who was in Ukraine and dealing with an incredibly difficult situation. 
She spoke to Mamamia's news podcast The Quicky about her experience. 
Watch: Stories of women from a Maternity Hospital in Mariupol, Ukraine. Post continues below.
"The original news was that Russia was going to invade Ukraine on the 16th of February," Nataliya explained. 
"People were getting ready for the war to start, but given it was advertised too widely, Russia decided to postpone the invasion because as someone explained to me (who has a military background), they would look stupid if they did this on the same day."
With a flight back to Australia booked, Nataliya didn't know what to do. She had been in Ukraine, visiting and looking after her ill 87-year-old mother for the last six months. 
"Until the last moment, I didn't know whether my flight [home] would go ahead or not. People in Ukraine were worried. It was with a very heavy heart that I left."
One week after Nataliya left Ukraine, Russia's invasion officially commenced. 
It was a mix of emotions when leaving Ukraine. Relief that she had escaped conflict. But also immense fear for those she had left behind. 
Listen to The Quicky. Post continues after audio.
"It's very difficult to describe. Something from a nightmare that you don't want to believe but you can't wake up from it. At the beginning, my thoughts were racing in my head, a lot of disbelief," she said.
Saying goodbye to her mother - who is in very poor health - was devastating for Nataliya. She didn't know if she would get to see her again.