On April 27th, Nikki got off work in Sydney CBD to discover torrential rain outside. To keep dry, she sat on a sheltered but slightly damp bus bench to order an Uber home.
Two weeks later, the 23-year-old was charged with a $150 cleaning fee taken directly out of her bank account without warning. After asking the Uber driver why she was charged the fee, he claimed she had urinated in his car.
Nikki denied doing so, calling out Uber for her falling victim to this "cleaning fee scam".
Listen to: Is it ever a good idea to bitch about someone you work with? (Post continues after audio.)
"I emailed Uber regarding the fee. They claimed that the driver had taken a cleaning fee for urine found in the Uber," Nikki shared to Yahoo 7.
"I believe the Uber driver decided to take advantage of my situation by wrongfully charging me a cleaning fee," said Nikki.
"I wasn't intoxicated."
Though Nikki was refunded the $150 after chasing down the wrongful accusation, she urged other passengers to take photos of the state of their Uber as evidence when travelling alone.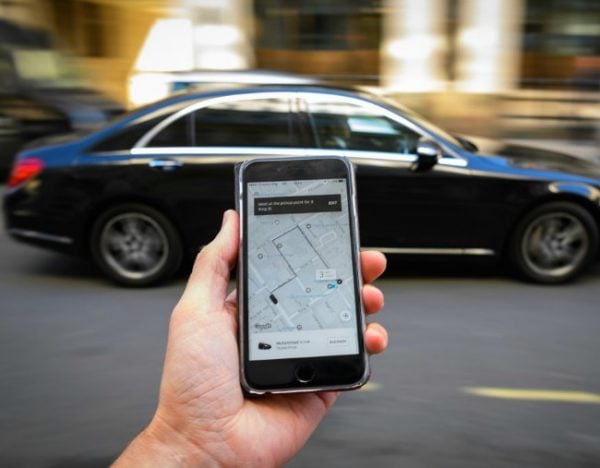 'While messes and spilled drinks can happen in moving vehicles, we actively look into reports where fraud may be detected and take the appropriate actions on those accounts,' an Uber spokesperson told Yahoo 7.
This isn't the first time Uber has come under fire for defrauding unsuspicious passengers without ample evidence. Earlier this year, an anonymous source told news.com.au that drivers use a range of scams to increase earnings from passengers, including creating fake messes after dropping them to their destination.
Methods like wrapping their car seat in cling film before dousing it with a tin of soup is but one of the scam techniques used by Uber drivers, the anonymous source revealed.
'As an ex-Uber driver this is a really common scam that is bragged about on forums like Uberpeople.net,' he said.
Listen to the full podcast here: