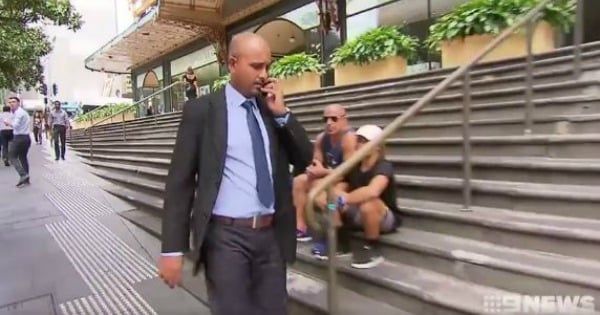 By court reporter Karl Hoerr.
A woman who was allegedly raped by an Uber driver believed she was actually getting into a taxi, a Sydney court has heard.
Muhammad Naveed is charged with having sexual intercourse with the woman without her consent, in his car, after picking her up outside a Kings Cross nightclub in 2015.
He has pleaded not guilty.
Naveed, 41, was employed by Uber, but there has been no suggestion that the woman had booked with the company at the time.
On the opening day of his trial in the NSW District Court, prosecutors told a jury the woman was heavily intoxicated after drinking with friends during the afternoon and evening.
"What she does remember is being in what she believed was a taxi," crown prosecutor James Trevallion said.
The court heard the woman could not keep her eyes open and was falling asleep.
"When she woke up, she realised the accused was on top of her," Mr Trevallion said.
He told the jury, the woman aged in her early 20s, said or tried to say "Get off," but did not have the strength to push him off.
The woman, who is from the UK, was working as a nanny at the time and staying with a family in Sydney's eastern suburbs.
She again fell asleep after the alleged assault and was then dropped off at her home.
"She didn't make any payment for the trip and she wasn't asked to make any payment for the trip," Mr Trevallion said.
The woman then phoned a friend and the incident was reported to police.
Naveed told police after his arrest three days later, that he had consensual sex with the woman.