Former model Tziporah Malkah has said she's no longer sad about her split from Australian businessman James Packer, nearly 20 years on, and that the couple separated for a "mixed bag" of reasons.
Malkah, 43, – formerly known as Kate Fischer – opened up about the relationship to fellow contestants on Channel 10's reality TV show I'm a Celebrity, Get Me Out of Here! 
Her and Packer, now 49, were together for five years before they split in 1998.
"He wanted to get serious with me, this was when we had just been dating, and I said 'no way, I don't want to get serious with you'," Malkah said. "There is no point me getting serious with someone that I'm not going to think about getting married to."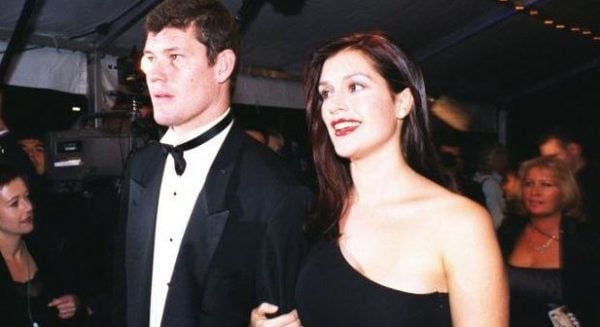 She was uncertain about marrying Packer because she didn't "want a marriage like his parents", however she said Packer didn't want that type of relationship either.
Packer's parents - media mogul Kerry Packer and his wife Roslyn Packer - were married for 42 years until Kerry's death in 2005. Kerry was a known womaniser, had a severe gambling problem and a temper that was "legendary".
Getting off the Treadmill of Life. Post continues below.

"[James Packer ] was very romantic. He wooed me and actually wanted to have a real partnership with me then," Malkah told her fellow jungle-dwellers.