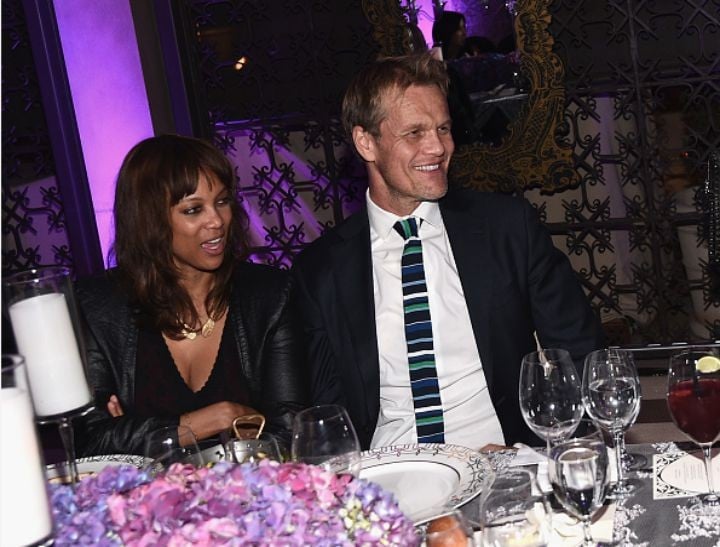 Difficult news for Tyra Banks.
Struggling to get pregnant can be a difficult time for any woman — and celebrities are no exception.
America's Next Top Model judge Tyra Banks has revealed she has endured an unsuccessful series of IVF treatments, but is still holding onto hope she'll have a large family someday.
The retired model and television host told People magazine her IVF struggle has been "traumatic" at times.
"It's been really difficult," 41-year-old Banks told People in a candid, exclusive interview. "I've had some not-so-happy, traumatic moments."
She added that she and her partner, 50-year-old photographer Erik Asla, would ideally like "a litter" of children.
"I don't just want one child. I'd love a litter! Maybe they'll be running the family business. I do want a legacy," she said.
Banks added that she's been planning since her 20s to have children, but hasn't found the right time.
"Since I was 24, I used to say every year, 'I will have kids in three years,'" she said.
"But my business is very entrepreneurial, and I kept trying to find time for it to happen.
"Then, when you're like, 'I'm just going to do it,' it's not so easy."