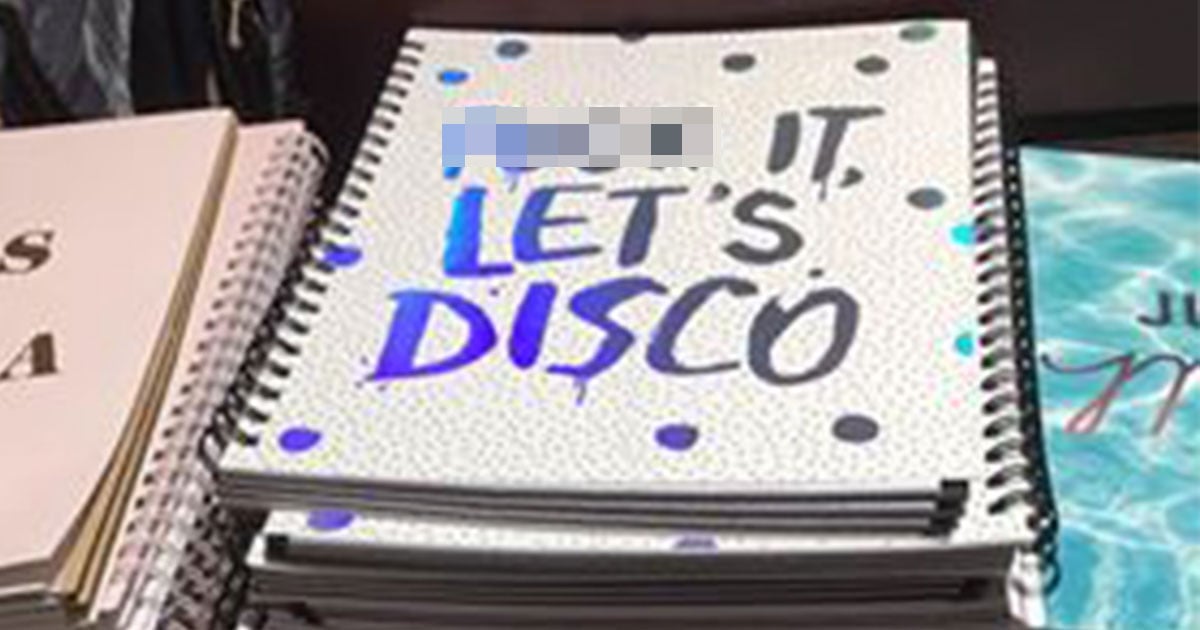 Parents busy finishing (or starting) their Christmas shopping are crossing Australian stationery store Typo off their list of go-to stores after spotting products laden with curse words stocked on their shelves.
Many parents have expressed their outrage on the store's official Facebook page after spying notebooks, candles, signs and pencil cases that featured profanities in plain view of children.
The products - which can be found on the company's website - include a pencil case emblazoned with the phrase 'Shut The F--- Up About Your Stupid Diet' and a notebook which says, 'F--- It, Let's Disco'.
"As a loyal customer of your brand I was disgusted to find some of your current products (aimed at children) to contain such inappropriate language," wrote one shopper on Facebook.
"By no means a prude, I am deeply offended that you would use this kind of language on your products. Seriously considering deleting your brand from my children's Christmas gift list!"