No newlywed sets out to take photos like these. And yet, somehow – through the coercion of a fancy photographer with a glossy book full of happy, married couples – they all find themselves smooshing cake into their partner's face for the camera.
These are the 11 types of wedding photos that every newlywed has in their album. Look familiar?
1. The horizontal bride, because why should the groomsmen be left out of the action?
2. The running shot (this is highly practical when you're wearing a tulle meringue)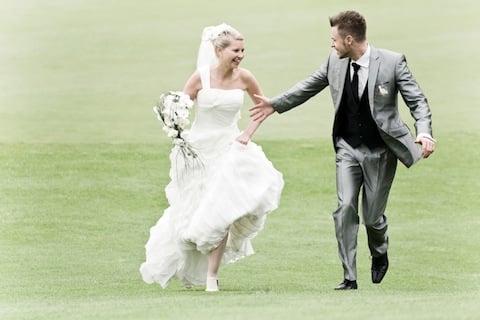 3. The 'dress hanging in the window' looking purrrrdy pic.