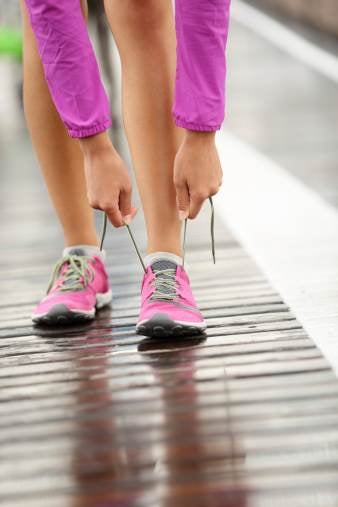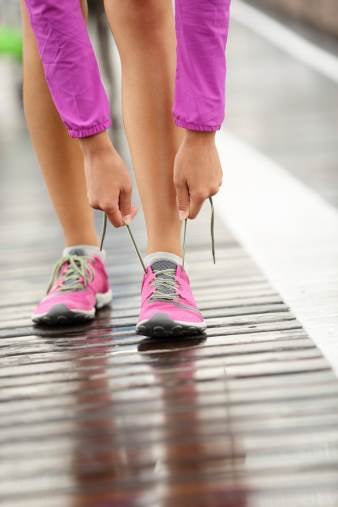 In my travels across the fitness land, I have met and experienced many different types of runners.
But in the end, I believe all of us can really slot into one of eight categories. And they are as follows:
1. The Natural Runner
The Natural Runner is the kind of person that is just built for running. They're lean, their heart rate is always low and their body mass is perfectly proportioned to propel them magically along the ground.
Your Natural Runner can go for a run after work and easily smash out 15 kilometres. Then they come home all nonchalant, like every person should be able to run 15km in just over an hour.
When you ask them about how they got to be so good at running, they'll just blink at you, as though they can't even fathom ever not being good at running.
You might be naturally inclined to seriously dislike the Natural Runner. But don't be a hater. Even though they are crazy epic superhumans, they're definitely not dicky about it.
Forget about the Natural Runner and focus on your own natural talents. Cross-stitch? Wine-drinking? Whatever, it's all good.
2. The Not-At-All-Natural Runner (also known as "The Battler")
The Battler is the person you see at the park who is… well… battling. They're shuffling along, red-faced and panting, their feet barely lifting off the ground as they do laps around the oval. Occasionally, they stop at the bubbler for a much-needed drink of water and a rest. A looooong rest.
Needless to say, The Battler is not cut out for this running business, but for whatever reasons – peer pressure, health scares – has decided to try it anyway. And stick with it, regardless of how many times they get lapped by other, fitter people.
You should always admire The Battler. Generally, they're entirely aware of how terrible they are at running and would really much prefer to be at home, focusing on their wine-drinking talent. But they're out, getting fit and even though they are slower than a turtle with a broken leg, they're STILL RUNNING. Hells yeah.