Having a baby is tough. Having two in less than 18 months is close to insanity.
When my son was just fourteen months old, we were blessed with the arrival of his sister.
None of my friends had children quite this close in age, so I felt very alone in my circumstance. I had a not quite toddling babe and a newborn, and boy were my hands full.
I remember the first day that we came home from the hospital. After having a C-section, I wasn't allowed to lift anything heavier than a bottle of milk. My poor son cried as he reached up at me, wanting nothing more than to be picked up by his mummy. I couldn't do it though, or I'd risk rupturing the incision.
Those first six weeks being unable to pick up my toddler were really hard.
That had nothing, though, on the pure exhaustion that was emanating out from my very bones.
I had just spent nine months with extreme morning sickness, waking at 5am to the nausea, racing to the bathroom, and continuing the day this way while looking after my toddler, who was not yet sleeping through the night.
To say it was tiring is an understatement.
I naively thought it would be easier once my daughter was born. I longed to stop being sick all day, for the side-effects that plagued my pregnancy to end.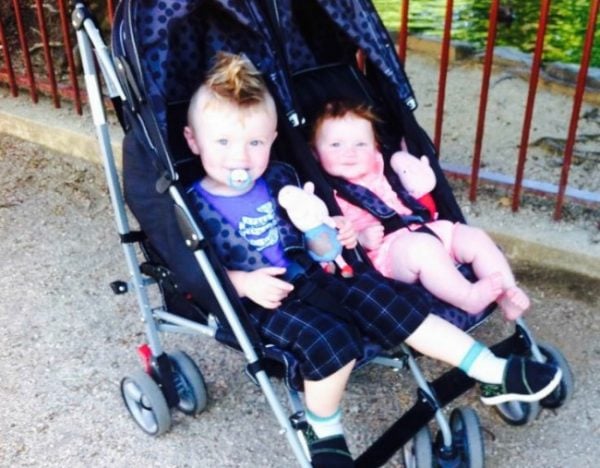 Jess' kids - a bit more grown now. Image: supplied.
The day we came home from the hospital, I cried and cried. My hormones were all over the place, I was so tired, I questioned my capabilities as a mother.
My daughter wasn't feeding well, I was struggling to breastfeed, the air in our home was thick with worry and stress.
I went to the doctor, but there was nothing she could do to help me. She said I was just exhausted, which was entirely normal for a woman in my shoes.