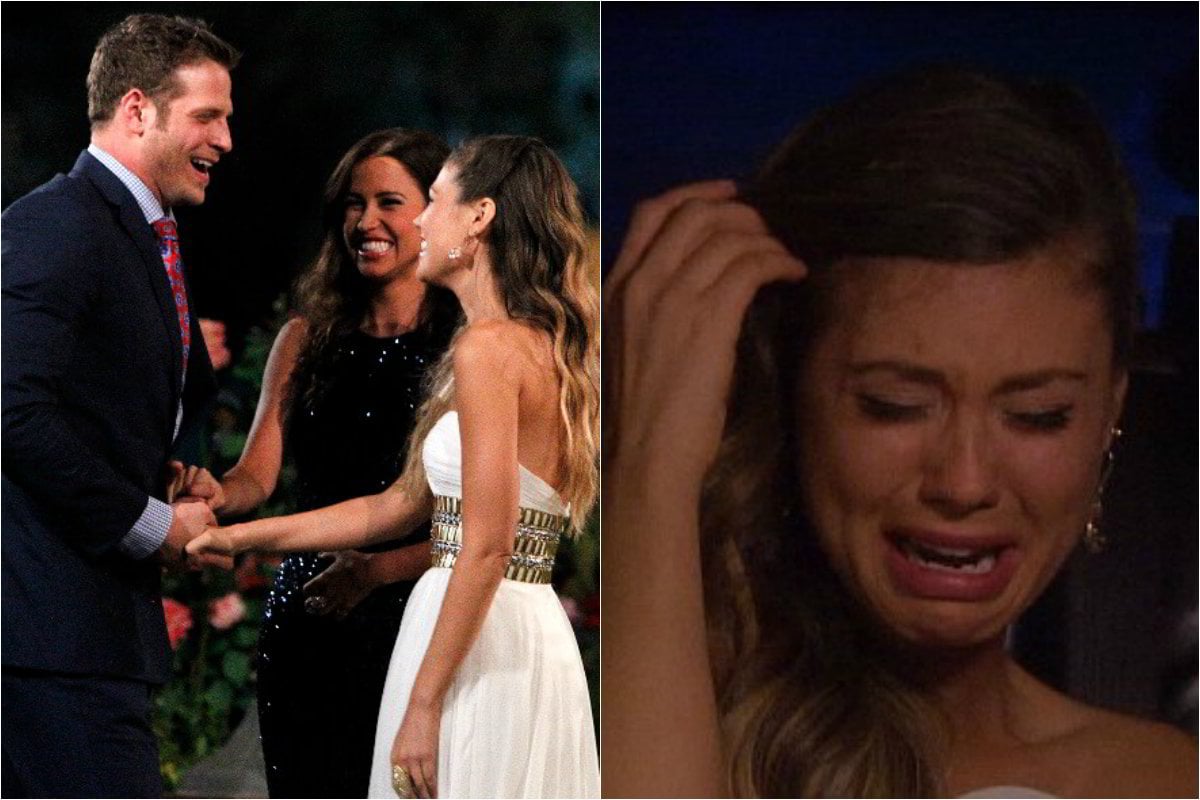 Shhhhhhh.
***Cue the dramatic music.***
Oh, Osher. You've really shocked us this time. 
As Australians awoke on an otherwise ordinary Wednesday morning, they checked their phones through their weary eyes to learn some groundbreaking news. 
Elly Miles, 25, a fan favourite from Matt Agnew's season of The Bachelor, will be handing out those coveted red roses to 25 men this year. Only this Bachelorette season, she'll be doing it alongside her sister, 30-year-old Becky Miles.
Talk about being innovative! Keeping things interesting! Disrupting the formula!
What Channel 10 has failed to explain as yet, however, is: how will this work? What if they like the same man?
Well. To predict the future we look to the precedent. 
Australia has followed in the footsteps of America and New Zealand, who have both previously employed the 'two Bachelorettes' plotline. 
America was first. And let's just say... they never introduced it again. It was quite the event.