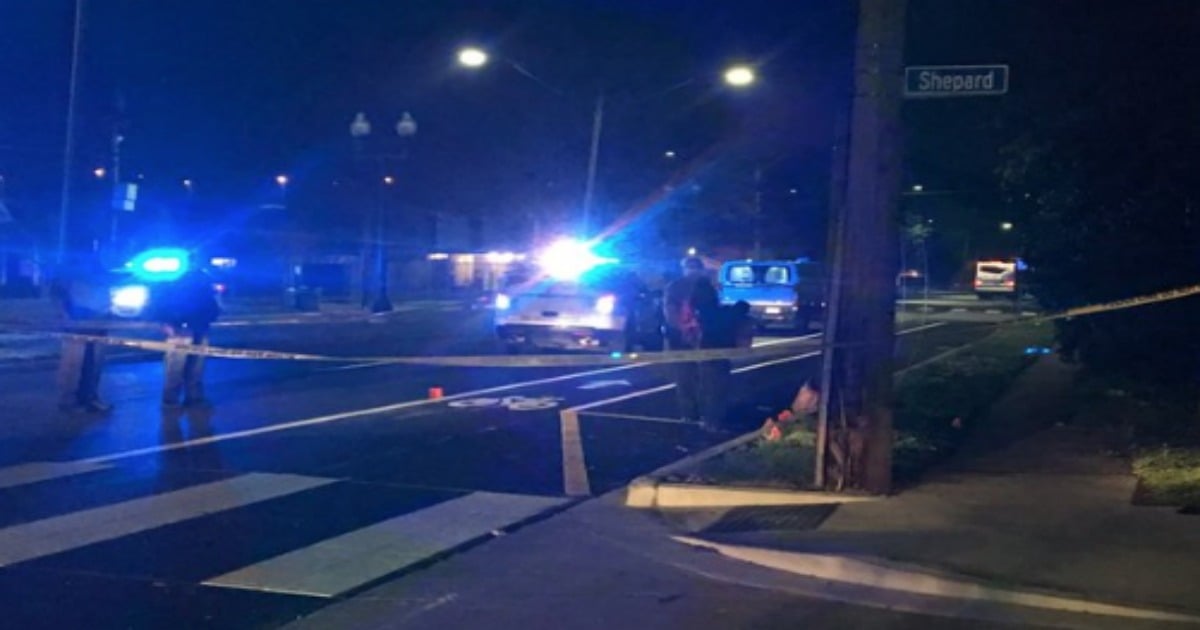 We've rounded up all the latest stories from Australia and around the world – so you don't have to go searching.
1. Two Australian university students shot in US.
Two Australian university students from Curtin University attending a college event in the US have been shot after allegedly taking part in a drug deal turned bad.
The New York Daily News reports that the two were in New Orleans early Tuesday morning.
One student was shot in the stomach while the other was shot in the chest.
New Orleans Police Superintendent Michael Harrison told The New Orleans Advocate the two men, aged 21 and 23, had been shot after taking a taxi to the Algiers area at about 4.15am.
Some time after they arrived at their destination, both men were shot
The New York Daily News says the two were shot trying to score drugs in the West Bank but the sale did not go as planned.
Curtin vice-chancellor Deborah Terry told News Limited the pair were in the US as part of the WASM Wombats team that was competing in the Intercollegiate Mining Games in Butte, Montana.
"This is a very distressing situation and our thoughts are with the injured students and their families. Curtin will continue to provide all the support it can to all those involved," Professor Terry said.
The Department of Foreign Affairs and Trade told The West Australian it was aware of the incident and was liaising with consular officials.
"The Department of Foreign Affairs and Trade is providing consular assistance in line with the Consular Services Charter to two Australians and their families in relation to a shooting incident in the United States," a DFAT spokesman said. "Due to Privacy Act obligations, we cannot provide further information about the incident at this time.
Police are looking for three suspects.
*Feature image via Jade Cunningham/Twitter.
2. Warning after four cases of measles diagnosed in Sydney after visiting QLD.
NSW Health has issued a warning after four people were diagnosed with the highly contagious measles virus in the past week.
Two of the cases were travellers on flights from Cairns to Sydney Airport on March 29.
Two travellers spent time in hostels in Cairns and Magnetic Island while they were infectious and then respectively travelled to Sydney on a Virgin Airlines flight on March 28 and a Tiger Airlines flight the following day, the health department said.
The director of communicable diseases for the NSW Health, Vicky Sheppeard, said the warning was issued because all four people had recently been in places where they could have infected others.
One of them also spent time in the Royal North Shore Hospital Emergency Department.
"We need to get the message out, so that people can be aware of measles symptoms if they are susceptible," Dr Sheppeard said.
"Until you've had two dozes of measles vaccine you are considered susceptible," she said.
"All four cases came through Sydney Airport."
"We've also had one of the cases at Royal North Shore emergency department and another case at Mt Druitt Hospital emergency department and a medical centre at Blacktown."
She said that if you suspect you might be developing the symptoms if you're going to the doctor call ahead so you're not in the waiting room with other people.
"Similarly if you go to an emergency department, tell the triage nurse that you're worried you may have measles, so you can be isolated quickly to stop spreading the infection to other people."
3. Disabled teenager wins $3 million payout over negligent surgery at birth.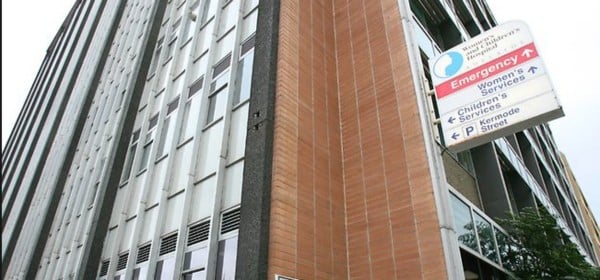 She has won $3 million in compensation. Image via Facebook.
A disabled teenager, 18,  has won $3 million in compensation over a neurosurgeon's failure to remove an infected cyst shortly after her birth.
The Advertiser reports that the young woman suffered "severe personal injuries" after she was diagnosed at Adelaide's Women and Children's Hospital in March 1998 with an underactive thyroid gland.
Judge Sydney Tilmouth said in her ruling that while an ultrasound had found a large, infected cyst near her spinal cord the neurosurgeon was negligent. She says he failed to remove the cyst during surgery which lead to debilitating physical and intellectual disabilities.
"She suffers such cognitive defects that render her of borderline intellectual capacity, so that her earning capacity is arguably totally destroyed," he said.
Judge Tilmouth said the woman was now in the care of her grandmother, as her mother was too unwell to care for her.
"The plaintiff herself and her grandmother ... agree with the proposed settlement. Her mother is so unwell that her capacity to care for the plaintiff is compromised. The strain and consequent anxiety and depression have aggravated her health, but nevertheless she is aware of the proposal."
4. Should teen sexting be legal?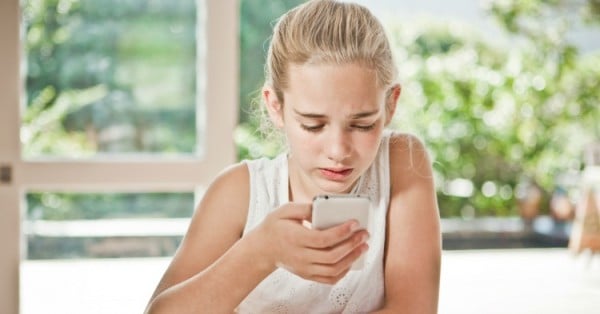 The group also want safe sexting to be taught in sex education classes. Image via IStock.
A proposals from a group called, Youth Action, an organisation which represents young people and youth workers, in a submission to a NSW parliamentary inquiry into the "sexualisation of children and young people" has called for sexting to become more widely accepted as a normal part of teenage relationships.
The group argues in their proposal that state laws and education programs have fallen behind young people's sexual practices.
The Sydney Morning Herald reports that the group wants a review of NSW laws that treat the exchange of sexually explicit images between consenting children as a child pornography offence. In NSW is legal for children over 16 to share such images; under federal law 18 is the limit.
"Consensual, peer-to-peer […] sexting is one of the ways in which young people can explore and develop their sexual identity," the submission says.
The group also want safe sexting to be taught in sex education classes.
Victoria was the first Australian state to introduce 'sexting' laws that give exceptions to child pornography offences so those under 18 are not be prosecuted or placed on the sex offenders' register for consensual, non-exploitative sexting.
5. Armed naked woman pushing boy, 4, tasered by police.
Police have been forced to taser a naked woman armed with a knife and pushing a four-year-old boy in a trolley in Western Australia's South West region.
Police say the 43-year-old woman refused requests to put the knife down before she was tasered and taken to Bunbury Regional Hospital on Wednesday afternoon reports AAP.
The child was not injured.
6. A billion dollars in unclaimed money. Is any of it yours?
There is more than $1 billion of unclaimed money just waiting for the lost owners to be reunited with their case.
Across Australia there's $651 million of unclaimed money left sitting in bank accounts, $435 million in shares and $84 million in life insurance policies according to Federal Government figures.
For some the amount they can claim is less than a dollar, but many have thousands and one person even $2 million.
The most common reasons for unclaimed cash include moving house, not touching a bank account for seven years or more, or being unaware of a life insurance payout.
Assistant Treasurer Kelly O'Dwyer said more than 25,000 people made successful claims last year, totaling $158.4 million.
7. Man who spat in mouth of female McDonald's worker jailed for a month.
A 26-year-old man who spat in the face of a young female McDonald's worker woman has appealed his jail sentence.
Hassan Abdul-Rahim, 26, appeared in the Broadmeadows Magistrates Court in Melbourne after pleading guilty to aggravated assault for spitting in the mouth of the 19-year-old in the drive-through of a McDonald's in January.
The Age reports that the large amount of phlegm went into the woman's mouth forcing her to have medical tests.
Magistrate Meagan Keogh said she needed to denounce his conduct and was concerned about the impact on the victim. "Spitting is a particularly awful crime; it's pretty gutless in all respects," she said.
Abdul-Rahim had become argumentative, the court heard after being told he needed to move his car from the second drive-through window to the first after ordering drinks and fries.
The 26-year-old was yesterday sentenced to serve one month in prison however he was granted bail when his lawyer immediately appealed.
His lawyer said Abdul-Rahim, had no prior assault convictions and was last week put on a community corrections order by another magistrate, for defrauding a former employer of more than $13,000.
8. Parents' warning after daughter is strangled by window blinds.
A 16-month-old girl has died after becoming accidentally strangled to death by a window blind cord.
Bronwyn Taylor was playing at her grandparents' home in the UK town of Stoke-on-Trent on Saturday when she became entangled in the metal cords.
She was rushed to hospital but she tragically died.
Her parents, Matthew and Cathy, described Bronwyn as the "apple" of their eye, and have now urged other parents to be vigilant against dangers at home.
"It's not about me or Cathy, it's about Bronwyn who has missed out on the rest of her life because of a five-second accident", they said.
"The leads were up out of the way, we don't know how they came down.
Those blinds have been up for 20 years and they were up out the way."
Father, Matthew told The Stoke Sentinel "Our whole world has been blown apart. Parents should never have to bury their child.
"My mum and dad have been blaming themselves, but we don't blame them. It was a freak accident. We are all devastated."
9. Eat salmon to protect your baby from allergies and asthma.
It found that children were up to five times less likely to have been diagnosed with asthma by the age of three if their mother ate the oily fish while carrying them.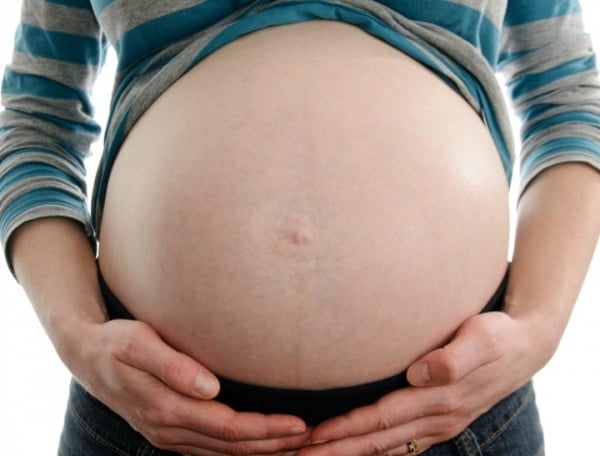 It found that children were up to five times less likely to have been diagnosed with asthma by the age of three if their mother ate the oily fish while carrying them. Image via IStock.
A study has shown that eating salmon in pregnancy protects the unborn child from becoming asthmatic.
The study, led by Professor Philip Calder of the University of Southampton, was presented at the recent Experimental Biology Congress in San Diego.
It found that children were up to five times less likely to have been diagnosed with asthma by the age of three if their mother ate the oily fish while carrying them.
Professor Calder's research over the years has shown that certain fatty acids, or a lack of them, are involved in a broad spectrum of common diseases ranging from diverse allergies through to atherosclerosis and inflammatory conditions such as Crohn's disease.
He said: "Our findings indicate that early nutrition interventions, even during pregnancy, can have long lasting effects on health."
Do you have a story to share with Mamamia? Email us [email protected]