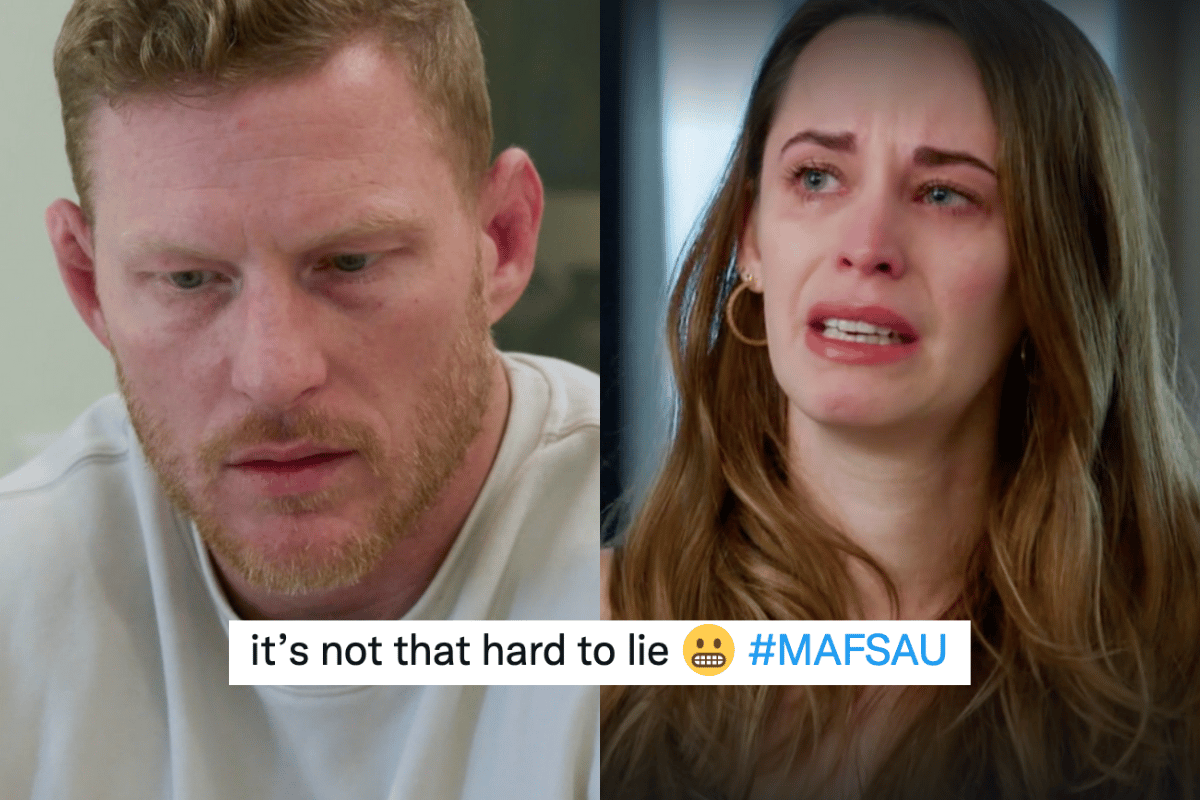 To catch up on all the MAFS 2022 recaps and gossip, visit our MAFS hub page. Want the MAFS recaps delivered straight to you? Sign up to Mamamia recaps here.
An all new episode of Married At First Sight is back, and sheesh that was a spicy one. 
Just a quick recap: Hundreds of thousands of us watched on as brides and grooms awkwardly tied the knot, met eachother's loved ones and then eventually shared an even more awkward weekend together on their honeymoons. 
One groom up and left, one groom told his wife she was crappy in bed and another told his bride he wasn't all that sexually attracted to her. 
It's been quite a watch, and sometimes it has left us feeling a little icky. 
Watch the extended trailer for Married At First Sight. Post continues after video. 
Tonight is no different after we saw Al and Sam rank the brides and grooms by hottness, and then we saw Al get his own feelings hurt by their archaic game when Sam decided Jack and her husband were even on the sexy scale. 
Andrew also confessed to his bride he has had over 350 sexual partners, while Holly went in a different direction and confessed she was desperate for a child. 
So. Yeah. It was a lot for us, and seemingly a lot for others watching on as well judging by the insanely large amount of tweets tonight. 
We laughed. We cried. We cringed at the mere sight of our contestants, but most of all we tweeted. A lot. 
Here are some of our favourites that we're sure you'll love too. 
I just knew Domenica's mask reminded me of something: #mafs #mafsau pic.twitter.com/9HqHzKLhNo

— 💉Fully Pfizered Pro-vaxxer 💉🇦🇺🏳️‍🌈😷 (@Fabbz3182) February 8, 2022