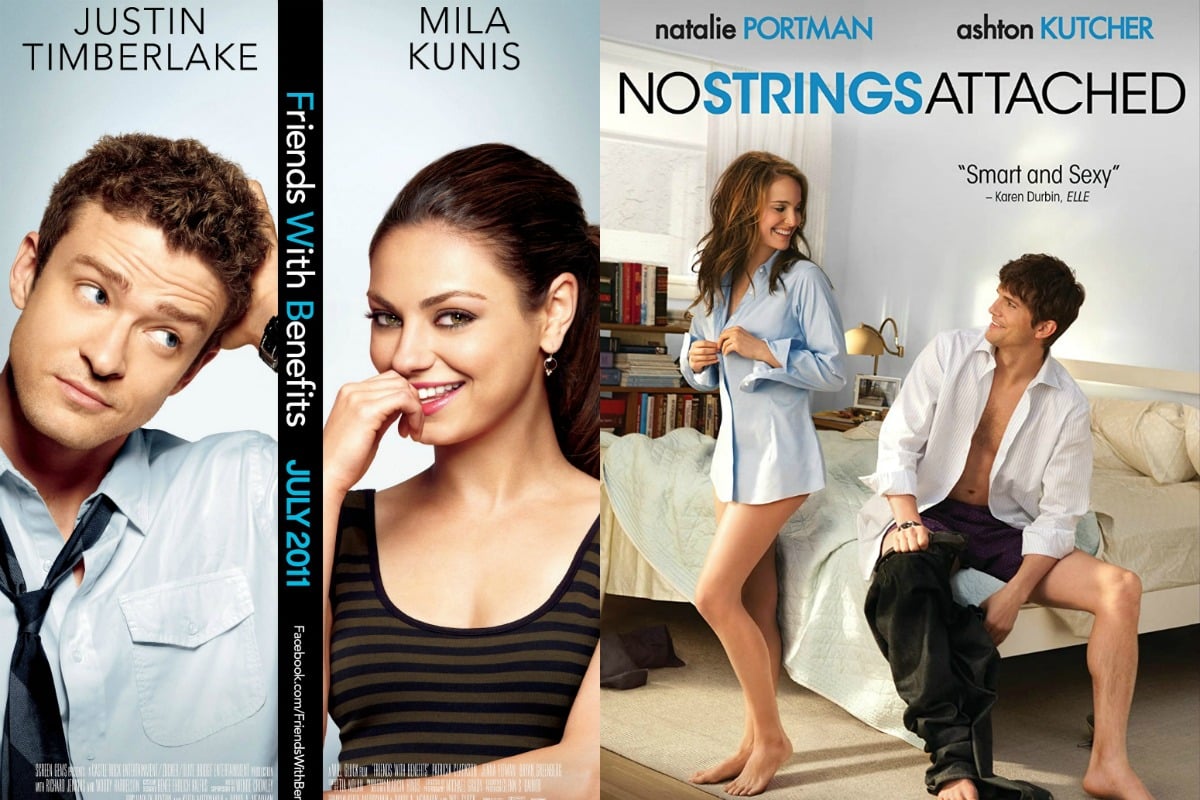 A viral Twitter thread has exposed how Hollywood keeps releasing the same movie… twice.
The bizarre discovery, which was cleverly pointed out by Twitter user @KrisTosAplSauce, demonstrated how movies with very similar plot lines are often released in the exact same year.
Yep, we'll never look at the entertainment industry the same again.
Listen to the latest episode of Mamamia's daily entertainment podcast, The Spill, below.
"It's always hilarious when Hollywood makes the exact same movie in the same year," Kris wrote on Twitter, before sharing some uncanny examples.
The first example Kris shared was Friends with Benefits, which starred Mila Kunis and Justin Timberlake, and No Strings Attached, which starred Ashton Kutcher and Natalie Portman.
In case you haven't seen either of the romantic comedies, the films both follow two people who start a "no strings attached" sexual relationship before, you guessed it, gaining feelings for each other.
Oh, and did we mention that they were both released in 2011? Coincidence? We think not.
(Do you think Ashton and Mila… talk about it? We desperately need to know.)
It's always hilarious when hollywood makes the exact same movie in the same year (a thread)- 2011 pic.twitter.com/ij5x3xJ9Tc

— Kris (@KrisTosAplSauce) April 13, 2020
2018 pic.twitter.com/H0i27uKnW6

— Kris (@KrisTosAplSauce) April 13, 2020