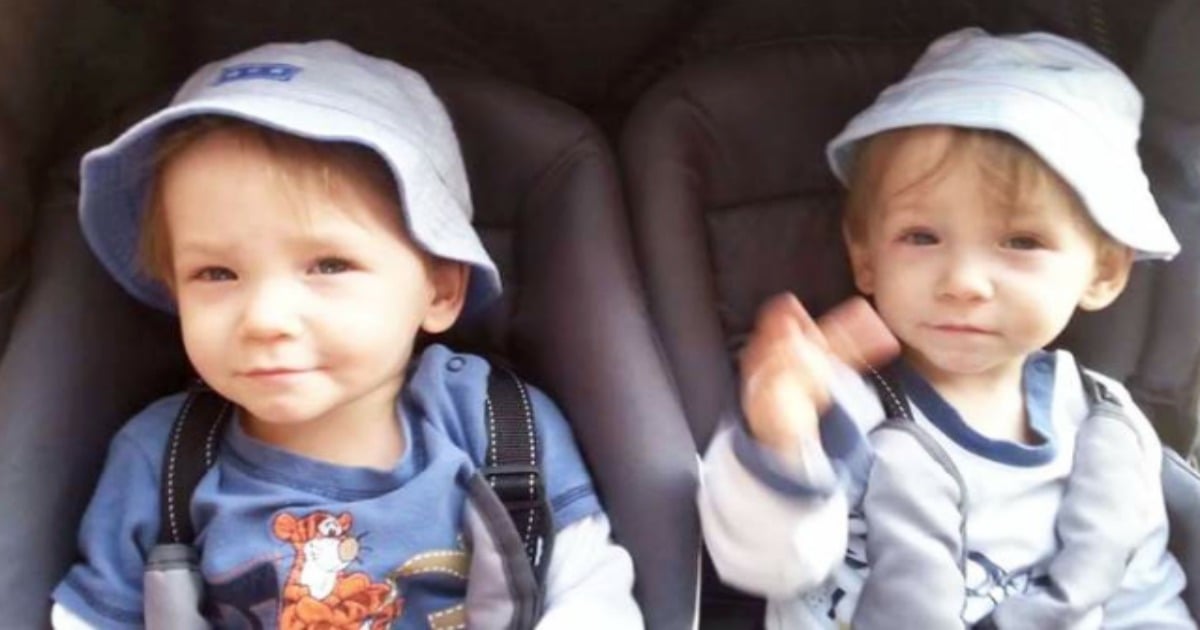 We've rounded up all the latest news from Australia and around the world – so you don't have to go searching.
1. Two-year-old twins boys drown in fishpond at family home while parents thought they were playing inside.
Twin two-year-old boys have drowned after falling into a fishpond at their family home, all the while their "parents thought they were playing inside".
Sarah Aitken, 32, and Mervyn Scott, 30, found Shaun and Rhys drowned in the fishpond of the rented home in Dalgety Bay, Fife in Scotland on Saturday.
The Daily Record reports that the home had been owned by a businessman who used the fishpond to run Okayama Koi Ltd, a business rearing koi carp.
One source said: "The poor parents thought their two kids were safe in a bedroom. It's an absolute nightmare. How anyone can cope with such a terrible loss is hard to comprehend."
Mr Scott's aunt, actress Elizabeth Scott, wrote on Facebook: "Have a Heart for the two drowned twins found in Dalgety Bay and their Parents and Grand Parents because these wee boys were my Nephew's sons. My family, drowned because some person could not cover there (sic) garden pond to save children??????? I am completely devastated tonight."
Their parents Mervyn Scott and Sarah Aitken released a statement through police about their "miracle babies."
"We would like to thank everyone for their support at this unfortunate and difficult time." they said in their statement.
"We have special thanks to all the medical staff, family, friends, neighbours and the police for their efforts, hard work and time spent helping and trying to revive our miracle babies.
"Both boys were long awaited little soldiers who were full of love, happiness, fun and cheek."
"Individually and together they have touched the lives of everyone they met.
"We along with our family and friends are still in shock and devastated at such a tragic loss from such a 'freak' accident.
"They have been taken from us far too early and will be forever missed and loved.
"We wish to be left alone and be given the privacy needed to grieve."
2.  Thermomix customers forced to sign non-disclosure agreements to get refunds.
A group of Thermomix customers are leading a revolt on the cult product by speaking out about how the company tried to force them to sign "gag" orders before they would fix faulty products.
One West Australian woman, Carly Cindric told The Herald Sun she purchased a TM5 Thermomix in 2014, but by February 2015, the lid would not lock and the machine shut down whenever she tried to use it.
She says they only offered her a refund after she lodged a consumer complaint with the Magistrates Court of Western Australia, outlining all the problems.