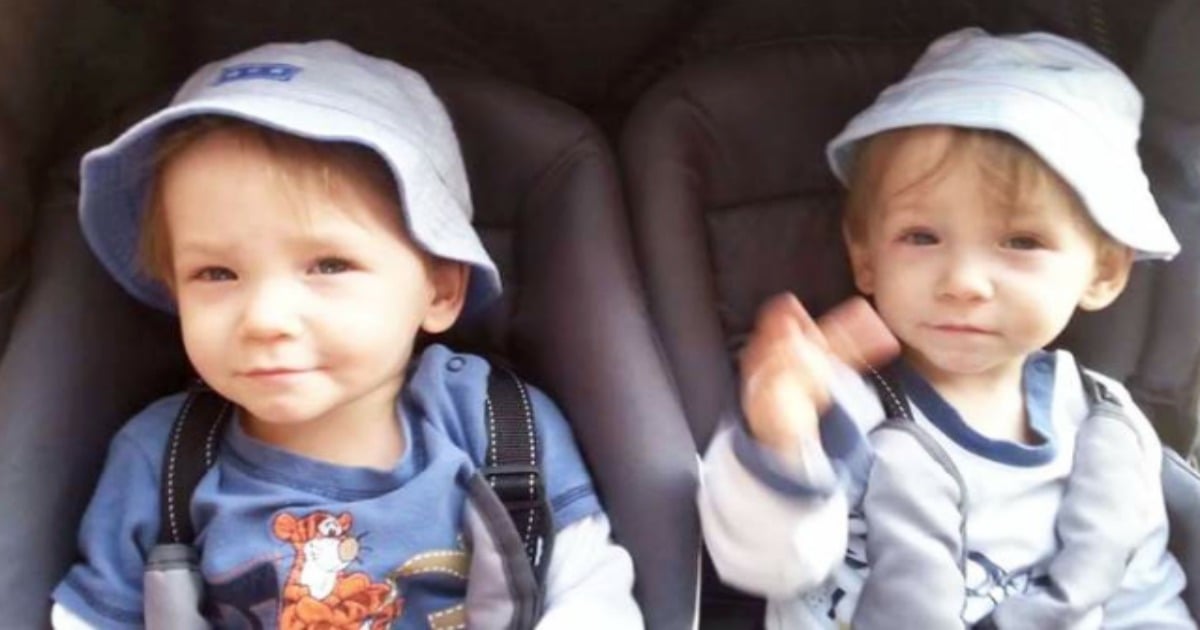 We've rounded up all the latest news from Australia and around the world – so you don't have to go searching.
1. Two-year-old twins boys drown in fishpond at family home while parents thought they were playing inside.
Twin two-year-old boys have drowned after falling into a fishpond at their family home, all the while their "parents thought they were playing inside".
Sarah Aitken, 32, and Mervyn Scott, 30, found Shaun and Rhys drowned in the fishpond of the rented home in Dalgety Bay, Fife in Scotland on Saturday.
The Daily Record reports that the home had been owned by a businessman who used the fishpond to run Okayama Koi Ltd, a business rearing koi carp.
One source said: "The poor parents thought their two kids were safe in a bedroom. It's an absolute nightmare. How anyone can cope with such a terrible loss is hard to comprehend."
Mr Scott's aunt, actress Elizabeth Scott, wrote on Facebook: "Have a Heart for the two drowned twins found in Dalgety Bay and their Parents and Grand Parents because these wee boys were my Nephew's sons. My family, drowned because some person could not cover there (sic) garden pond to save children??????? I am completely devastated tonight."
Their parents Mervyn Scott and Sarah Aitken released a statement through police about their "miracle babies."
"We would like to thank everyone for their support at this unfortunate and difficult time." they said in their statement.
"We have special thanks to all the medical staff, family, friends, neighbours and the police for their efforts, hard work and time spent helping and trying to revive our miracle babies.
"Both boys were long awaited little soldiers who were full of love, happiness, fun and cheek."
"Individually and together they have touched the lives of everyone they met.
"We along with our family and friends are still in shock and devastated at such a tragic loss from such a 'freak' accident.
"They have been taken from us far too early and will be forever missed and loved.
"We wish to be left alone and be given the privacy needed to grieve."
2.  Thermomix customers forced to sign non-disclosure agreements to get refunds.
A group of Thermomix customers are leading a revolt on the cult product by speaking out about how the company tried to force them to sign "gag" orders before they would fix faulty products.
One West Australian woman, Carly Cindric told The Herald Sun she purchased a TM5 Thermomix in 2014, but by February 2015, the lid would not lock and the machine shut down whenever she tried to use it.
She says they only offered her a refund after she lodged a consumer complaint with the Magistrates Court of Western Australia, outlining all the problems.
"Thermomix did attempt to get me to sign a gag order, but I refused. I was successful in getting a refund in the end."
Another customer says she was 'coerced' into signing an NDA in November last year after suffering severe burns when the seal on her TM31 Thermomix broke.
"They said they wouldn't give me a refund unless I signed the gag order and I was sick of fighting," she said.
The nondisclosure agreement states the terms of the settlement are confidential and must not be discussed without prior written consent.
"You also agree not to disparage, speak ill of, or comment negatively about Thermomix or [parent company] Vorwerk, and not to take any action which is intended, or would reasonably be expected, to harm the reputation of Thermomix or Vorwerk, or lead to unwanted or unfavourable publicity" the NDA says.
3. 14 dead in Ivory Coast hotel shooting.
At least 14 people including four Europeans have been confirmed dead after an attack on a beach resort in the Ivory Coast, Reuters reports.
Multiple masked attackers are said to have opened fire in Grand Bassam, in the south of Ivory Coast.
The assailants were "heavily armed and wearing balaclavas" when they attacked the L'Etoile du Sud hotel a source told AFP at the scene of the attack in Grand Bassam.
Witness Dramane Kima told Reuters: "I was swimming when it started and I ran away.
"I saw seven dead that I filmed. There were four attackers."
The resort is around 40 km east of the commercial capital Abidjan and is popular with Westerners.
The initial death toll was 12, but it since rose to 14 as well as two soldiers.
BBC reporter Maud Jullien told the network that the Ivory Coast has been identified as one of several countries in West Africa at risk of being targeted by Islamist militants. It was seen as a model of stability in West Africa until a civil war erupted in 2002.
For more read this post here. 
4. Marriage equality plebiscite to cost Australia more than $500 million.
Modelling undertaken by PricewaterhouseCoopers Australia has shown that the same-sex marriage plebiscite will cost the economy more than $500 million in direct expenses and lost production.
The publicly funded for-and-against campaigns will cost at least $6 per voter based on overseas experience reports The Sydney Morning Herald.
PwC Australia has concluded that the plebiscite it will do more harm than good.
In their report – backed by many high profile campaigners and politicians  – they say a plebiscite will lead to high levels of social tension, discrimination, mental health and mood disorders.
The modelling says there would even be another $281 million surrendered from the national economy from lost production as people take the time to vote.
"The real costs to government, the economy and members of the community to hold a stand-alone plebiscite are more than three times higher than the numbers commonly quoted," PwC Australia chief executive officer Luke Sayers told Fairfax Media.
"Total economic costs have not been considered before and should be part of the debate on the best way to achieve a resolution to this issue."
Australian Marriage Equality national director Rodney Croome said the report was a "wake-up call"
"The more information we get about the plebiscite, the clearer it becomes that it's just an incredibly costly and harmful opinion poll," he said.
"It's a sign of maturity and strength to change your mind in the face of new information. The plebiscite legislation will be a minefield of unexpected costs, unintended consequences, and complications about timing and public funding.
5. Man attacks Sydney bus while racially abusing passengers.
A 30-year-old man has been charged after he was filmed smashing a Sydney bus windscreen and racially abusing passengers.
The startling video shows the man using a windscreen wiper and then his bare hands to smash the bus windscreen.
Police were called to the scene at Sydney's Lane Cove about 6pm on Saturday night a NSW Police Force spokesman said.
One witness told 9NEWS that he had been on the bus when the man became agitated and abused fellow passengers of Asian appearance.
The man threw chopsticks at them before leaving the bus and then launching an attack on it.
The man has been charged with common assault and malicious damage and will appear at Hornsby Local Court on Wednesday April 6.
6. Study shows shocking attitudes towards women in financial industry.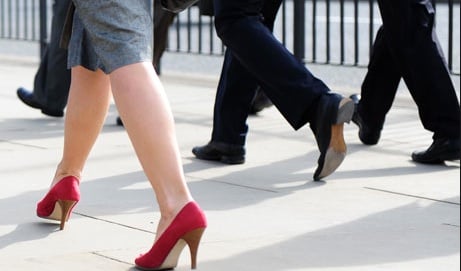 A report into Australian women working in the finance sector has shown an attitude towards women that "wouldn't have been out of place in an episode of Mad Men"
The study undertaken by NSW's University of New England (UNE) has examined statements from senior males in firms across the state.
"Women are too emotional and their communication is rather soft when dealing with clients" a senior male from a rural firm said while being interviewed for the study.
"Certain types of clients in the business need to be tackled with more power, control and tactics… that are not possessed or simply cannot be demonstrated by women," he said.
Women working in finance earn 30 per cent less than their male counterparts on average.
Another man said child-rearing resulted in significant disruption to the careers of female employees.
"(Women) cannot progress further with having many career breaks or part-time employment options in this field,"
Many respondents said female employees were paid less because family commitments meant they were unable to network with clients.
"We have high net worth clients and often out of business hours networking is a compulsory activity," a male respondent said.
"Our female employees have children and family commitments after the normal working hours. Only our male employees are available to engage in these networking activities and they have to be paid more in the form of incentives for their efforts."
Researchers Dr Sujana Adapa, Professor Alison Sheridan and Dr Jennifer Rindfleish spoke to the owners or managers of accountancy firms in regional and metropolitan areas for their work. It has been published the Australasian Journal of Regional Studies.
Dr Adapa said the attitudes straight out of the 1950s.
"It's the 21st century but it appears nothing much has changed for some of these firms," she told Fairfax Media.
7. Primary school children addicted to screens.
There are fears that we will have a generation of children addicted to screens if parents do not rein in their children's screentime.
Experts have reported some primary school aged children playing video games for up to 18 hours a day.
Parents are increasingly turning to counsellors to help their children beat the addiction.
Melbourne youth worker and counsellor Steven Dupon told News Limited "There are so many parents concerned and struggling with the gaming behaviours of their kids."
Some of these kids play games for 18 hours a day, drop out of school, have horrendous relationships with their parents, friends and at school."
Child psychiatrist Dr Philip Tam told News Limited there is a big concern among parents and teachers about the over use of various forms of technology.
"They offer instant rewards like nothing else that has been invented by humanity. It's a hyperactive, enormously rewarding experience and children lack the self-reflective capacity to monitor themselves. I'm not against having fun or advocating no games but it's about getting a healthy balance."
8. Germanwings crash: Pilot was told to seek psychiatric treatment.
A final report into the March 2015 Germanwings crash has found that co-pilot Andreas Lubitz was urged to see doctors at a psychiatric hospital two weeks before the crash.
Mr Lubitz locked his colleague out of the cockpit and purposefully crashed the plane in March 2015.
French accident investigation agency BEA has recommended more medical checks for pilots following its investigation into the Germanwings crash in March 2015.
The report reveals that a doctor said Lubitz, who died alongside 150 passengers, should be treated at a psychiatric hospital before the crash on 24 March.
BEA Director Remi Jouty said Lubitz began showing symptoms that could be consistent with a psychotic depressive episode in December 2014 and consulted several doctors over the following months, none of whom alerted aviation authorities or his employer.
Families of the victims were previously told Lubitz had seen 41 doctors in recent years but under German law none was able to alert his employers to his state of mind.
9. At least 27 dead and 75 wounded in Ankara blast.
At least 27 people have been killed and 75 are wounded after a blast in the Turkish capital of Ankara.
Senior officials said the explosion was caused by a suicide car bomb. A Turkish security official told Reuters that initial investigations suggested it had been carried out by the Kurdish PKK or an affiliated group. .
It comes just weeks after 29 people were killed in a car bomb attack targeting the military in February.
Do you have a story to share with Mamamia? Email us [email protected]