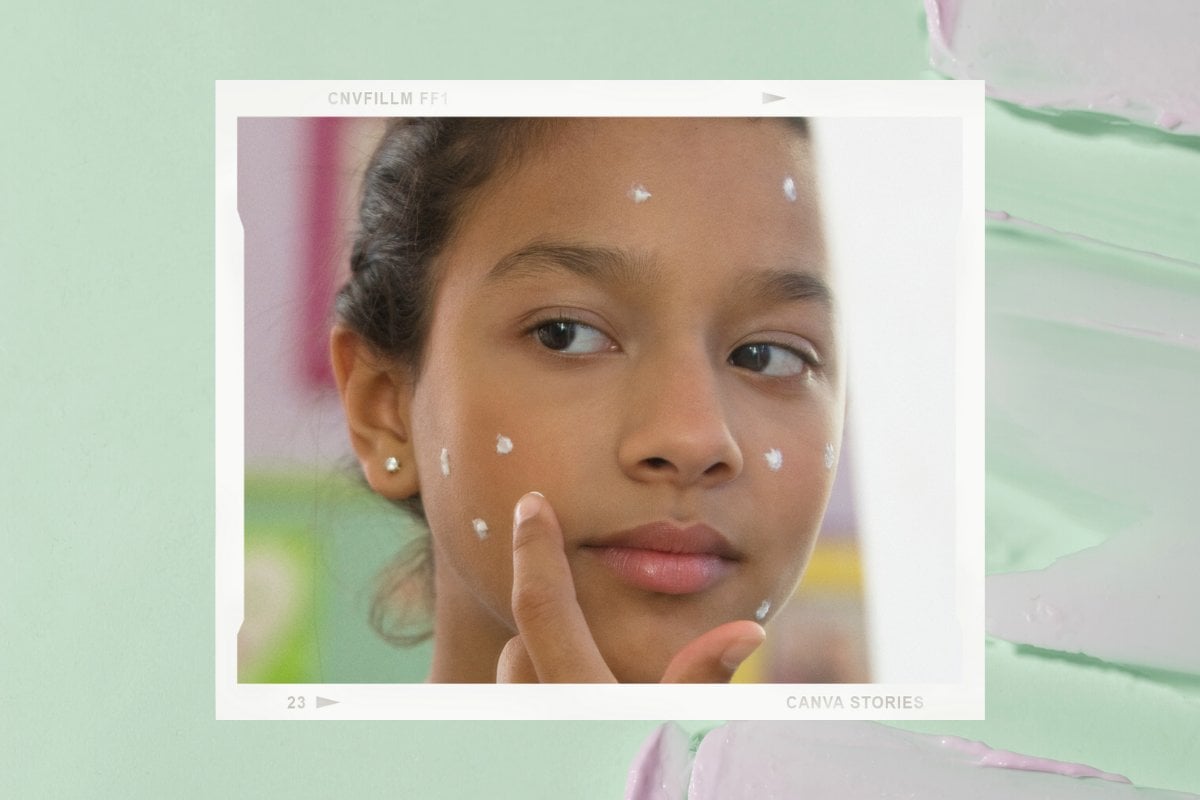 We're seeing more and more skincare brands launching products for tween skin. It's no surprise - there are options for all skin types and concerns, so eventually the movement was bound to reach a younger market.
But do pre-teens really need a skincare routine? And if they do, what products should they be using?
In the most recent episode of Mamamia's beauty podcast, You Beauty, Sharon Hunt spoke to dermatologist Dr Eleni Yiasemides to learn all about tween skin and what products are safe for use. Here's what she had to say.
Before we get into it, here are seven ways to improve your skin while sleeping. Post continues after video.
What changes should you expect to see in tween skin?
Before considering a skincare routine for your tween, you need to first look for signs of puberty that suggest they're ready for one.
As Dr Yiasemides explained on the You Beauty episode, there are three main skin concerns she sees in tweens: acne, eczema and unwanted facial and body hair.
Often the first of those three to appear is acne; it's something you'll notice in tween girls earlier on. So, if your daughter is under 10 and already experiencing a few bumps, don't panic.
"It's very normal for an eight or nine-year-old to come in and see me and already show some signs of puberty," Dr Yiasemides said.
This acne will generally look like small bumps on the skin and will appear on the t-zone area - the forehead, nose and chin area.
"This is because this is where all the oil glands are concentrated," Dr Yiasemides said. 
"But you can also get these spots appearing on the cheeks, the jawline, chest and back area."
While you may want to help them address this with skincare, Dr Yiasemides explained that tween skin is still sensitive, infant skin, so you need to be gentle.