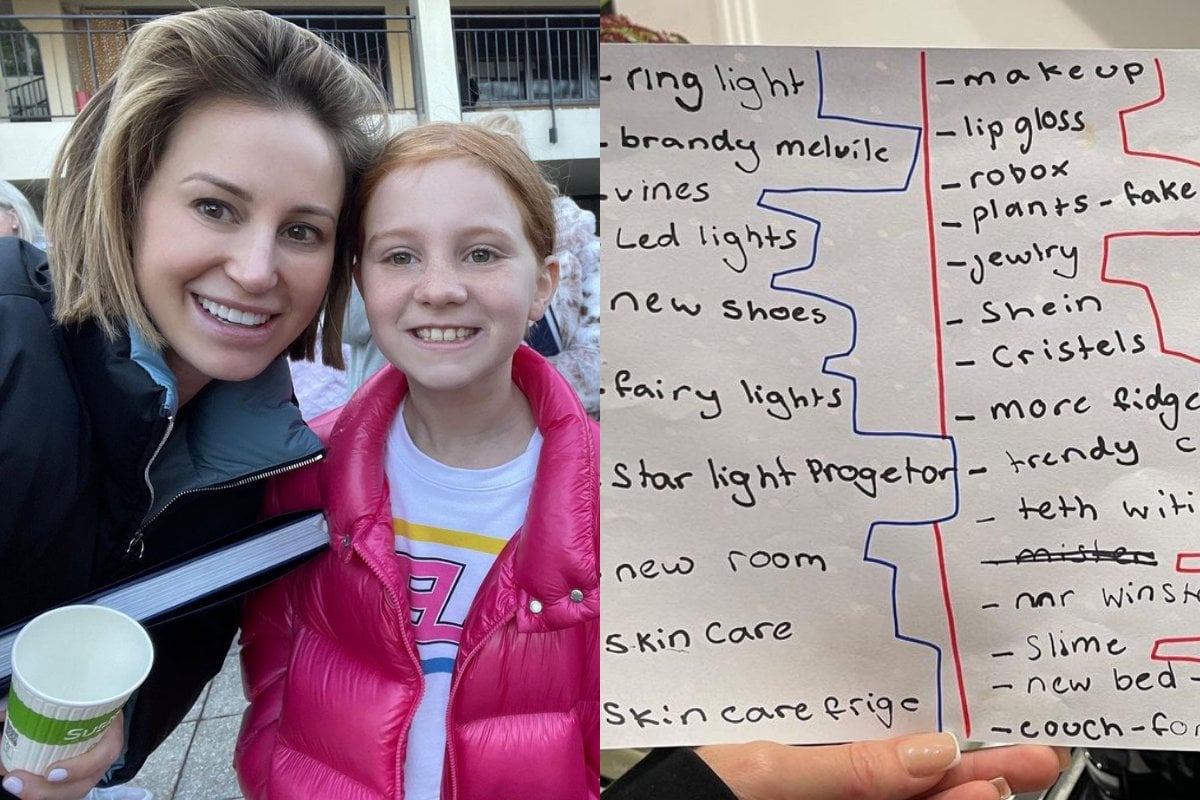 What might you find on a 10-year-old girl's birthday present wishlist? 
A colouring book. 
Fidgets.
Slime. 
Sloth things. 
Cute. 
How about...
Fairy lights. 
Earrings.
New shoes. 
"Trendy" clothes.  
Sounds about right. So what about...
A ring light. 
A loft bed. 
A second piercing. 
A skincare fridge.
Squirming yet?
Welcome to the world of the new tween.
Watch: Be a good mum. Post continues below.
In the case of this list, specifically Australia's tween queen, Pixie Curtis, daughter of the indomitable Roxy Jacenko, the Sydney PR boss who has masterfully turned her hustle into a very successful business, or seven. 
Pixie has her businesses, too. There was Pixie's Bows, and now there is Pixie's Fidgets, and both have been extremely lucrative, supercharged by Roxy's skill at leaping on a fad at speed, securing a quick supply line, and deploying her top-notch social-media savvy.
People enjoy having a lot of opinions about Roxy's pursuit of success and conspicuous consumption, and about her daughter's public profile. 
And of course, people have had a lot of opinions about Pixie's birthday present wishlist, seen in full, here: