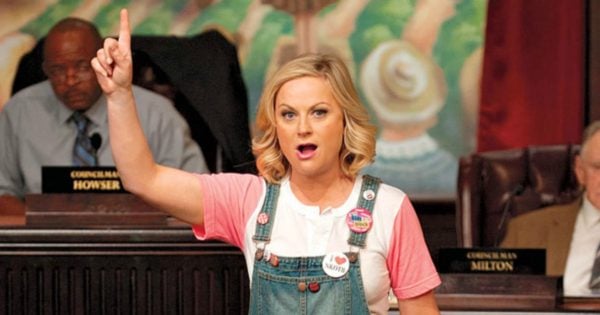 Want to save this for later? Pin it here.
Straight with a touch of volume up the top. Loose wavy curls at the bottom.
It's the one main hairstyle women wear on our TV screens. And it doesn't discriminate – Netflix, news programs, soapies, reality TV, international TV, Australian TV – they've all been stamped by this ubiquitous trend.
If you're scratching your head right now – stop, go with it. Because we've got plenty of evidence right here. Yes, that's Leslie Knope (Amy Poehler) in Parks and Recreation sporting the style.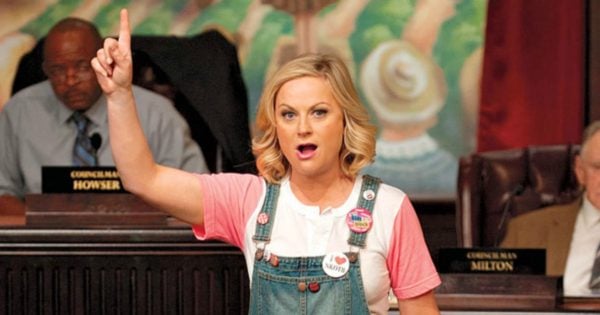 Image: Parks and Recreation.
It was seen allllll through Pitch Perfect 2.