By now, you've already likely seen a clip currently going viral of Channel Nine journalist Amber Sherlock's so-called "wardrobe meltdown" after both she, fellow journalist Julie Snook and guest psychologist Sandra Rae were set to appear on screen all wearing white.
"I need Julie to put a jacket on because we're all in white; I asked her before we came on," Sherlock can be heard telling producers before the trio go to air.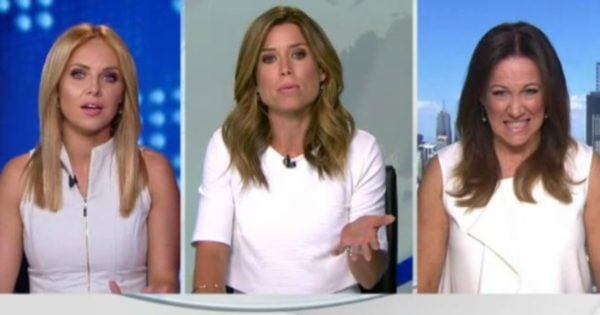 Image: Channel Nine
"Julie, I need you to put a jacket on ... Come on, I asked you two-and-a-half hours ago. It's not the hardest request."
After further discussion, a few minutes later Snook returns wearing a black jacket and the segment starts without a hitch.
Unfortunately since the footage was leaked, Sherlock has been subjected to a barrage of hate with many questioning why what they were wearing was such a big deal.