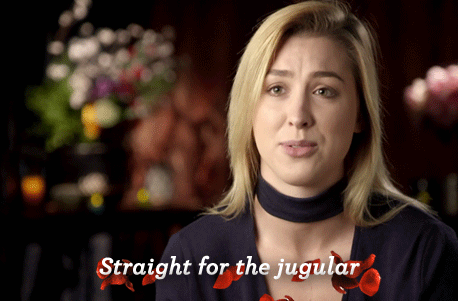 TV has left us in shock and awe this week. With a surprising Bachie wrap up and host of new shows hitting our screens, there's no better time to kick back on the couch for some screen time and a DIY mani.
Here are my picks for the biggest OMG Moments of TV this week.
The Bachelor.
OMG… Richie has chosen a (surprise) winner!
It's safe to say that at this moment, Australia is in shock. Bachelor Richie chose Melbourne based single Mum, 'Alex the Underdog' not crowd fave Nikki in last night's breathtaking finale.  Despite Alex being gifted with the white rose in the first episode of this year's series no-one expected her to win Richie's heart. Nailed it!
In the twist that Australia didn't see coming, jaws dropped when Richie broke the news to Nikki whilst overlooking the tranquil Balinese rice fields.
Before making his decision, Richie's Mum grilled the girls to ensure they gelled perfectly with her boy. Viewers were then treated to declarations of love, romantic dates and Richie staying true to form with multiple on-screen pashing. His final choice left us all blindsided.
It seems as though Alex's poetry wooed Bachie right from day one. We hope these two make a perfect pair.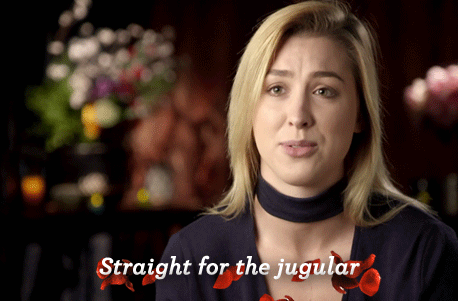 Savage. Image: Giphy.com
Offspring.
OMG... Nina finally said goodbye to Patrick.
In this year's final episode of Offspring, we were brought to tears as Nina bid a heartfelt goodbye to two of the greatest loves of her life; Patrick and her Dad, Darcy. Next chapter for her is an exciting new love, Harry who we were introduced to this series, and the one who didn't tickle Nina's fancy to start with. We're already wondering what could happen next for this exciting new pair. Has Nina found her perfect partner – the one she'll gel with for life? Here's hoping Nina, Zoe and Harry enjoy walking off into the sunshine together.