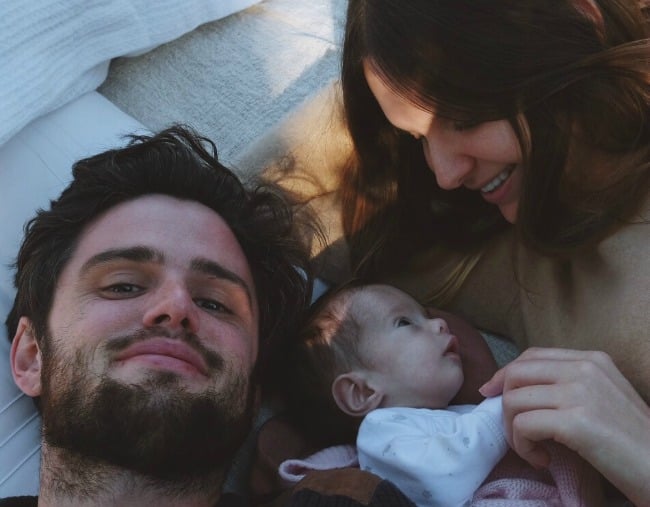 Popular travel blogger Tuula Vintage has gone public with her money struggles, stemming from her baby daughter's serious health issues.
The blogger, whose real name is Jessica Stein, gave birth to Rumi Willis Cooper on March 28 this year, following a complicated pregnancy. Rumi weighed just 2.03kg.
"She is the smallest human I have ever held, and she is the strongest human we will ever know," Stein writes on a gofundme page.
Rumi was diagnosed with the rare disorder Mosaic Trisomy 2, with Maternal Uni Parental Disomy 2.
"Our genetic specialists at Sydney Children's Hospital have told us that there are less than 10 cases in literature," Stein adds. "There have been thousands of prenatal cases that all end in miscarriage, termination or stillbirth."
Rumi is currently recovering from surgery at the Sydney Children's Hospital, and Stein and her partner Pat are spending most of their time there, two hours away from their home on the NSW Central Coast.
"Unfortunately, all of our savings are long gone," she explains. "We have already borrowed a few thousand from family to tide us over, but rent is due yet again and we currently have $202 between us. Pat and I haven't been able to work due to caring for Ru around the clock."
Stein, who has 2.7 million followers on Instagram, has shared plenty of photos of her wanderings in beautiful parts of the world. But she hesitated before sharing Rumi's story and her plea for support.