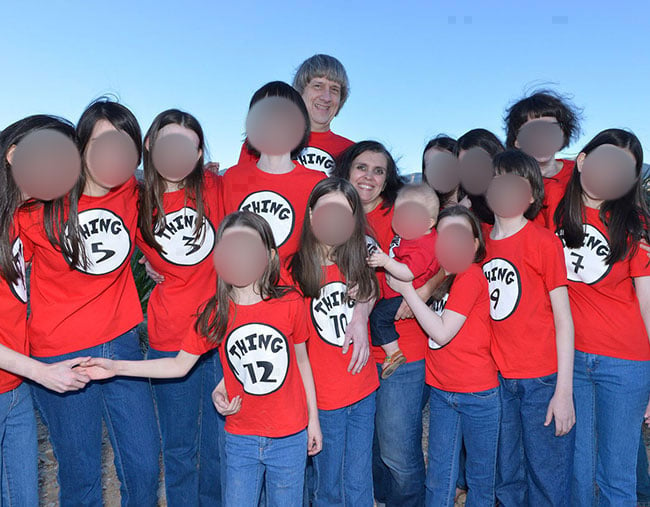 There is happy news for the Turpin siblings who were rescued from alleged torturous imprisonment in their parents' Californian home in January this year.
Seven of the 13 siblings – the adults, aged 18 to 29 – were on Thursday released from hospital and are living in a house together in an undisclosed, rural location.
Their lawyer describes the bunch as "happy" and inquisitive, ABC News reports, and says the seven are enjoying their newfound freedom. Oh, and they don't want to be known as victims – they are survivors.
On February 14, the 13 siblings, aged two to 29, were saved after a 17-year-old girl escaped through a window early in the morning and alerted police to the alleged horrors within.
Since then, we have read and listened to the sordid accusations emerge. The siblings, who've remained unidentified, were allegedly starved and filthy. They were allegedly chained up and hogtied to beds for weeks at a time, refused access to bathrooms and showers, and forced to watch their parents eat while they themselves all appeared prepubescent from emancipation.
Now, the adult siblings have been released from the Corona Regional Medical Center in California.
Speaking to ABC News, their lawyer, Jack Osborn, said the moment was their "birth into the real world".
"They want to be known as survivors, not victims," he said, adding they are looking forward to their futures and refusing to dwell on their past.
"They're joyful, warm, considerate. It's not all about them. They want to hear what's going on with you and me and my family," he said.