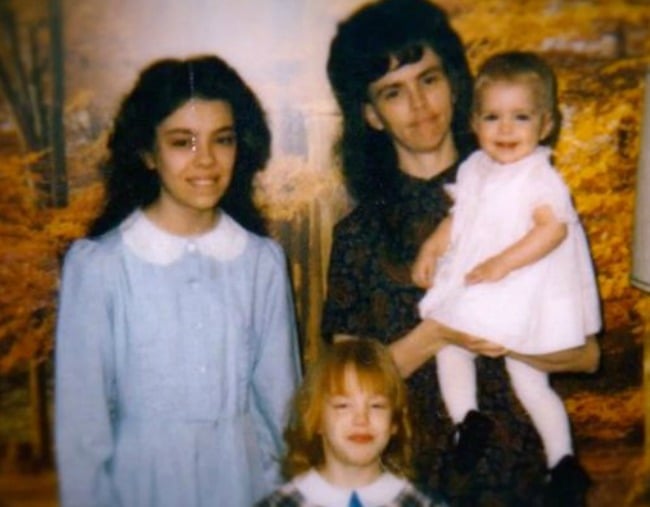 With AAP. 
On January 14, 2018, a teenage girl climbed through a window and escaped her family home.
She then called the authorities.
"I live in a family of 15 people and my parents are abusive," the girl told the dispatcher. "They abuse us and my two little sisters are chained up."
When police arrived at the scene they discovered filthy and malnourished children, chained to the Perris, California home.
The stench was almost overwhelming.
Louise's family talks about how abusive past on 60 Minutes…
David and Louise Turpin were immediately taken into custody. They were later charged with 88 offences including torture, child abuse and false imprisonment. David is also charged with 'lewd acts on a child'.
In the weeks that followed, people from all around the world became engrossed in the story of the Turpins and their sadistic, hidden lives.
Now, during a 60 Minutes exclusive, those close to the family speak about what led to that shocking discovery.
Louise's sister, Teresa Robinette, told the program her sister experienced her own 'house of horrors' as a child, as she took Liam Bartlett back to the family's original Princeton home.
"This is a house of horrors, that's where it all began," a tearful Teresa says as she approaches the steps of the house the two women grew up in.
"She took exactly what we went through and intensified it by like 100 for those kids."