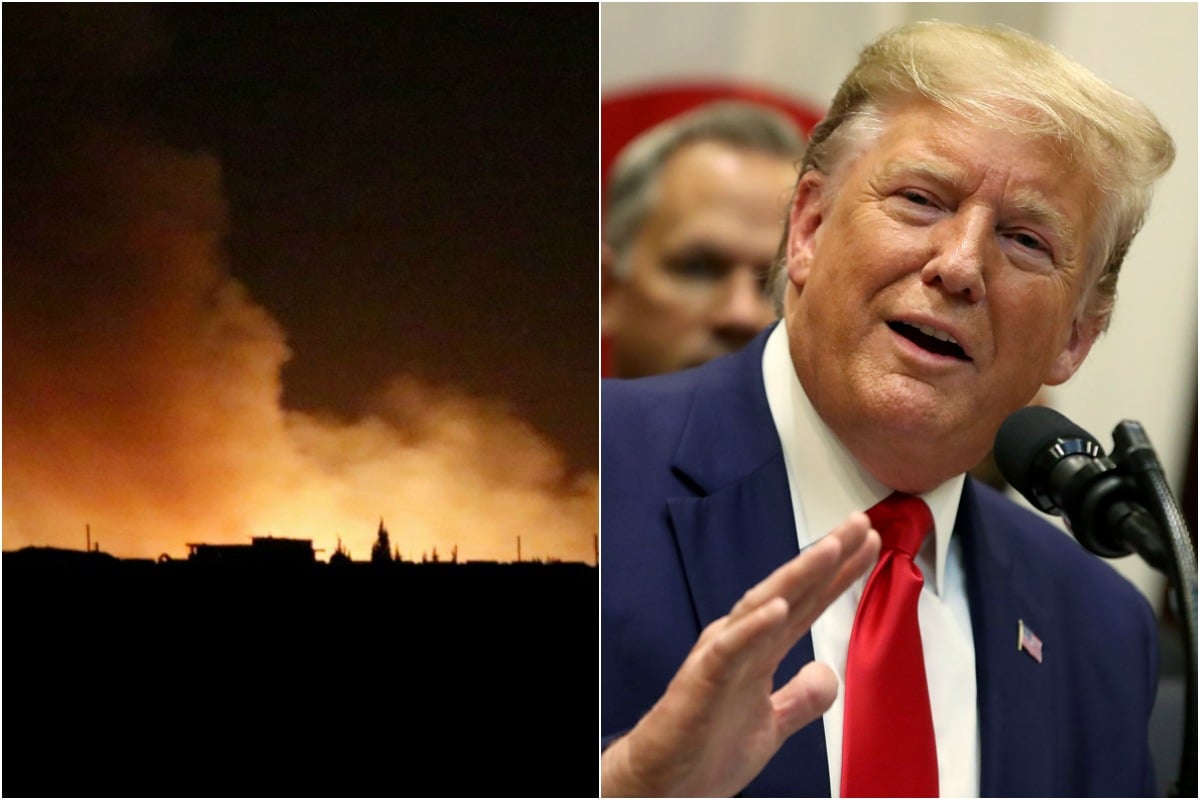 – With AAP.
1. Air strikes have rained down on civilian areas of Syria days after Trump pulled support.
It's only been days since US President Donald Trump announced he was pulling military support for Kurdish fighters in northeast Syria, and Turkey has already launched air strikes in the area.
The Turkish President tweeted that Operation Peace Spring had begun, claiming they had targeted Syrian Kurdish forces in the town of Tal Abyad. But a spokesperson for the Syrian Democratic Forces says the strikes have caused massive panic and that civilian areas have been hit already.
The Turkish Armed Forces, together with the Syrian National Army, just launched #OperationPeaceSpring against PKK/YPG and Daesh terrorists in northern Syria. Our mission is to prevent the creation of a terror corridor across our southern border, and to bring peace to the area.

— Recep Tayyip Erdoğan (@RTErdogan) October 9, 2019
Some in Washington say the move by President Trump to withdraw was a betrayal of America's Kurdish militia allies, with world powers now concerned that the move will start a fresh wave of unrest in the region.
Turkey sees the north east Syrian fighters as terrorists because of their ties to militants who are waging an insurgency inside Turkey.
2. Fatal German synagogue attack livestreamed.
Footage from shooting attacks in the German city of Halle have been livestreamed on Amazon's video gaming platform Twitch.
Two people were killed in the attacks on a synagogue and a kebab shop and one suspect was arrested.
"We are shocked and saddened by the tragedy that took place in Germany today, and our deepest condolences go out to all those affected," Twitch wrote on Twitter.
"Twitch has a zero-tolerance policy against hateful conduct, and any act of violence is taken extremely seriously. We worked with urgency to remove this content and will permanently suspend any accounts found to be posting or reposting content of this abhorrent act," said a second tweet.