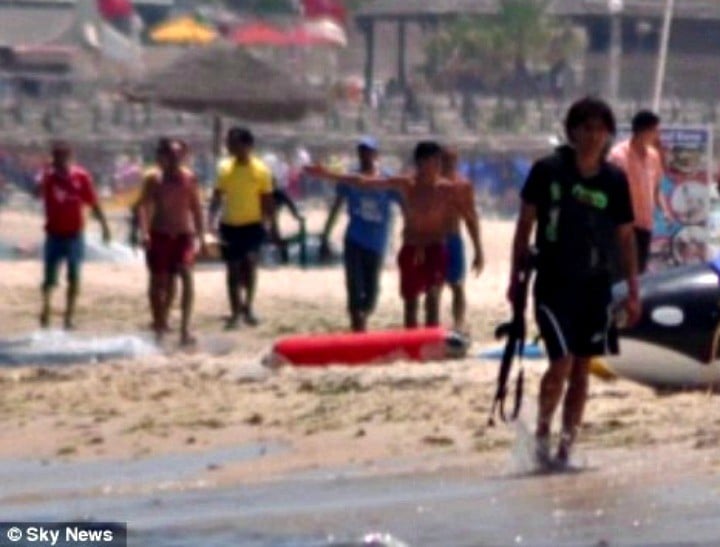 These are the heroes of the Tunisia massacre.
It could have happened to any one of us.
Imagine jetting off for a much-needed beach-side holiday.
Imagine finally arriving, and then your time lounging on the beach and unwinding.
And then imagine what it would be like for that peace to be shattered by a gunman opening fire on your resort. Imagine seeing the people around you murdered in an act of merciless terror.
That's exactly what happened in Tunisia last week when Seifeddine Rezgui began slaughtering tourists holidaying at the beach resort of Sousse. He killed 38 people and seriously wounded many more.
It has been said that Tunisia is to the UK what Bali is to Australia – a beautiful holiday destination that huge numbers of British tourists flock to each year. The death toll reflects that comparison – 30 of the dead were from the UK, making it one of their worst tragedies in recent years.
But while the horror unfolded, there were many examples of incredible courage shown by people caught up in the attack.
These are just some of the heroic and selfless people who risked their loves to save others during the massacre.
 1. Matthew James.
James, 30, was on holiday with his fiancée Saera Wilson, 26, when the attack began.
The couple, who have two children, were staying at the Bellevue Hotel.
As soon as the shooting started, Mr James immediately flung his body over Ms Wilson's to protect her, and was shot several times.
Ms Wilson told the Daily Mail:
He took a bullet for me. I owe him my life because he threw himself in front of me when the shooting started. He was covered in blood from the shots but he just told me to run away. He told me: 'I love you babe. But just go – tell our children that their daddy loves them.' It was the bravest thing I've ever known.
Mr James has returned to the UK and is expected to make a full recovery.
2. Carly Lovett.
Lovett, 24, was holidaying with her fiancé Liam Moore and she survived the initial shooting.
However, once the massacre began, the couple ran from the beach to the hotel, and the gunman threw a grenade after them.